Alchemy Pay and Cetus On Ramp Solution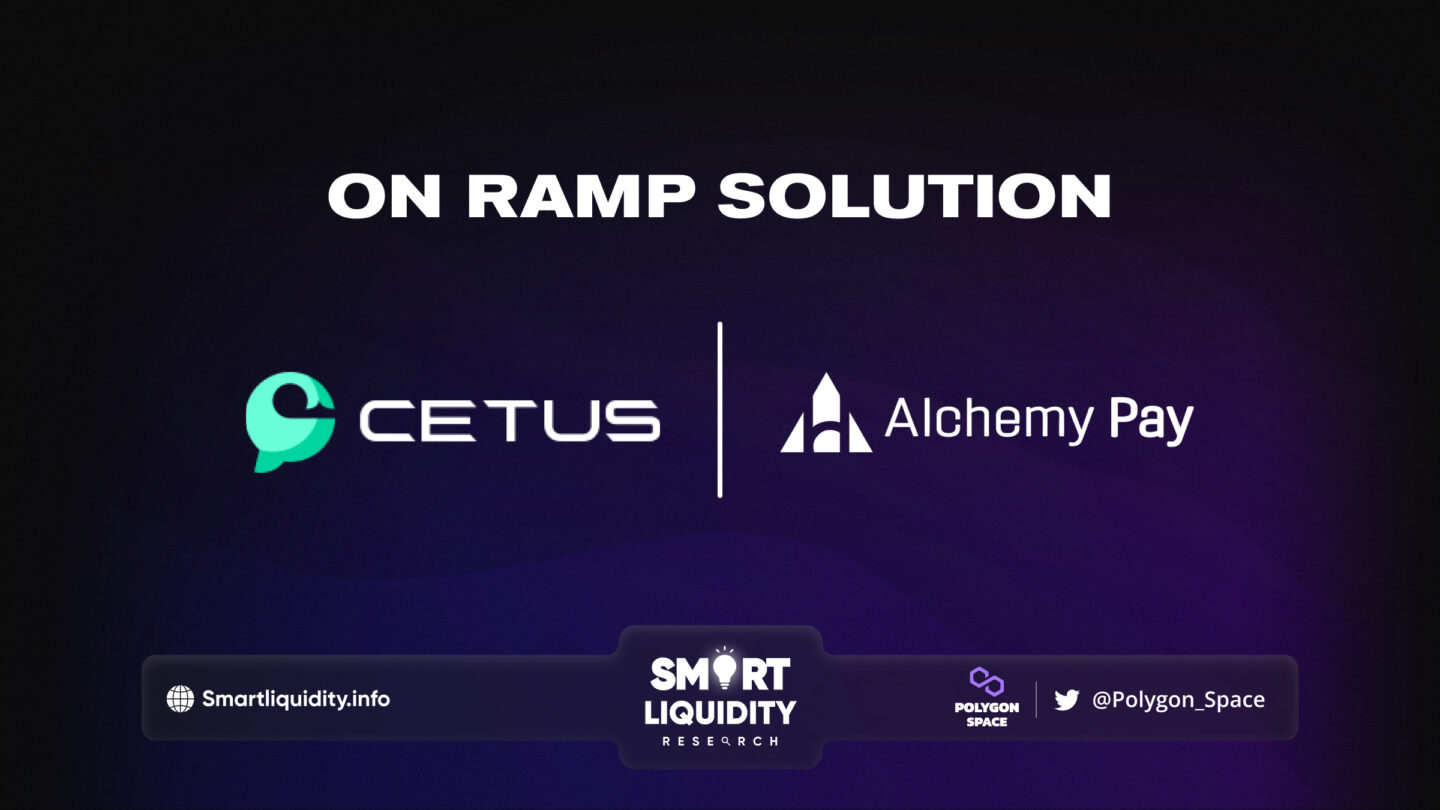 Cetus has launched Alchemy Pay's on ramp solution on its platform, which adds flexibility when users deposit their funds.
Alchemy Pay's payment ramp supports fiat deposits with Visa and MasterCard, as well as numerous popular fiat mobile wallets in emerging markets.
The mission of Cetus is constructing a powerful and flexible underlying liquidity network that simplifies trading for all users and assets. Powered by its concentrated liquidity algorithm, Cetus aims to refine liquidity efficiency within the ecosystem. By concentrating liquidity in an active price range, LPs can earn transaction fees more efficiently. And while traders can enjoy low-slippage trading around the spot price during their swaps. With this partnership, Alchemy Pay's payment network is now offering a D2C solution on Cetus. This ramp solution facilitates seamless purchase of cryptocurrencies using local domestic currencies, providing a user experience akin to transactions on popular e-commerce platforms like Amazon or eBay.
About Cetus
Cetus is a pioneer DEX and concentrated liquidity protocol focusing on Move-based ecosystems like Sui and Aptos. It works as a crucial part of the ecosystem infrastructure to satisfy the comprehensive needs of traders, LPs, developers and derivatives products, driven by the increasing population of DeFi.
About Alchemy Pay
Alchemy Pay is building the bridge between the crypto and the fiat worlds, driving cryptocurrency adoption. Alchemy Pay provides businesses with real-world crypto acceptance and provides users mainstream-friendly access to crypto and web3 services.
SOURCE:
https://alchemypay.medium.com/alchemy-pay-offers-fiat-crypto-on-ramp-solution-on-cetuss-platform-e61ca8798946