Unipilot launches MATIC rewards on Polygon zkEVM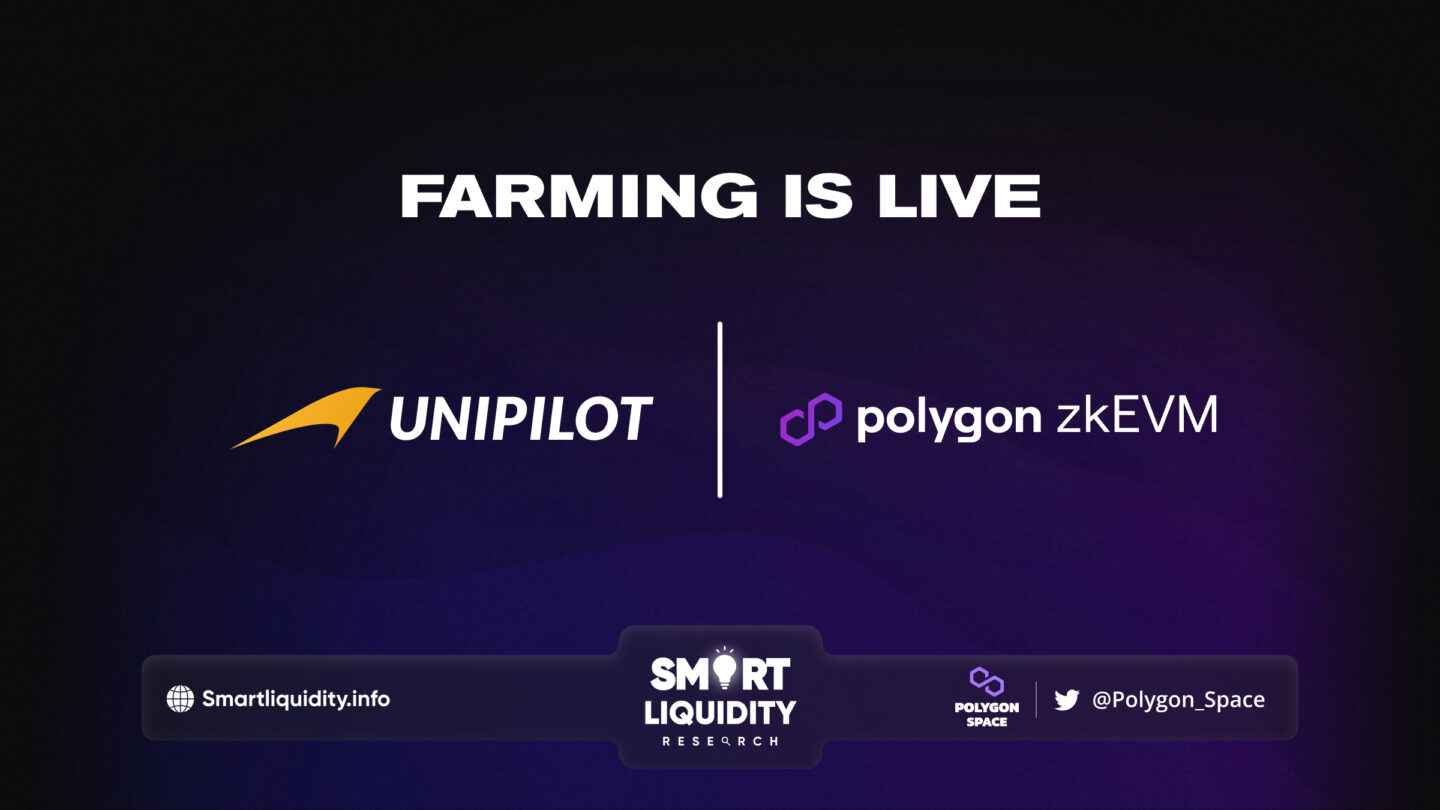 Now it's time to take this further with $MATIC rewards on Polygon zkEVM. Find out how to participate below.
How to participate
🧿Head over to dApp at quickswap.unipilot.io and change the network to Polygon zkEVM.
🧿Search for the ETH/USDC Balanced pair or navigate directly to it using this link. If you don't hold these tokens, you can acquire them on QuickSwap.
🧿Add your desired amount of liquidity.
🧿Head to the Farming tab and stake your LP tokens.
🧿You're now earning sweet MATIC farming rewards in addition to the LP fees.
As you can see, APR is currently extremely high at over 20,000%. This will fall as TVL rises.
About Unipilot 
Unipilot is a DEX liquidity manager that enables you to earn sustainable yield with ease across multiple chains and DEXs.
Unipilot optimizes the LP experience by selecting the optimal range for liquidity, auto compounding earned fees and rebalancing the position back into range when necessary.
About QuickSwap V3 
QuickSwap V3 is a decentralized exchange which offers innovative features such as concentrated liquidity and dynamic fees.
About Polygon zkEVM
Polygon zkEVM is a Layer-2 scaling solution for Ethereum that leverages the scaling power of zero-knowledge proofs while maintaining Ethereum compatibility.
SOURCE:
https://unipilot.medium.com/unipilot-launches-matic-rewards-on-polygon-zkevm-ee056e405bd8