Multichain Experiences Exploit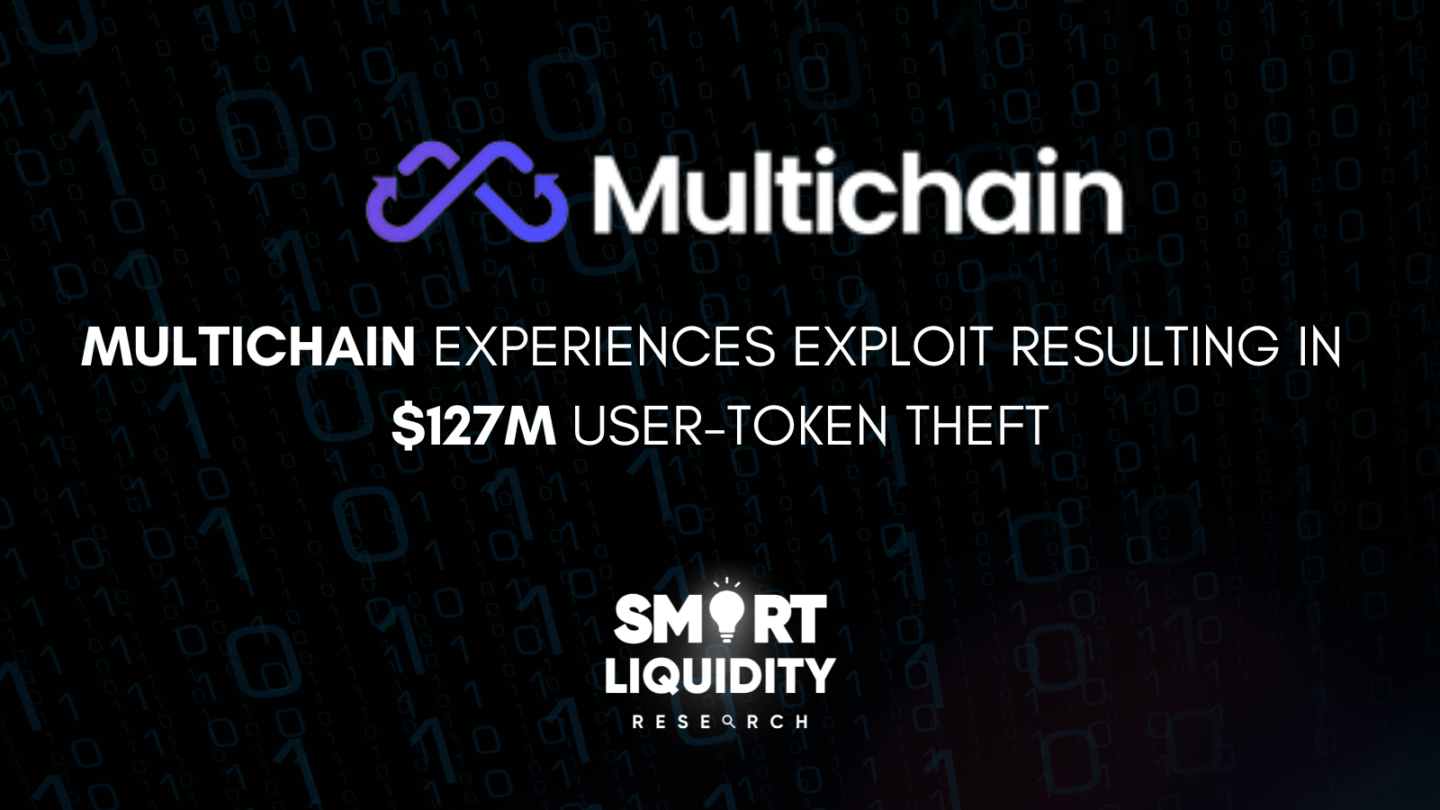 The Multichain ecosystem, as a team of researchers confirms the existence of an exploit affecting the bridges of Fantom, Moonriver, and Dogechain.
Multichain Experiences Exploit Resulting in $127M User-Token Theft
This vulnerability has raised concerns about the security of cross-chain operations within these networks.
Multichain, a prominent blockchain platform, is reportedly targeted in a hack resulting in an approximate outflow of $130M worth of various tokens across its bridges on blockchain networks like Fantom, Moonriver, and Dogechain. However, the alleged breach has caught the attention of the blockchain community, raising concerns about security and the impact on affected users. According to on-chain analytics firm Lookonchain, the stolen funds predominantly consist of $62M in $USDC, $31M in $wBTC, and $13M in $wETH.
~$127M locked assets on #Multichain were abnormally moved to 6 addresses ~7 hrs ago.

Including:
62.6M $USDC
1,030 $WBTC($31M)
7,214 $WETH($13.4M)
5M $DAI
910K $UNIDX($3.3M)
491K $LINK($3M)
2.5M $USDT
9.7M $WOO($2.1M)
1.3M $ICE($1.8M)
1.36M $CRV($1M)
134 $YFI($914K)
502K $TUSD pic.twitter.com/C4c6nnbGQv

— Lookonchain (@lookonchain) July 7, 2023
Moreover, according to DefiLlama, bridge-based exploits have resulted in a staggering $2.66 billion in losses over recent years. Adding to the mounting challenges, Multichain recently experienced significant outflows totaling nearly $130 million worth of various tokens across its bridges on Fantom, Moonriver, and Dogechain networks. On-chain analytics firm Lookonchain estimates that the largest stolen amounts comprise $62 million worth of USD Coin (USDC), $31 million in wrapped Bitcoin (wBTC), and $13 million in wrapped Ether (wETH), based on blockchain data.
Conclusion
The decline in Multichain's MULTI tokens, combined with the significant outflows of tokens across its bridges, shed light on the vulnerabilities faced by bridge networks. The reported theft of approximately $130 million worth of tokens underscores the urgent need for improved security measures. As the industry works towards fortifying bridges and enhancing the resilience of the crypto ecosystem, the path ahead involves collaborative efforts and proactive measures to protect user assets and maintain trust within the decentralized finance space.