Ola Raises $3 Million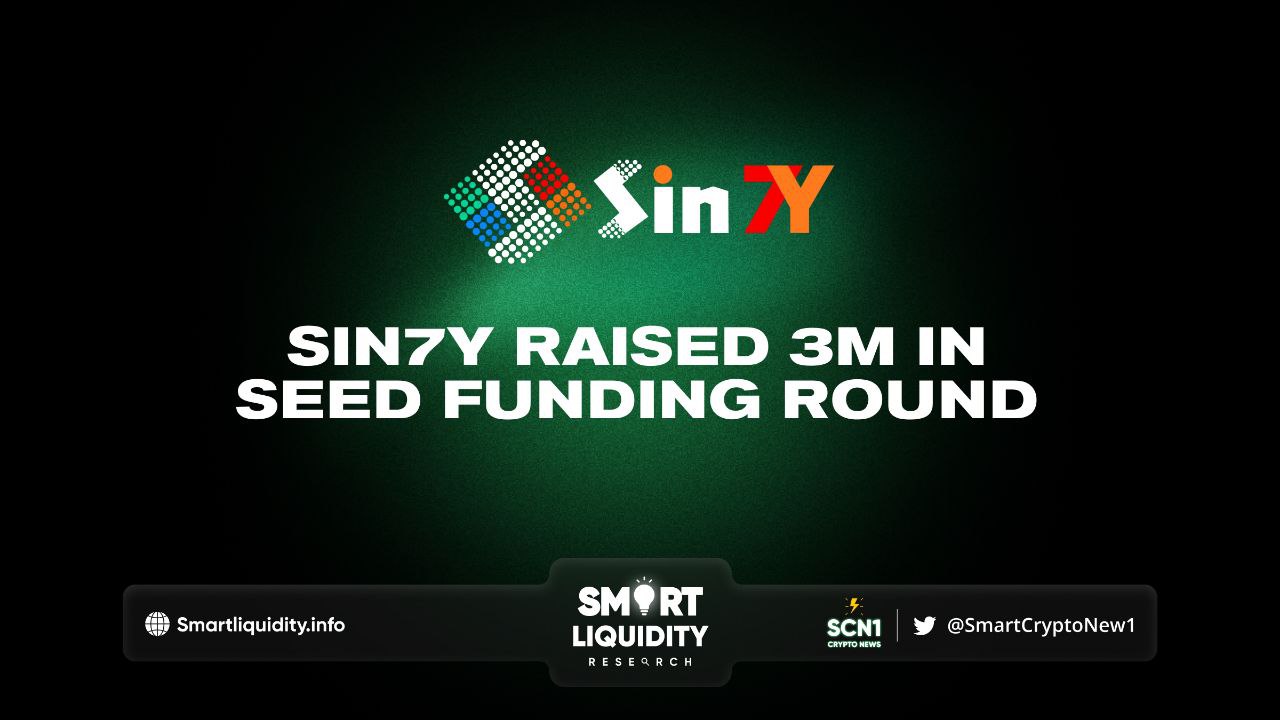 Ola raises $3 million in seed funding to revolutionize the Web3 experience with programmable privacy, scalability & developer compatibility.
The round was co-led by Web3.com Ventures and Foresight Ventures, with participation from Token Metrics Ventures, J17 Capital, Skyland Ventures, LD Capital, CatcherVC, and several other prominent investors who recognize the transformative potential of Ola's vision.
Ola has embarked on a groundbreaking journey to redefine privacy in the Web3 ecosystem. By introducing programmable privacy and programmable scalability to Ethereum and other public blockchains, Ola aims to empower users with complete control over their on-chain data. This revolutionary approach paves the way for a new era of privacy-centric Web3 experiences, all made possible through the remarkable power of ZK-ZKVM.
The successful completion of the $3 million seed funding marks a significant milestone for Ola, reaffirming the crucial role of programmable privacy in the Web3 landscape. With this achievement, they are more determined than ever to accelerate its development efforts and expand its reach within the thriving Web3 community.
Ensuring Privacy as a Fundamental Right in the Digital Age
In recent years, the blockchain industry has experienced rapid growth. However, the infrastructure layer is still in its nascent stages, facing notable challenges such as low transactional throughput and the absence of privacy in public blockchains like Ethereum. The transparent nature of blockchains exposes on-chain information to all, giving rise to issues like MEV (Maximal Extractable Value) challenges, front-running and censorship attacks, and user data ownership problems. In response, various teams have dedicated extensive research to tackle these obstacles.
Early privacy platforms like Zcash, Monero, and Dash have provided limited private functions without programmability. However, the emergence of zero-knowledge technology has ushered in a new era of programmable privacy, which lies at the core of Ola's approach, enabling developers to deploy any smart contracts — either public or private — based on their specific needs and preferences.
"Our ultimate goal is to make privacy a fundamental right in the digital age, especially for Web3 users. This investment will propel our mission to empower individuals to reclaim ownership of their digital lives while reaping the benefits of Web3 technology," stated Ocean Chen (xb), CEO of Ola. "With Ola's full-featured ZK-ZKVM, developers can harness the potential of privacy-centric applications that prioritize user control and data protection," he added. — Ocean Chen (xb), CEO of Ola
Ola: Unleashing Programmable Privacy through ZK-ZKVM
What sets Ola apart from other privacy-focused solutions is its groundbreaking smart contract language, Ola-lang, and a comprehensive ZK-friendly virtual machine known as OlaVM.
"We deliberately designed a customized smart contract language, even though it presented challenges compared to a Domain Specific Language. Ola-lang offers higher abstraction, empowering developers to write smart contracts with arbitrary logic. Based on Ola-Lang, we developed a full-featured ZK-friendly virtual machine for enhanced system performance. Furthermore, our LLVM-based compiler ensures compatibility with advanced programming languages such as Solidity, Vyper, Rust, and more." —Softcloud, CTO of Ola
ABOUT OLA
Ola is a ZKVM-based, privacy-focused, high-performance Layer 2 platform that was incubated by Sin7y Labs. It has a robust architecture that features programmable privacy, programmable scalability, and better developer compatibility. Ola is on a mission to help people gain complete control of their on-chain data and shape their own Web3 journey.
RESOURCES