Shardeum Raises $5.4M in Strategic Round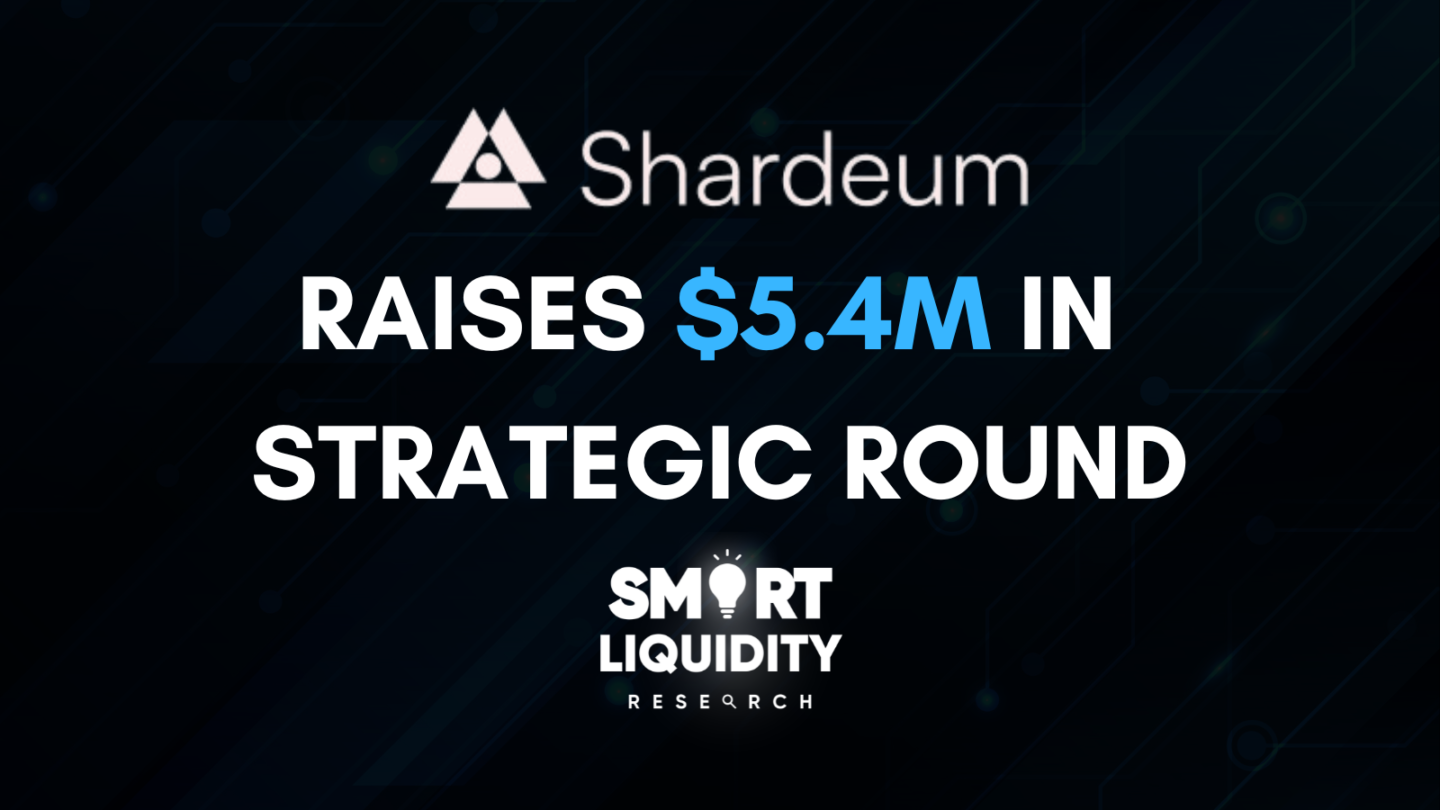 Shardeum, a promising blockchain project, has recently announced a successful strategic funding round, raising an impressive $5.4 million. The funding comes with the backing of WazirX founders, adding further credibility to Shardeum's vision and potential.
Shardeum Raises $5.4M in Strategic Round
This injection of capital positions Shardeum to advance its development efforts and expand its reach within the blockchain ecosystem, paving the way for innovative solutions and transformative impact.
WazirX Founders Fuel Shardeum's Growth
The strategic funding secured by Shardeum represents a significant milestone in the project's journey, with the backing of the renowned WazirX founders amplifying its prospects. The founders' expertise and experience in the crypto industry bring valuable insights and support to Shardeum, helping propel the project forward. This collaboration is set to create synergies and unlock new opportunities for Shardeum's growth and development.
Impressive Funding Round Bolsters Shardeum's Vision
The successful funding round, amounting to $5.4 million, injects considerable resources into Shardeum's operations, accelerating its progress in building innovative blockchain solutions. With this funding, Shardeum can invest in research and development, hire top talent, and expand its partnerships within the blockchain community. The increased financial strength empowers Shardeum to pursue its ambitious vision of transforming various industries through blockchain technology.
Advancing Blockchain Solutions and Impact
Shardeum's funding success brings with it the potential for groundbreaking blockchain solutions that can revolutionize industries and solve real-world challenges. By securing $5.4 million in strategic funding, Shardeum gains the resources necessary to drive innovation and explore new avenues within decentralized finance (DeFi), non-fungible tokens (NFTs), and other emerging blockchain sectors. This funding positions Shardeum at the forefront of driving transformative impact through disruptive blockchain applications.
Expanded Development and Market Reach
The injection of $5.4 million in strategic funding allows Shardeum to expand its development capabilities and broaden its market reach. With increased resources, Shardeum can ramp up its research and engineering efforts, accelerating the development of cutting-edge blockchain solutions. Additionally, the funding enables Shardeum to extend its global outreach, forging new partnerships and collaborations to establish a strong presence in the blockchain ecosystem.
Pioneering a Future of Blockchain Innovation
Shardeum's successful funding round, backed by the WazirX founders, sets the stage for a promising future in blockchain innovation. The substantial financial support provides Shardeum with the means to bring its ambitious ideas to life, driving the adoption of blockchain technology and fostering transformative change across industries. With a steadfast focus on research, development, and partnerships, Shardeum is poised to pioneer the next wave of groundbreaking blockchain solutions.
Conclusion
Shardeum's achievement in securing $5.4 million in strategic funding, with the support of the WazirX founders, underscores its potential as a leading blockchain project. The funding infusion empowers Shardeum to accelerate its development efforts, expand its market reach, and drive impactful blockchain solutions. As Shardeum continues its journey, fueled by visionary funding and collaboration, the future of blockchain innovation looks increasingly promising, paving the way for a more decentralized and transformative digital landscape.