Star Atlas Partnership with Hello Moon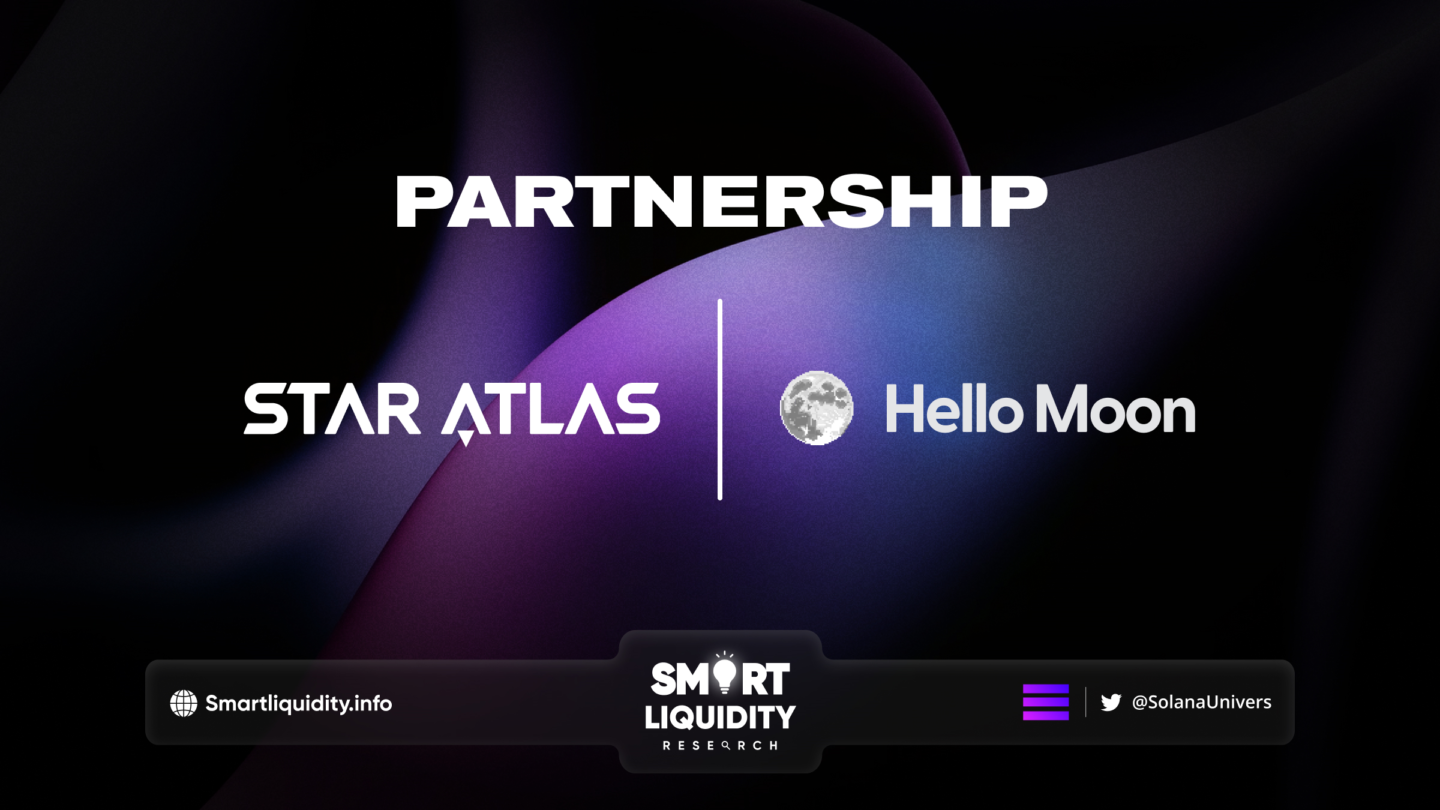 Star Atlas, the widely acclaimed game built on the Solana blockchain, has announced a strategic partnership with Hello Moon, a renowned blockchain indexer.
Star Atlas Partnership with Hello Moon
This collaboration is set to revolutionize the real-time data handling capabilities of Star Atlas, which sees millions of daily transactions. By leveraging Hello Moon's expertise and advanced indexing solutions, Star Atlas aims to enhance the scalability and robustness of its real-time data infrastructure.
Hello Moon has introduced a robust solution that enables Star Atlas to leverage a live data stream using its state-of-the-art technology stack. This cutting-edge stack comprises Geyser, a plugin integrated into the Solana validator, and Kafka, a highly scalable distribution pipeline. Through this collaboration, Star Atlas achieves unprecedented scalability and enhances game performance, ultimately delivering an exceptional gaming experience to players worldwide.
"Hello Moon is about connecting the blockchain world in a way that makes data more accessible and usable. Our partnership with Star Atlas empowers us to showcase our technical prowess by providing real-time, Solana blockchain data for their web3 gaming ecosystem."

"Working with Hello Moon equips Star Atlas with the speed and scalability to deliver smoother and more immersive gaming experience, setting a new standard for data handling in gaming."
– Frank Berreth, Principal Engineer at Hello Moon
The collaboration between Hello Moon and Star Atlas represents a significant milestone in the field of data handling within the gaming industry. This partnership not only sets a new standard for data management in gaming but also holds immense potential for the advancement of blockchain-enabled technologies. By demonstrating how industry collaboration can leverage shared technology to boost product performance and elevate the user experience, this partnership serves as a catalyst for driving the entire blockchain and web3 sector forward. The possibilities for innovation and growth in the future are boundless, as this collaboration paves the way for exciting developments in the intersection of gaming and blockchain technology.
About Star Atlas
Star Atlas is a next-gen gaming metaverse emerging from the confluence of state-of-the-art blockchain, real-time graphics, multiplayer video games, and decentralized financial technologies.
About Hello Moon
Hello Moon is a leading blockchain indexer, known for providing efficient, real-time data streams to blockchain and web3 companies. Hello Moon prides itself on its ability to handle large volumes of data, providing the scalability needed for fast-growing tech companies in the web3 space.
SOURCE
https://medium.com/star-atlas/star-atlas-hello-moon-solana-gaming-live-data-streaming-d6261618b03e