PlaceWar and Portal Collaboration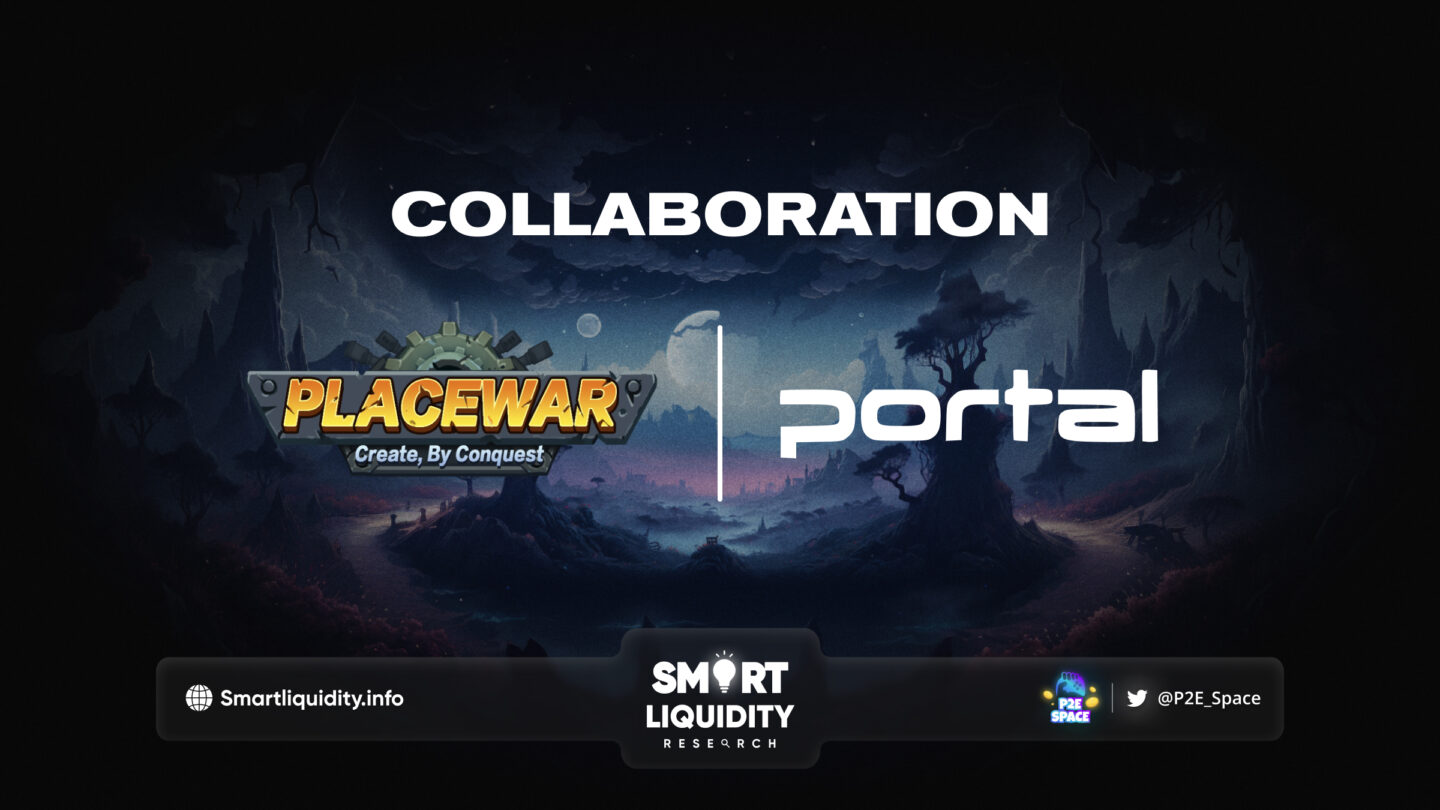 PlaceWar build a strong collaboration with Portal, a Universal Gaming Token & Platform with an ecosystem of games & players unified by a single multi-chain coin.
PlaceWar, known for its gamified internet culture metaverse, allows users to engage in tactical conflicts and form alliances. It offers a gaming experience that skillfully combines competition and innovation while motivating players, through the ground-breaking Play-to-Earn features. By incentivizing battle and creation, PlaceWar ensures that players are at the center of the action, motivated by strategic gameplay and tangible rewards.
Portal is a universal gaming token & platform and has been driving the adoption of web3 games and generating millions in sales for its partners. With an ecosystem of games and players unified by a single multi-chain coin, Portal has overcome adoption barriers and operational challenges. Through exclusive collaboration with entertainment giants like WME, Portal has gained access to millions of mainstream gamers, ensuring immense exposure and growth opportunities for its partners.
The partnership between PlaceWar and Portal represents a new era of collaboration and innovation within the gaming industry.
About Portal
Portal is a Universal Gaming Token & Platform with an ecosystem of games & players unified by a single multi-chain coin. In 2022 they drove over $300 million of sales to web3 games and have signed a roster of web3 studios and titles to join the platform upon launch in Q2 next year.
Portal solves adoption barriers, single-game token risk, and ops challenges for users and developers while giving studios and titles like you direct access to millions of mainstream gamers via their exclusive partnership with WME and other entertainment titans, letting you strategically close game-changing distribution and IP deals to drive top of funnel awareness and revenue growth.
About PlaceWar
PlaceWar is a Gamified Internet Culture Metaverse, the battle to earn (P2E) social Gamefi strategic artillery game ecosystem. Multi-chain with highly engaging artillery gameplay allowing players to create and define the outlook of the in-game world through building, battles, and alliances.
Inspired by Worm and r/place, PlaceWar creates a gamified and open Internet culture metaverse and puts users in control. You are guaranteed a gaming experience that you've never seen before in any other Play-To-Earn games. They integrate battle and creation, and we make sure there is an incentive mechanism to support them both.
Create by conquest. Earn with strategies. Gear up, commander!
SOURCE: MEDIUM