Astar integrates with NTT Digital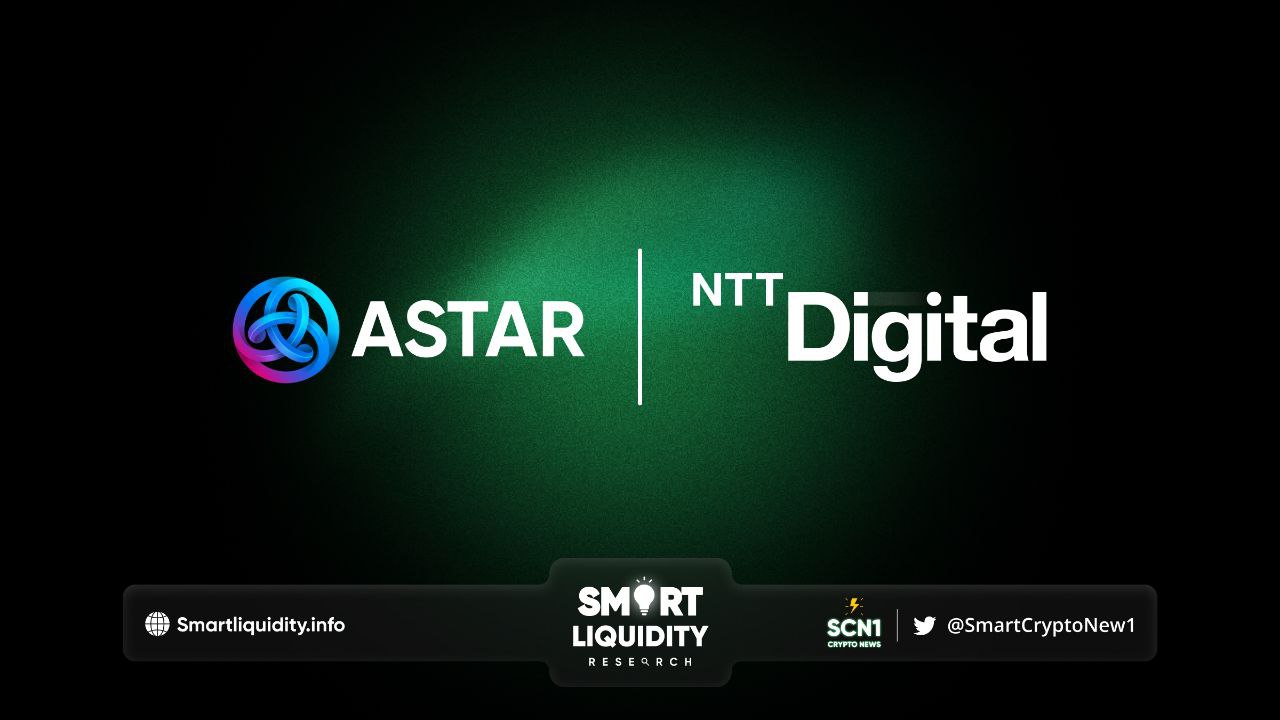 Astar integrates with NTT Digital to create Web3 training programs and enhance the network. Astar Foundation is the main contributor and maintainer of the Astar source code. As a core contributor, has established a strong track record and works with an impressive network of applications and partners.
Leveraging this expertise, Astar Foundation is committed to developing innovative products that will enable billions to enter web3 by working with NTT Digital and Astar technology.
NTT Digital was established by NTT DoCoMo, one of the largest Japanese telecommunications companies. It is an entity dedicated to providing a safe and accessible environment for businesses as well as individuals looking to build in web3.
This partnership will focus on the following two areas:
Web3 Talent — Both companies recognize that talent is a crucial factor hindering mass adoption. To address the growing demand for Web3 professionals, including engineers and business leaders, Astar Foundation and NTT Digital will collaborate to support individuals considering a career in the Web3 domain. Their initiatives will include skill development programs. Offering opportunities to gain practical experience, and creating a collaborative community where web3 talent and companies can come together.
Technical Infrastructure Enhancement — Web3 continues in a nascent stage while innovating at a rapid pace. This presents new unexplored opportunities as well as challenges. Questions around price volatility, cybersecurity, and the prevention of fraud are crucial for businesses. Astar Foundation and NTT Digital will combine their expertise to create the tools. Measures necessary to enhance security, combat fraud and create an experience that builds trust, as new users continue to enter Astar Network.
"We're excited to partner with NTT Digital, who bring decades of experience in building tech infrastructure to drive adoption and innovation. Together, we will empower individuals and businesses to embrace the potential of Web3, enabling a more inclusive, decentralized future."—Sota Watanabe, Founder of Astar Foundation
ABOUT Astar Foundation
The Astar Foundation is one of many entities in the Astar ecosystem. It is currently the main contributor and maintainer of the Astar Network Source Code. The Foundation deploys resources to expand Astar Network through partnerships, community activities, hiring developers, awarding grants, supporting projects, and other initiatives.
ABOUT NTT Digital
NTT Digital, established by NTT DoCoMo. It is a global web3 enabler dedicated to creating a safe and accessible environment for individuals and businesses to leverage Web3 and blockchain technologies.
RESOURCES