Coinbase Unveils Mainnet for Developers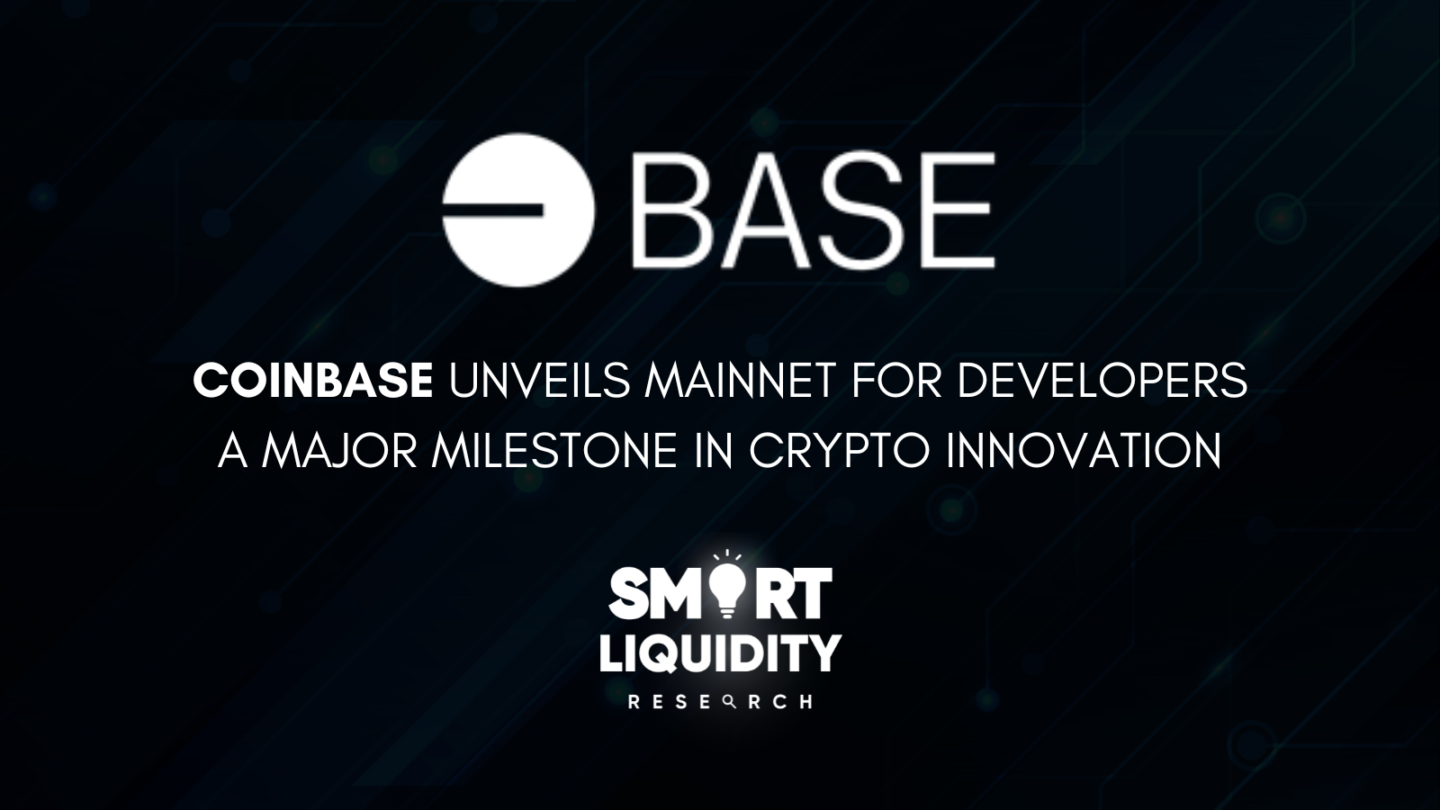 Coinbase, one of the leading cryptocurrency exchanges, has announced the launch of its highly anticipated mainnet for developers. This significant milestone marks a new chapter in Coinbase's commitment to fostering innovation and empowering developers to build groundbreaking applications in the crypto space. 
Coinbase Unveils Mainnet for Developers
Coinbase's Base, the dedicated platform for developers, announced the launch of its highly anticipated mainnet. This development marks a major milestone in Coinbase's commitment to empowering developers and fostering innovation in the cryptocurrency space. With a public rollout scheduled for August, let's delve into the details of this exciting update and its implications for the crypto community.
Coinbase's Base Mainnet for Developers
Coinbase's Base has introduced its cutting-edge mainnet tailored specifically for developers. This infrastructure is designed to provide a robust foundation for building decentralized applications (dApps) with enhanced efficiency and scalability. The mainnet offers developers a comprehensive suite of tools, libraries, and resources to facilitate seamless dApp development and deployment.
Public Rollout on the Horizon
Following the successful launch of the mainnet for developers, Coinbase's Base is gearing up for a public rollout in August. This eagerly awaited release will allow a broader audience, including both experienced developers and aspiring enthusiasts, to leverage the platform's features and contribute to the growing ecosystem. The public rollout is expected to open up new avenues for collaboration, innovation, and the creation of transformative blockchain applications.
Empowering Developers and Fueling Innovation
Coinbase's Base mainnet plays a crucial role in empowering developers to explore the vast potential of blockchain technology. By providing a dedicated platform with comprehensive resources, Coinbase aims to simplify the development process, enabling developers to focus on creating innovative solutions. This initiative is set to fuel a wave of innovation and drive the evolution of the crypto landscape.
Enhanced Scalability and Performance
Coinbase's Base mainnet emphasizes scalability and performance to meet the growing demands of decentralized applications. The infrastructure is built using advanced consensus mechanisms and optimized protocols, ensuring efficient transaction processing and improved throughput. Developers can harness the power of this high-performance network to create dApps capable of handling large-scale user interactions effectively.
Security and Reliability as Priorities
Coinbase recognizes the paramount importance of security and reliability in the crypto ecosystem. The Base mainnet incorporates rigorous security measures, following industry best practices, and utilizes advanced cryptographic techniques to safeguard user funds and data. By prioritizing security, Coinbase aims to provide a trusted environment for developers to build and deploy their projects confidently.
Driving Collaboration and Community Growth
With the upcoming public rollout, Coinbase's Base aims to foster collaboration and community growth within the developer ecosystem. By bringing together a diverse group of developers, the platform encourages knowledge sharing, idea exchange, and collaboration on groundbreaking projects. This vibrant community will contribute to the collective advancement of blockchain technology.
Conclusion
Coinbase's Base mainnet launch for developers signifies a significant step forward in driving innovation and empowering developers in the crypto space. With a public rollout on the horizon, the platform is set to unleash a wave of creativity and collaboration. As Coinbase continues to prioritize scalability, performance, and security, the Base mainnet will play a pivotal role in shaping the future of decentralized applications. With August just around the corner, the broader crypto community eagerly awaits the public release of Coinbase's Base mainnet and the endless possibilities it will unlock.
REQUEST AN ARTICLE