Frutti Dino and ChainArena Partnership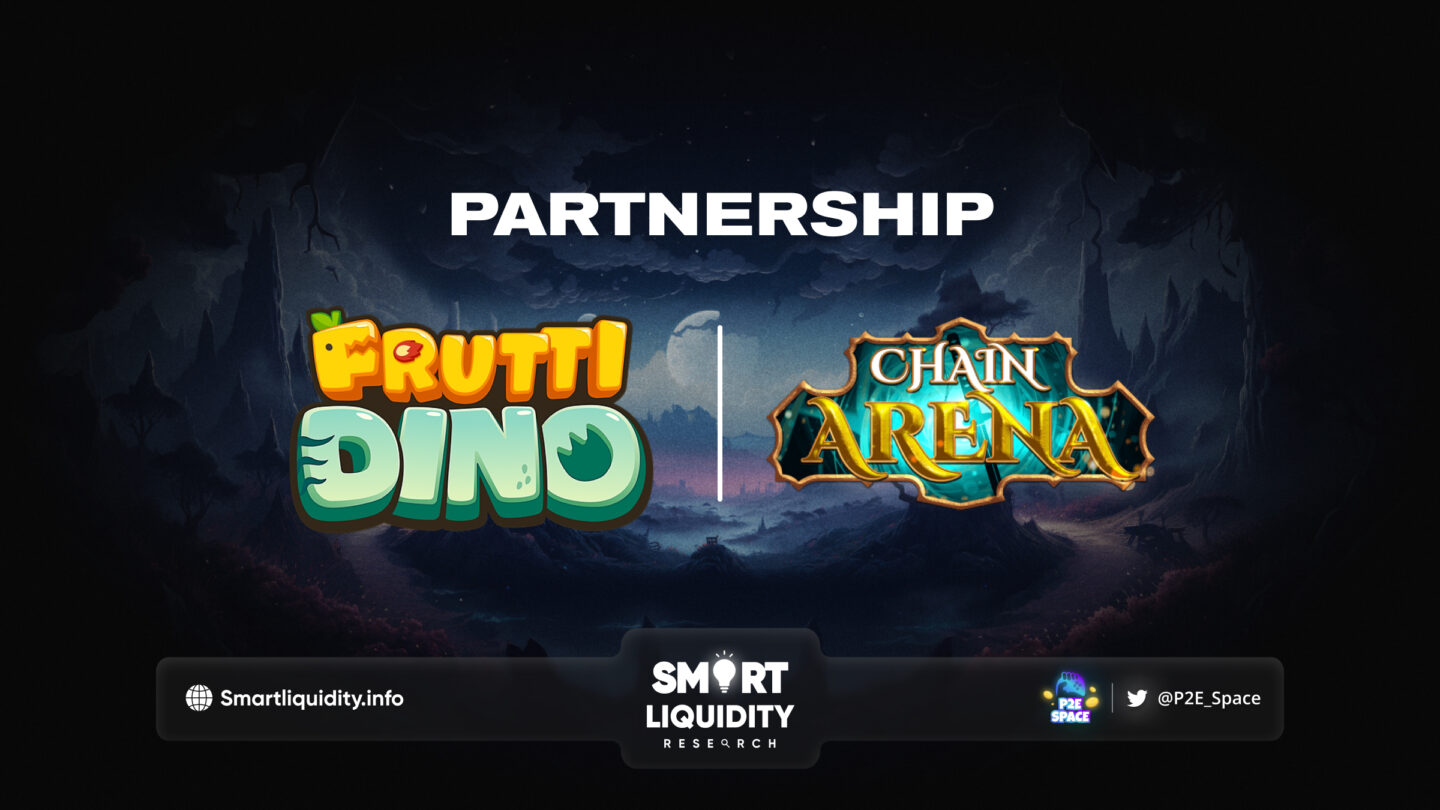 Frutti Dino has announced its latest strategic partnership with ChainArena, an action-packed Idle-RPG mobile game that brings together the thrilling characters from skull heroes and ChainGuardians superheroes on July 17.
ChainArena, which has already gained considerable attention in the gaming ecosystem, is launched on Chain Verse, the dedicated gaming chain built on Oasys. As a Free-to-Play game, players can embark on their journey with either the free Skull characters or by acquiring Chain Arena card NFTs. While the NFTs can be obtained from the Tofu NFT marketplace. By utilizing ChainArena NFTs, players can enjoy a substantial 30% boost in their gameplay, greatly enhancing their chances of ascending the leaderboard and unlocking thrilling rewards.
Through this partnership, both parties aim to unlock new opportunities and further enrich the gaming ecosystem. While ChainArena has already established popularity in the Japanese gaming market, this partnership presents an exciting opportunity for Frutti Dino to expand its reach and build a stronger presence in Japan.
Together, they aim to create a synergistic effect that combines the strengths of Frutti Dino and ChainArena, resulting in an enhanced gaming experience for its players. They are also excited to embark on this journey of collaboration, innovation, and growth as they shape the future of gaming together.
About Frutti Dino
Get ready to embark on an adventure like no other with Frutti Dino — the ultimate 3D NFT gaming experience by Monoverse. With stunning visuals, interoperability and a range of innovative features, you can now integrate your own unique Frutti Dino NFTs into a variety of game modes that cater to every gaming style. Whether you're into racing, fishing, or battling it out with other players in PVP mode, Frutti Dino has got you covered.
SOURCE: MEDIUM