Furio partners with ApeSwap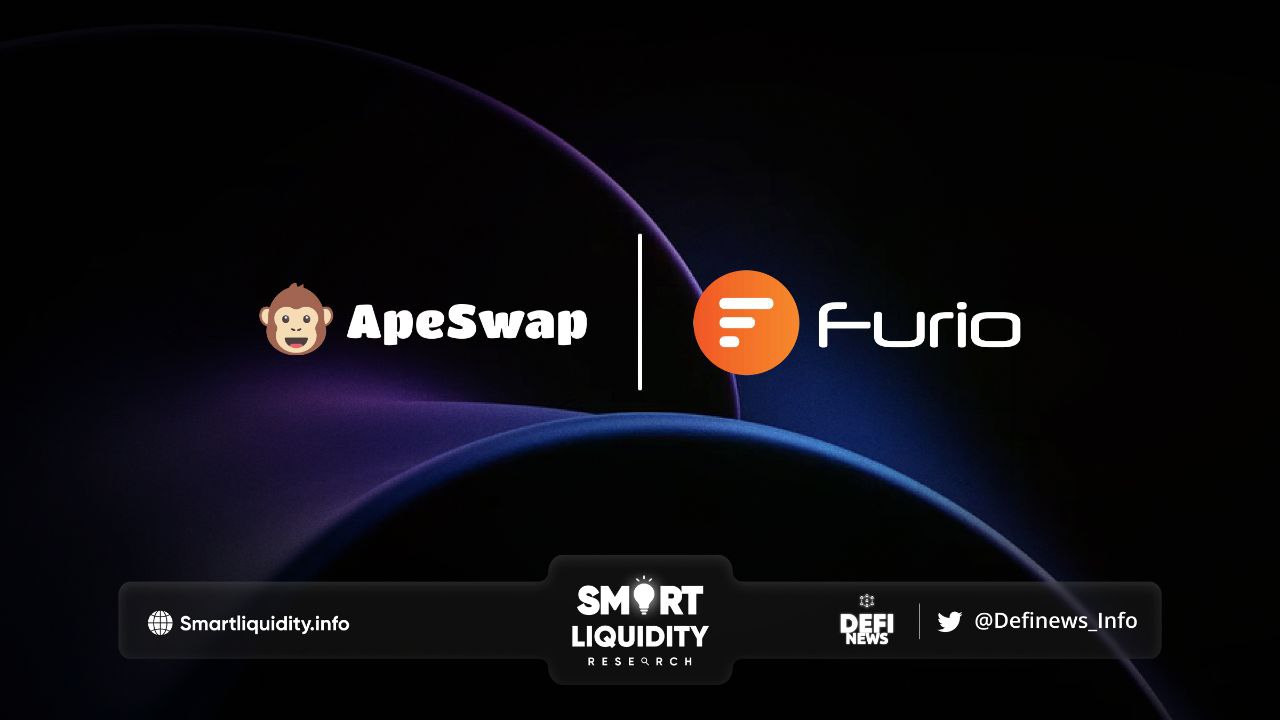 Furio partners with ApeSwap a decentralized finance (DeFi) platform offering a full suite of tools to explore and engage with the future of wealth building, overseen by the ApeSwap Decentralized Autonomous Organization (DAO).
Through this partnership, the liquidity for the FurFi token will be held on ApeSwap. The liquidity for the FurFi token will be held on ApeSwap.
ApeSwap will be introducing ApeSwap Bonds which will further enhance liquidity for the project. The liquidity will be further strengthened by FurFi Pool. There will be joint marketing initiatives from both teams including some very innovative ideas with KOLs.
Furio Finance History
Furio Finance (Token FurFi) is a super exciting break through which enables investors to earn a predictable income on stable coins and blue chips such as BTC and ETH.
There are referral opportunities where anyone you introduce will generate a 1% referral fee; this creates a fantastic on-going revenue stream. Just get people to sign up using your link.
This is ideal in the current market — earn from your crypto and not just hope the price goes up. There are numerous pools at launch, and you can adopt your own strategy or selection of strategies on your favorite cryptos.
There are unique opportunities to stake the FurFi token and you can earn FurFi dependent on your investment style. Everyone investing in the revolutionary Fair Launch presale will get a 3x when the project launches on ApeSwap with a 30-day vested release.
Remember the FurFi token inflation rate reduces drastically after the earlier period — that really is the time to accumulate FurFi. Many will want to take the option to deposit all of your FurFi on day 1 (this fast track the vesting period gets you maximum earnings from day 1 and saves gas).
There is also a unique FurFi pool that generates rewards for stakers from transaction volume. The Fair Launch is accessed by staking BNB and isn't a crazy keyboard rush. The launch is open for 48 hours. Deposit BNB and you will be allocated tokens in proportion to your BNB — with the 3x.
The fair launch will be on the 25th of July at 18.00UTC where the sniper bot will make a single purchase and the launch price will be a 3x from the presale price.
FOLLOW APESWAP
FOLLOW FURIO FINANCE
RESOURCES