Beamer Now Live on Polygon zkEVM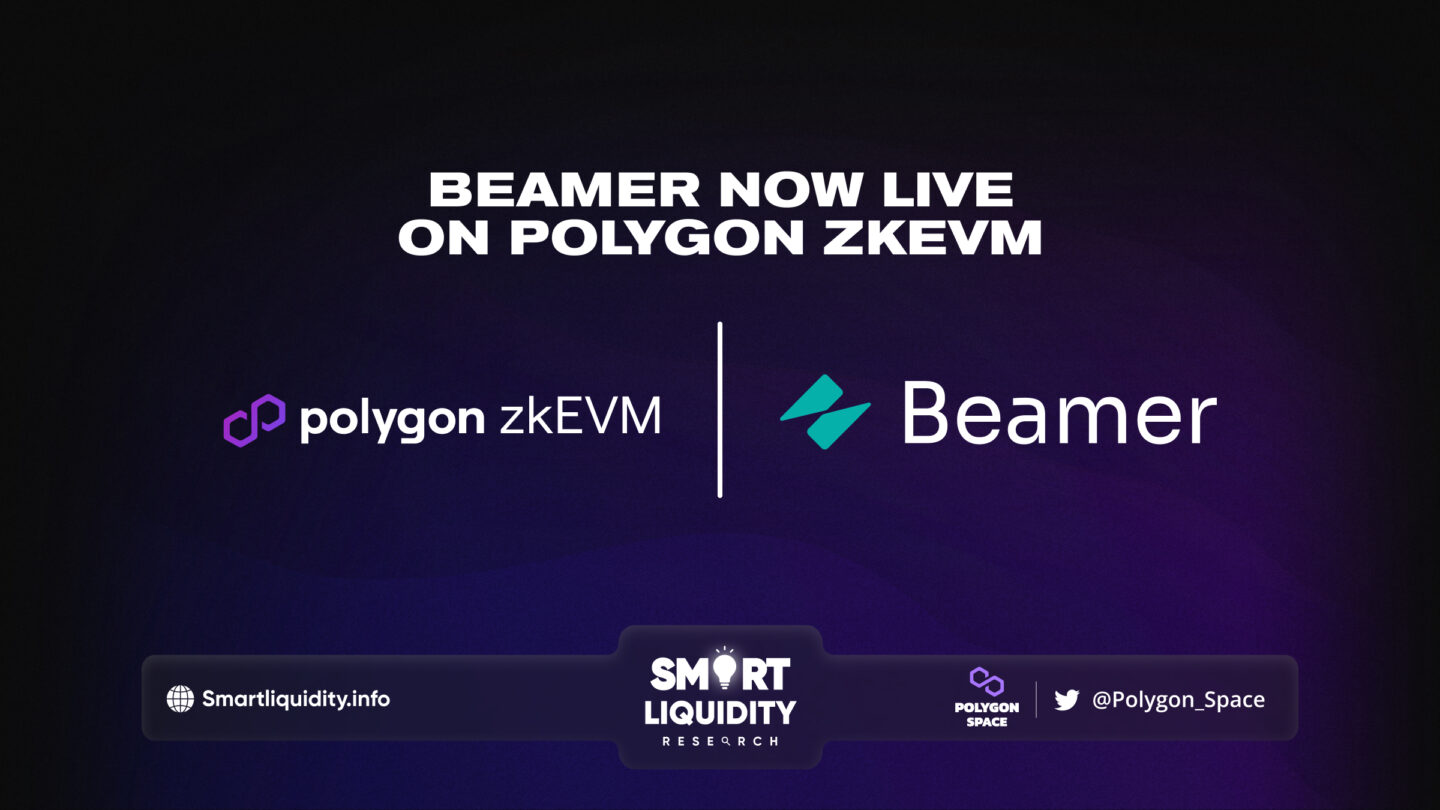 Users can now use Beamer , the fastest bridge to bridge USDC, USDT, DAI and wETH from and to Polygon zkEVM.
Beamer is now live on Polygon zkEVM. With relentless dedication, the team has successfully integrated the first ZK rollup into our platform, marking a symbolic launch and ushering in a new multi-chain era, reaching beyond optimistic rollups.
Beamer Bridge, initially established as an optimistic rollup bridge, has expanded its capabilities. Earlier this year, Beamer launched on Ethereum mainnet to further accompany users on their journey from L1 across different optimistic L2's, becoming a one-stop shop for users to kick start their Arbitrum and Optimism exploration.
The addition of ZK rollup support is a cornerstone of Beamer's core mission: contributing to the construction of an interconnected Ethereum ecosystem. Looking ahead, our vision encompasses continuous expansion by incorporating additional tokens and chains.
Further connecting the Ethereum ecosystem across optimistic, zk, potential future hybrid rollups as well as other L1 chains.
Beamer is also one of the safest, if not the safest bridge of the ecosystem. Built on a decentralized architecture, Beamer harnesses the inherent security of Ethereum L1, eliminating the need for a central authority or intermediary and eradicating any potential single point of failure.
In the event of a dispute, Beamer takes an innovative approach by leveraging Ethereum as the single source of truth. Disputes are escalated and resolved directly on the Ethereum network, ensuring transparency and removing the need for new trust assumptions. By relying on the robustness of Ethereum's decentralized infrastructure, Beamer instils confidence in users, offering a bridge that upholds the highest security standards.
About Beamer
Beamer is a free open source software development project by brainbot gmbh. The project consists of a smart contract protocol, an online user interface, and agent software
SOURCE:
https://medium.com/@BeamerBridge/announcing-beamer-now-live-on-polygon-zkevm-a926f51c9e1