IOST Partners with Lifty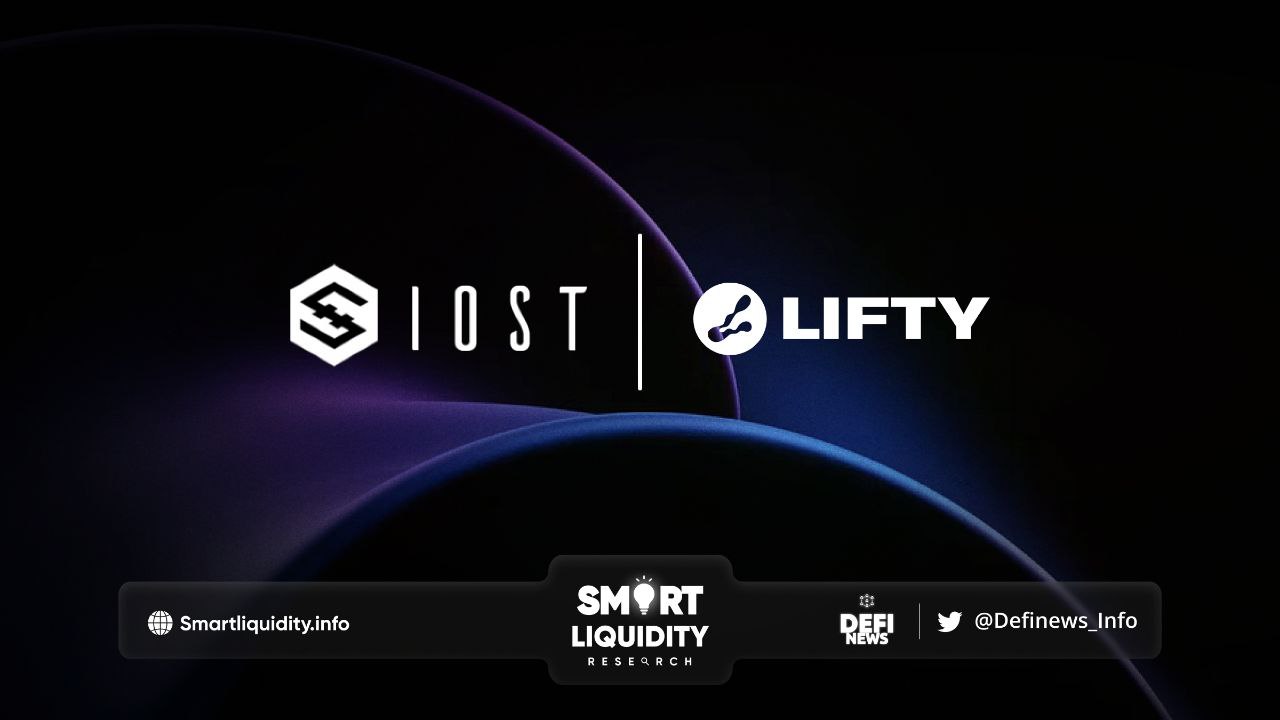 IOST partners with Lifty to advance Web3 gaming and boost blockchain awareness. Lifty, a leading Web3 gaming platform, has joined forces with IOST to propel the adoption of blockchain technologies among the general public.
This partnership aims to leverage Lifty's transparent blockchain analytics and innovative Web3 marketing tools to empower gamers and enhance the gaming experience in the crypto space. Lifty and IOST are set to revolutionize the gaming industry with the shared vision of advancing blockchain adoption.
The collaboration between Lifty and IOST holds tremendous potential for both the gaming and blockchain industries. By leveraging Lifty's transparent blockchain analytics and GamerScore marketing tool, IOST aims to increase awareness and adoption of blockchain technologies among the masses.
Through this partnership, gamers will gain access to a more transparent, reliable, and engaging gaming ecosystem, while blockchain enthusiasts will witness the transformative power of Web3 technologies in action. The combined efforts of Lifty and IOST will undoubtedly accelerate the mainstream acceptance of blockchain and pave the way for a new era of decentralized gaming.
Transparent Blockchain Analytics
Lifty.io stands out as a Web3 gaming platform that provides transparent blockchain analytics for various Web3 games. With this platform, gamers gain access to crucial data such as the number of active users, achievements, ROI, and profits of different projects. This invaluable information allows players to assess the performance and credibility of games before joining them. By offering transparency, Lifty.io empowers gamers to make informed decisions, fostering trust and confidence within the Web3 gaming community.
In addition to its blockchain analytics, Lifty.io offers a range of features designed to enhance the gaming experience. Users can easily track their personal statistics and monitor the activities of top players across various games. The platform also serves as a hub for Web3 gaming tournaments and events, allowing gamers to engage with the community, provide feedback on games, and stay updated on the latest developments. This vibrant ecosystem facilitates collaboration and knowledge-sharing, further enriching the gaming experience for all participants.
GamerScore: The Ultimate Web3 Tool
Lifty.io has recently introduced an advanced Web3 marketing tool known as GamerScore, which revolutionizes how game producers and studios reach their target audience. GamerScore acts as a reputation system that integrates a gamer's achievements in traditional Web2 games on platforms like Steam or Epic Games Store and their progress in crypto-native titles.
This innovative tool enables game producers to target genuine gamers during campaigns and events precisely, optimizing their marketing performance and reducing costs. Moreover, during these events, true Web3 games have the opportunity to receive tokens and NFT bonuses based on their GamerScore results, incentivizing the creation and promotion of high-quality Web3 gaming experiences.
ABOUT IOST
IOST is an enterprise-level blockchain application platform backed by prominent global USD investment institutions like Sequoia, Matrix Partners, and ZhenFund. It is designed to serve online service providers.
RESOURCES