Clarnium and Polygon Labs Collaboration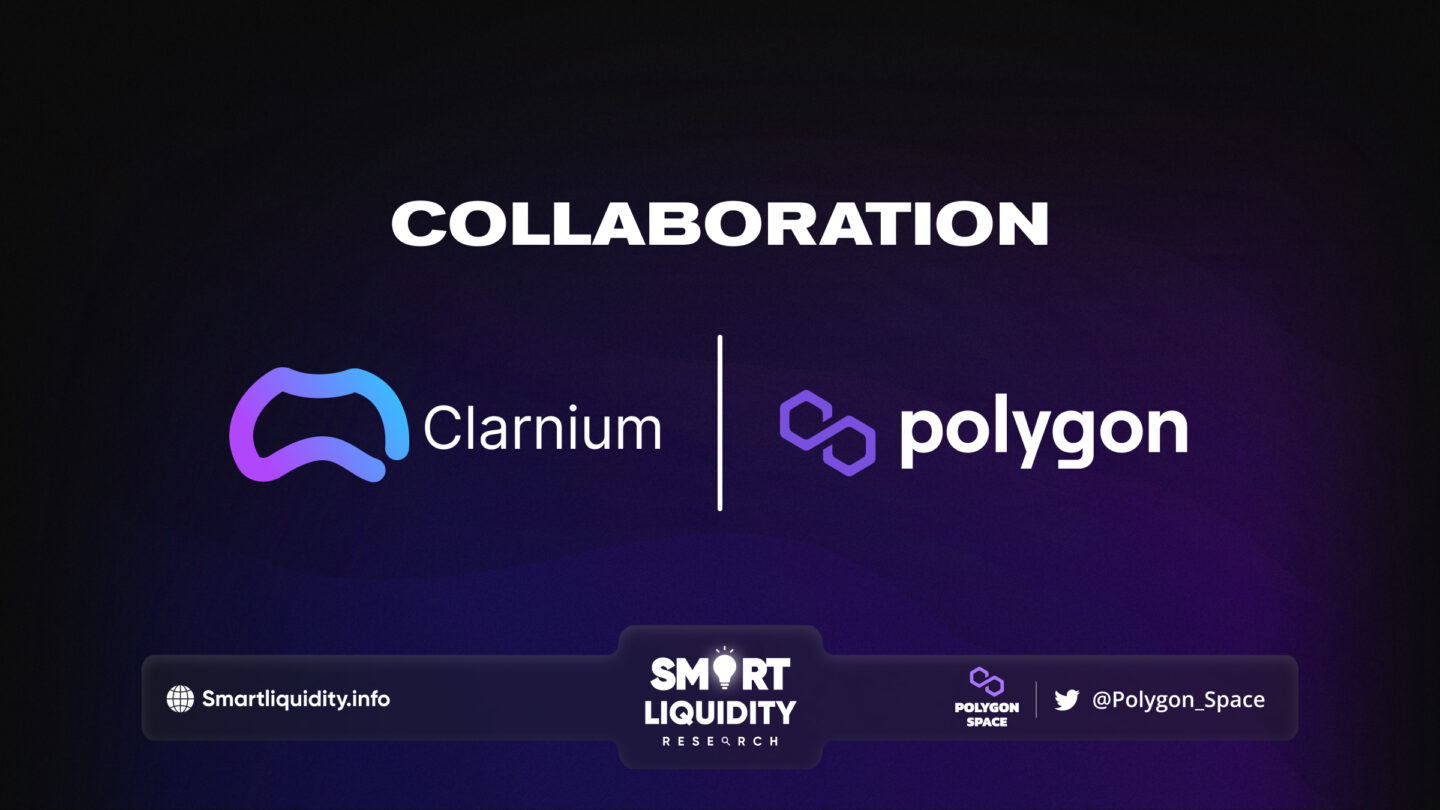 Clarnium, a Web3 gaming ad network & distribution platform, is happy to announce its collaboration with Polygon Labs.
The strategic collaboration between Clarnium and Polygon Labs has immense potential for improving the landscape of the Clarnium aggregator. In its turn, Polygon Labs will get the chance to bring Web3 gaming to many involved gamers supporting the industry. This collaboration will accelerate the development of Web3 gaming. And make the integration of game studios and developers into Web3 more straightforward.
About Polygon Labs
Polygon Labs develops Ethereum scaling solutions for Polygon protocols. Polygon Labs engages with other ecosystem developers to help make available scalable, affordable, secure and sustainable blockchain infrastructure for Web3. Polygon Labs has initially developed a growing suite of protocols for developers to gain easy access to major scaling solutions, including layer 2s (zero-knowledge rollups), sidechains, app-specific chains and data availability protocols. Scaling solutions that Polygon Labs initially developed have seen widespread adoption with tens of thousands of decentralized apps, unique addresses exceeding 287 million, over 1.4 million smart contracts created and 2.7 billion total transactions processed since inception. The existing Polygon network is home for some of the biggest Web3 projects, such as Aave, Uniswap, and OpenSea, and well-known enterprises, including Robinhood, Stripe and Adobe. Polygon Labs is carbon neutral with the goal of leading Web3 in becoming carbon negative.
If you're an Ethereum Developer, you're already a Polygon developer! Leverage Polygon's fast and secure txns for dApps you develop, get started here.
About Clarnium
Clarnium is a Web3 gaming ad network & distribution platform, an ultimate environment for playing, research, and game promotion. It creates the right environment and solutions where gamers' needs and interests come first. Clarnium ecosystem is a one-stop solution for low-barrier entry to GameFi and getting up-to-date knowledge and tools to revive your potential through all market opportunities.
SOURCE:
https://clarnium.io/journal/clarnium-x-polygon-labs-collaboration-announcement?utm_source=journal&utm_medium=social%20media&utm_campaign=clarnium-x-polygon-labs