Source Network joins Chainlink BUILD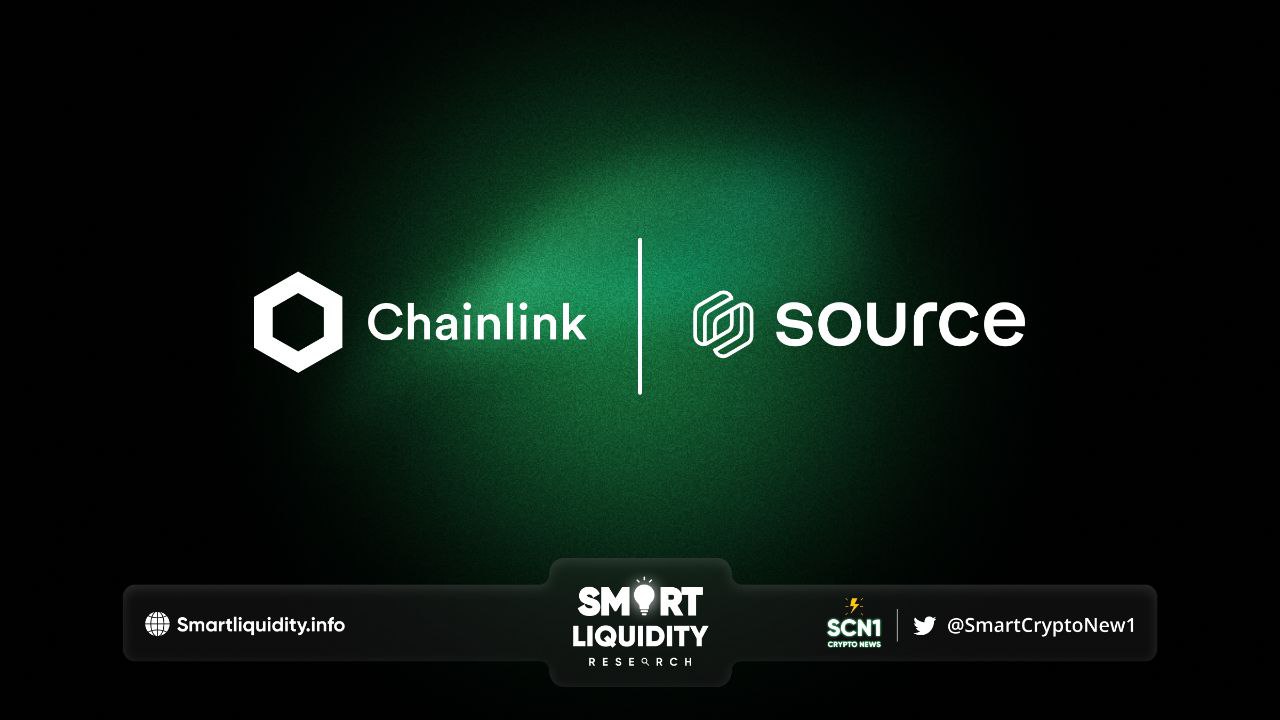 Source Network joins Chainlink BUILD Program. As a part of BUILD, Source Network aims to accelerate the growth of its ecosystem and the long-term adoption of its decentralized data management infrastructure supported by enhanced access to Chainlink's industry-leading oracle services, additional technical support, and innovative incentives for crypto-economic security. In exchange, they commit to providing network fees and additional benefits to the Chainlink community and service providers, including stakers.
Source has long believed in Chainlink and is an active participant in their pioneering ecosystem and community. They are confident that through enhanced support, increased access to secure off-chain services, and the backing of Chainlink's vibrant community, they can accelerate awareness of Source Network and realize the adoption of its decentralized data management infrastructure.
Source: Decentralizing the Web Through Democratizing Data
Source Network started as a flexible solution to managing data in decentralized applications, enabling developers to build fully decentralized apps while retaining data privacy and ownership for users.
Its mission is to empower these developers to make apps and devices that talk to each other, to allow users to truly own their data, and to secure information cryptographically to ensure trust. They are putting the internet of the future in the hands of those building it, with people, not power, at the forefront. The result is an ecosystem where data is user-centric, easy to work with, and gives people the opportunity to free their genius and create tools that change the world, unlocking the true potential of Web3.
Why Source Joined Chainlink BUILD
Source joined BUILD to provide developers building with the Source Stack the maximum benefits of security and reliability that Chainlink's oracle infrastructure provides. As part of BUILD, its network will receive key benefits, including access to and integration of secure, reliable, and decentralized market and data feeds, verifiable randomness, hyper-reliable automation, access to new Chainlink product alpha and beta releases, and various other benefits.
In exchange for these services, Source will make 3% of its native token, OPEN, supply available to Chainlink service providers, including stakers, over time. These mutually aligned economic incentives enable both of our communities to support one another.
"Source Network is excited to join Chainlink BUILD to accelerate the integration of top-tier oracle services, which will empower developers to leverage the full potential of our industry-leading decentralized data management infrastructure to create the next wave of innovative web3 applications. We look forward to welcoming the passionate Chainlink community into our ecosystem as we build together toward a better, decentralized future for data." — Addo Smajic, Co-Founder of Source Network
ABOUT Source Network
Driven by the vision of a decentralized, permissionless, and trustless future, Source Network is extending the ethos of blockchains to off-chain data management. With DefraDB, its P2P database, and its trust layer protocol, SourceHub, developers gain the tools and infrastructure to create truly decentralized applications.
RESOURCES