Creditcoin partners with SubWallet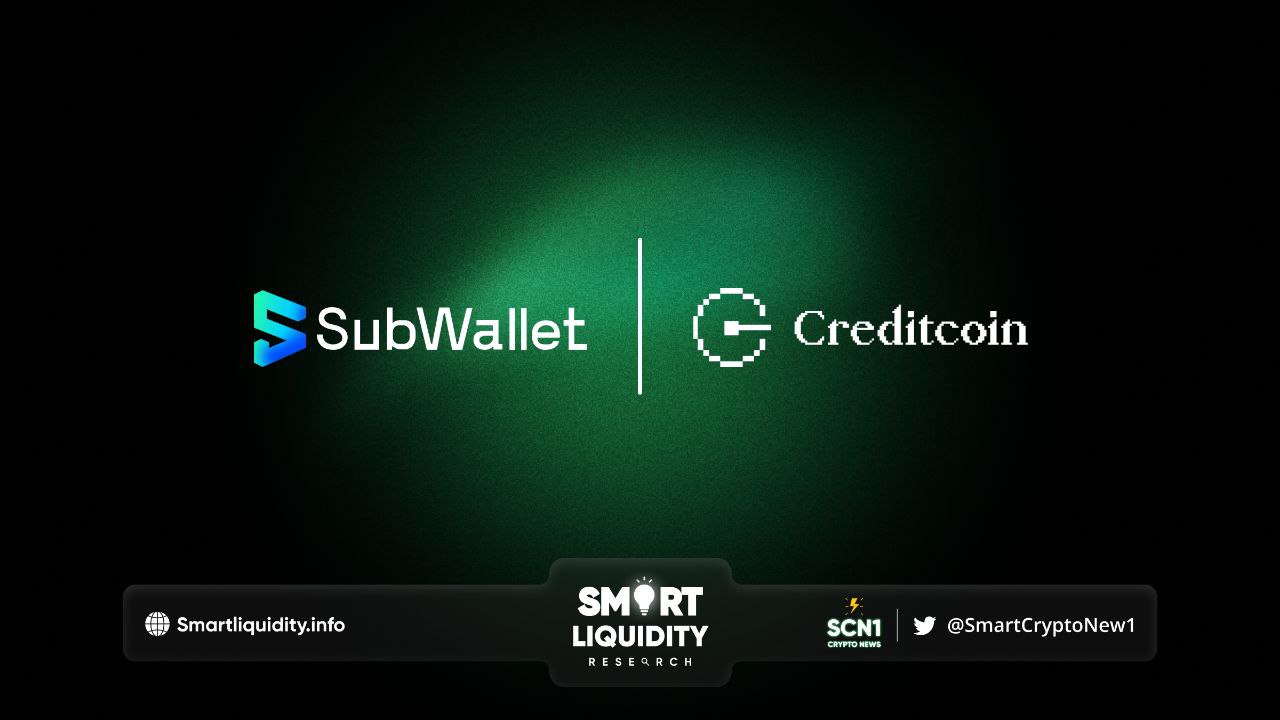 Creditcoin partners with SubWallet to bridge real-world assets to Web3. Creditcoin is excited to announce a major partnership with SubWallet, with both parties joining forces on a mission to onboard more users into the world of real-world assets (RWAs).
As most crypto enthusiasts know all too well, poor user interfaces remain one of the biggest obstacles to mainstream adoption. This partnership is set to take DeFi one step closer to mainstream RWA adoption.
Collaborating closely with financial institutions across emerging markets, the Creditcoin network has been working since 2019 to onboard businesses, financial institutions, and more. By simplifying RWA integration with the wider blockchain ecosystem, the protocol is connecting real-world companies directly to DeFi.
Its financial partners already utilize the Creditcoin network to record and secure their customers' loan transactions on-chain. In turn, allows those customers to build their credit reputations on a decentralized public ledger.
Since the launch of the protocol, Creditcoin has achieved the following on-chain lending milestones:
Number of loan transactions: 4.27M+
Total loan value: $79.7M+
Number of loans: 909k
Number of serviced users: 337k
Since its inception, SubWallet has been dedicated to providing an unparalleled user experience. Serving as the one-stop shop for multichain wallet and dApp services across the Polkadot, Substrate, and Ethereum ecosystems. SubWallet offers a suite of wallet tools such as a multi-browser extension, mobile apps, and a dedicated web dashboard (dropping later this year).
SubWallet's powerful dApp browser is set to greatly benefit both new and existing Creditcoin users. By enabling native CTC token support and streamlined access to Creditcoin's Staking Dashboard and associated staking features, both on your mobile on-the-go or from the comfort of your desktop, SubWallet is your key to participation in the world's biggest RWA protocol today.
"Our mission is to bridge the gap between traditional financial instruments and innovative multichain solutions that improve the lives of users, businesses, and the various other stakeholders of the global economy. This partnership propels us another step closer towards that goal," — Tae Oh, the Founder of Creditcoin.
ABOUT Creditcoin
Creditcoin is the world's leading real-world asset infrastructure chain, with over 3 million credit transactions recorded to-date. By matching borrowers, lenders and investors on-chain, the protocol is paving the way for a new generation of globally interoperable credit markets.
RESOURCES