Zilliqa has introduced TyronDEX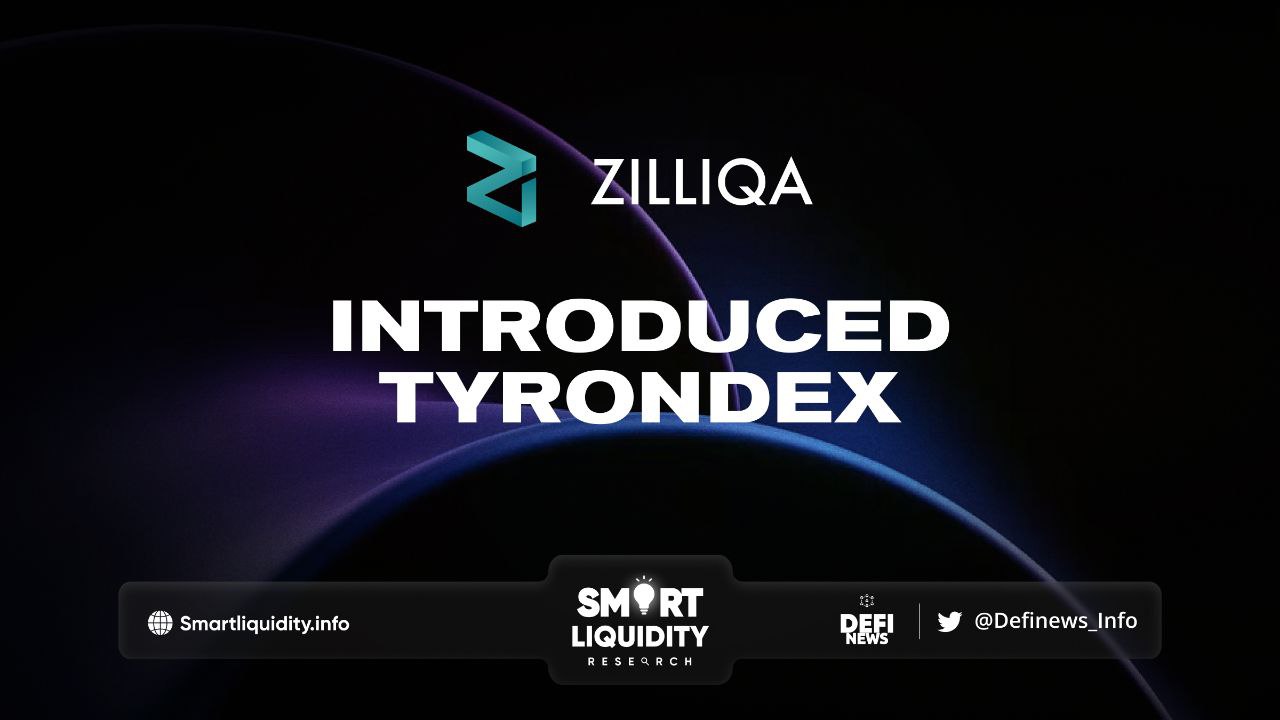 Zilliqa has introduced TyronDEX with new features being gradually implemented on the platform. TyronDEX is based on the Sovereign Identity Dollar (S$I), a stablecoin pegged to the Singaporean dollar which can be obtained by burning the TYRON token or locking XSGD.
During the initial launch phase, SSI DeFi Account users can swap XSGD to S$I. In the future, users will also be able to obtain this token through zUSDT and over-collateralization of ZIL.
The decentralized exchange offers several functionalities to users, including the ability to trade between TYRON and S$I tokens, access to DeFi protocols, and a multi-DEX platform through which users can easily swap tokens on the Zilliqa network.
Unlike other decentralized exchanges, TyronDEX leverages the unique sovereign identity features of the DAO's SSI accounts, allowing users to create a sovereign identity account with expanded functionality such as social recovery, integrated non-custodial wallets, and NFT domain names.
In addition, other wallets such as ZilPay can be used to connect directly with the TyronDEX interface if the user does not wish to create an SSI account.
What is TyronDEX?
TyronDEX is a decentralized exchange (DEX) that combines familiar DeFi protocols and tools with the sovereign identity functionality of the Tyron SSI Protocol.
Within the Tyron Network, self-sovereign identities (SSI) can interact with TyronDEX from their DeFi accounts using a simple and unified interface where they can choose from the best liquidity options, such as comparing the returns received from DragonDEX (ZilPay), ZilSwap (Switcheo), and Avely Swap (Avely) for the purchase and sale of stZIL.
The DEX will support trading between ZIL and tokens such as TYRON, XSGD, zUSDT, ZWAP, stZIL, and ZLP. It also enables the exchange of XSGD for S$I, as well as S$I for TYRON, and vice versa.
"The TyronDEX technology enables fair-launch IDOs with predetermined launch prices while allowing adjustments of variables such as token availability for the IDO. The first token to use this functionality is the TYRON token," — Xalkan
The fair-launch technology of TyronDEX also allows for fundraising to be conducted in Singapore dollars thanks to the parity between the SSI dollar and XSGD.
"TyronDEX differs from other DEXs on Zilliqa, which are based on the ZIL cryptocurrency, by presenting new opportunities through the Sovereign Identity Dollar stablecoin (SSI Dollar, S$I)." — Xalkan 
TyronS$I and sovereign identity dollars
In addition to its stablecoin offering, the SSI Dollar, TyronDEX also supports the new TyronS$I token, a liquidity pool token created by combining the existing TYRON token and the new SSI Dollar.
"With TyronS$I, users can participate in farming, use it as a means of payment, transfer it to other members of the TyronS$I DAO, redeem it for governance credits, and obtain S$I loans. "Furthermore, the multiDEX functionality enables increased liquidity in any of the DEXs integrated with TyronDEX, as well as staking and owning soulbound tokens. All of these funds are always protected by the TYRON social recovery mechanism, which is permissionless and decentralized."— Xalkan 
SSI Dollars can currently be created by burning TYRON tokens or locking XSGD, with the act of burning TYRON reducing the total supply of that token. Loans obtained through XSGD and zUSDT on TyronDEX are secured by non-custodial SSI vaults, and an annual fee is charged for managing these loans.
"Users can use their S$I for providing liquidity in decentralized exchanges like TyronDEX, joining DAOs, governing and profit-sharing from communities like the TyronS$I DAO, and other DeFi applications. Additionally, S$I can be used for payments and peer-to-peer transfers with fiat currencies."—Xalkan
Users who choose to connect to TyronDEX using an SSI account will also have access to the platform's expanded sovereign identity features, such as social recovery functionality, non-custodial digital identities, and DeFi wallets.
FOLLOW ZILLIQA
FOLLOW TyronDEX
RESOURCES