Access CYBER via Alchemy Pay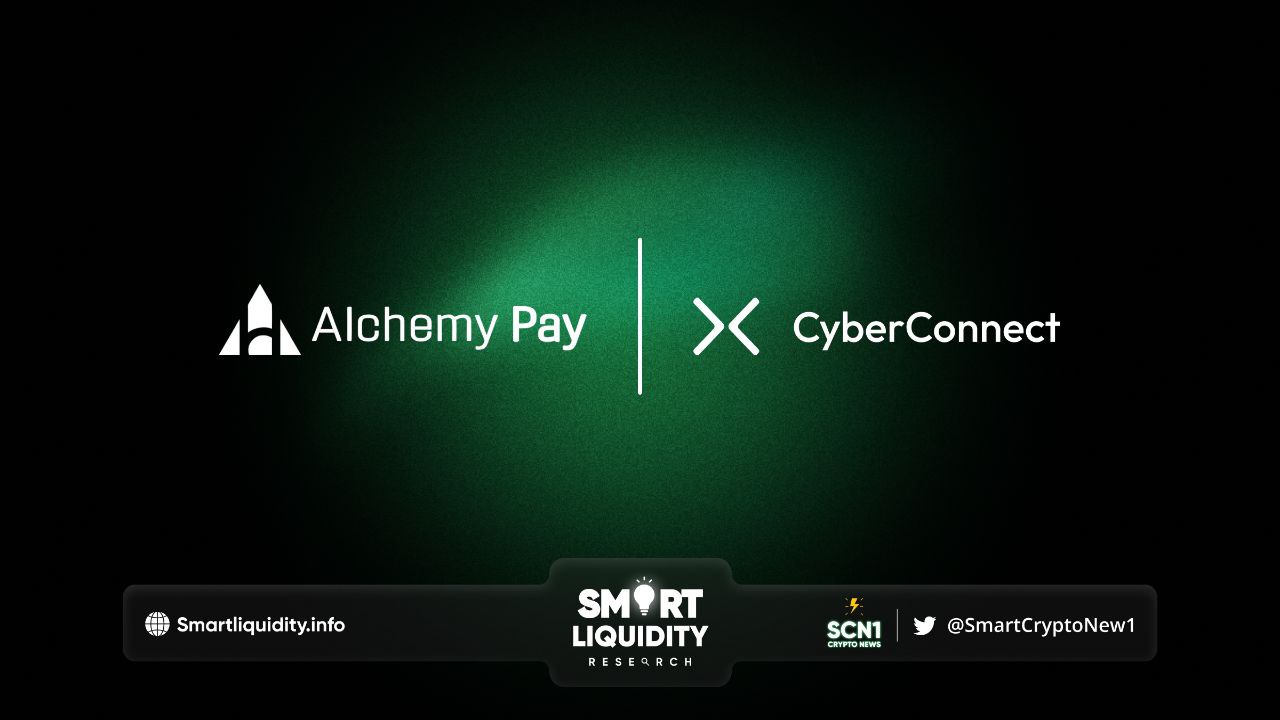 Access CYBER via Alchemy Pay on-ramp solution. CyberConnect, the web3's earliest and biggest decentralized social network, has formed a partnership with Alchemy Pay.  CYBER token integration provides users with a straightforward and compliant way to effortlessly acquire CYBER using their familiar fiat payment methods and preferred fiat currencies, making it more accessible to a wider audience.
Emerging as one of the most trending projects in the current crypto world, CyberConnect stands out as a forefront web3 social platform that empowers developers to create social applications and grants users control over their digital identity, content, relationships, engagements, and monetization channels.
Noteworthy names such as Messari, Rarible, 1inch, and BNB Chain, along with a considerable 2,600 projects and a user base of 1.2 million users and creators, are cultivating enduring relationships through applications built on CyberConnect. Its latest update CyberConnect V3 extends its reach to multiple EVM-compatible chains and leverages ERC-4337/Account Abstraction technology.
Alchemy Pay's On-Ramp boasts extensive compatibility across various cryptocurrencies and enables seamless fiat-based purchases. With a global footprint spanning 173 countries, Alchemy Pay ensures widespread accessibility for acquiring cryptocurrencies, facilitated by a diverse range of payment methods. These methods include conventional options such as Visa and Mastercard, Apple Pay, and Google Pay, as well as localized mobile wallets and domestic transfers. With a network of over 300 local payment channels, Alchemy Pay goes beyond traditional credit cards, providing users with access to local mobile wallets and ensuring a convenient checkout experience.
As a specialist in the crypto payments industry, Alchemy Pay has made significant contributions to bridging the gap between cryptocurrencies and mainstream accessibility by facilitating fiat payments for crypto and Web3 services. The company diligently seeks and obtains licenses related to payment and financial services to cater effectively to users across diverse countries and regions. This proactive approach ensures heightened regulatory adherence and security. In addition, Alchemy Pay has earned credentials from industry titans Visa and Mastercard, solidifying its status as an authorized third-party payment service provider.
ABOUT CyberConnect
CyberConnect is Web3's earliest and biggest social network that enables developers to create social applications utilizing ERC-4337/Account Abstraction, empowering users to own their digital identity, content, connections, and interactions.
ABOUT Alchemy Pay
The Alchemy Pay virtual card is a Mastercard pre-deposit card that allows users to directly recharge the USD amount with multiple Cryptocurrencies such as USDT, USDC, BTC, ETH, etc.
It can be consumed on all online platforms worldwide that support Mastercard consumption (such as Amazon, eBay, etc.), and it can be linked to Apple Pay to meet offline store payment scenarios.
RESOURCES