T Protocol Introduces USTP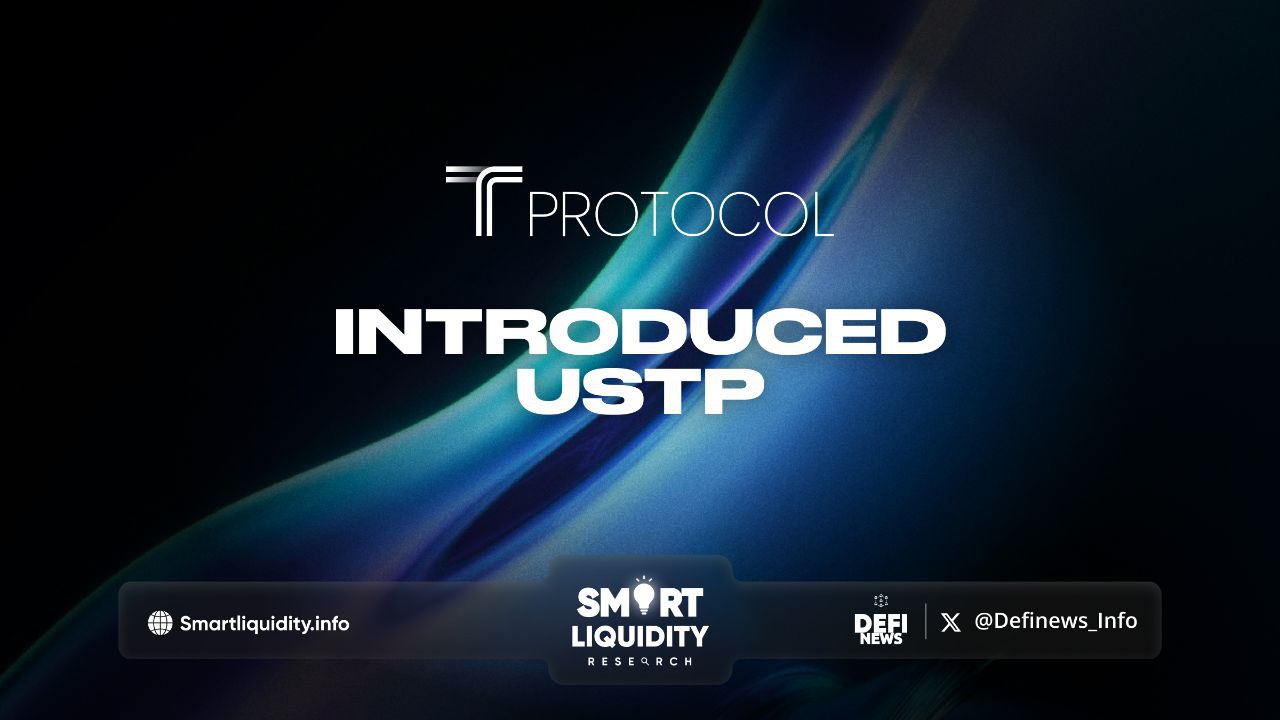 T Protocol introduces USTP!

Meet USTP – The Platform That Unleashes the Power of Stable DeFi Investments.
Revolutionizing DeFi with USTP: The Stablecoin of the Future
In a rapidly changing DeFi landscape, stability is a highly sought-after commodity, but not often found. That is, until now. T Protocol is excited to announce its newest upgrade – the introduction of USTP – a groundbreaking stablecoin that is backed by the US Treasury yield. With unparalleled stability, USTP is opening up new and exciting possibilities in the on-chain world.
USTP: A Dependable and Secure Investment Option
USTP is a specially designed investment avenue that offers reliability and security to its investors. By utilizing the backing of US Treasury yield, USTP reduces volatility and provides users with a stable foundation for their investments, ensuring peace of mind.
Rebasing USTP (rUSTP): The Perfect Choice for Investors Seeking a Stablecoin Yield
rUSTP, formerly known as TBT, is a stablecoin that is perfect for investors looking to earn extra yield without any effort. Pegged at $1, rUSTP pays out yield automatically over time. Through regular "rebasing" mechanisms, investors' rUSTP holdings will grow as they earn interest. This guarantees that investors can benefit from stability while also taking advantage of a hassle-free yield opportunity for their portfolio.
Interest-Bearing USTP (iUSTP):

Introducing the New and Improved USTP – The Stablecoin with a Twist
Previously known as wTBT, USTP now offers an exciting opportunity for investors. Unlike traditional stablecoins, iUSTP's value consistently appreciates over time, making it an ideal choice for those seeking secure asset growth. Additionally, it's DeFi composable, which allows users to earn enhanced yields by participating in various protocols.
Introducing a new variant of USTP: a trustworthy USDC alternative. This non-interest-bearing, non-rebasing token maintains a 1:1 peg to USDC and has a collateralization rate of 101%. For those who prioritize stability and simplicity in their investments, standard USTP offers users a dependable and consistent value. What distinguishes it from other stablecoins like USDC is that all reserves will be completely verifiable on-chain. This added layer of transparency will provide holders with greater insight into the token's value.
Unlocking DeFi's Full Potential with USTP
The introduction of USTP has opened up a world of possibilities for decentralized finance. Its composable structure allows for easy integration with other protocols and decentralized apps, providing developers and users with new opportunities for financial innovation and growth.
USTP: Bridging the Gap Between RWA and Cryptocurrency Investment
USTP is leading the charge in a new age of RWA-backed cryptocurrency investments by blending the stability of US Treasury yield with DeFi composability. Whether you're a newcomer or a seasoned investor in the DeFi market, USTP provides a dependable and secure foundation for your financial goals.
FOLLOW T Protocol