TokenPocket partners with Arken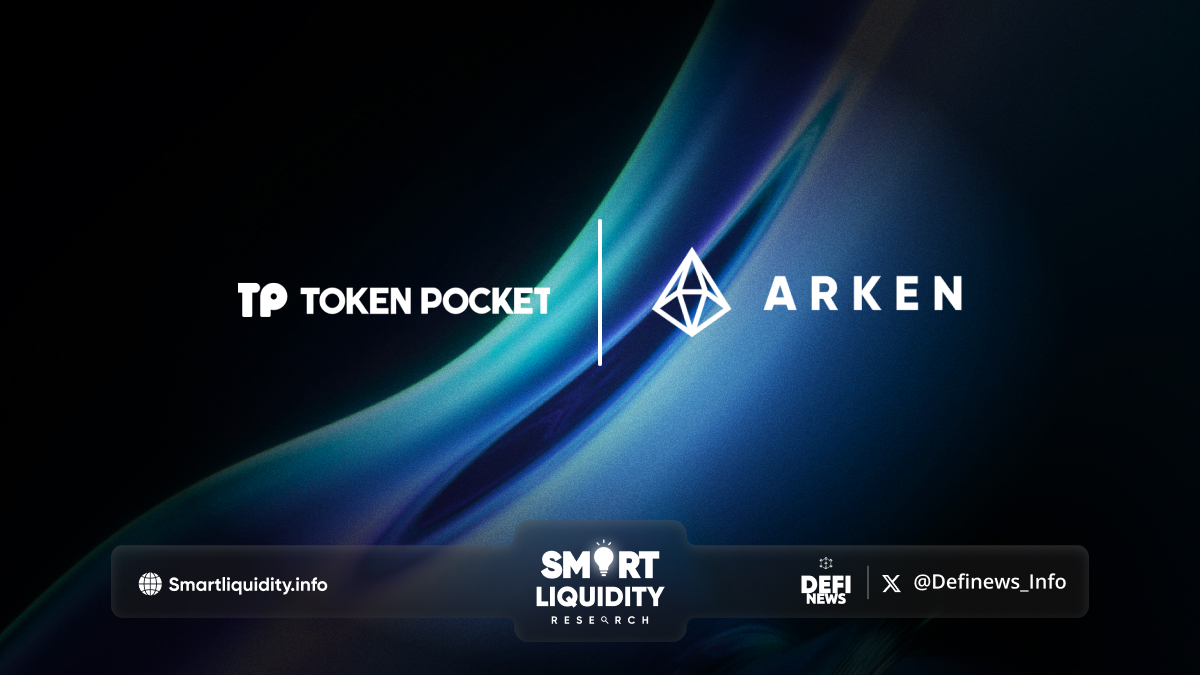 TokenPocket partners with Arken Finance have been announced.

The objective of this collaboration is to transform the cryptocurrency industry by improving accessibility and functionality for users on both platforms.
Arken Finance is set to be integrated into TokenPocket's Dapps Store, which will offer users direct access to a comprehensive range of DeFi tools and services. This integration will allow crypto enthusiasts to easily trade, invest, and engage with DeFi protocols without leaving the TokenPocket app.
Two-Way Connectivity
In a bid to further enhance user convenience and choice, TokenPocket will also be listed as one of the wallet options that users can connect to on Arken Finance. This seamless integration will enable Arken Finance users to manage their assets on TokenPocket securely and with ease. It is also expanding its options for secure asset storage.
Enhanced User Convenience with Two-Way Connectivity
To provide greater convenience and choice, Arken Finance will now be featuring TokenPocket as one of the wallet options for users to connect to. This integration will allow for seamless asset management on TokenPocket for Arken Finance users, all while ensuring maximum security. With this addition, users now have an even wider selection of secure asset storage options.
ABOUT Arken Finance
Arken Finance is a leading all-in-one trading portal designed to simplify DeFi for users of all levels of experience. With an intuitive interface, real-time market insights, and automated trading options, Arken Finance offers a comprehensive suite of tools for crypto trading and investing. Arken Finance is committed to fostering an environment where developers can create with ease, and traders can navigate the multi-chain DeFi landscape effortlessly.
ABOUT TokenPocket
TokenPocket is a multi-chain cryptocurrency wallet and dApp browser. It also provides users with access to a wide range of blockchain networks and tokens. With a user-friendly interface, TokenPocket empowers users to explore DeFi, exchange cryptocurrencies, and participate in blockchain-based applications. TokenPocket is dedicated to simplifying the crypto experience for users worldwide.
RESOURCES