Umbrella and MultiversX Partnership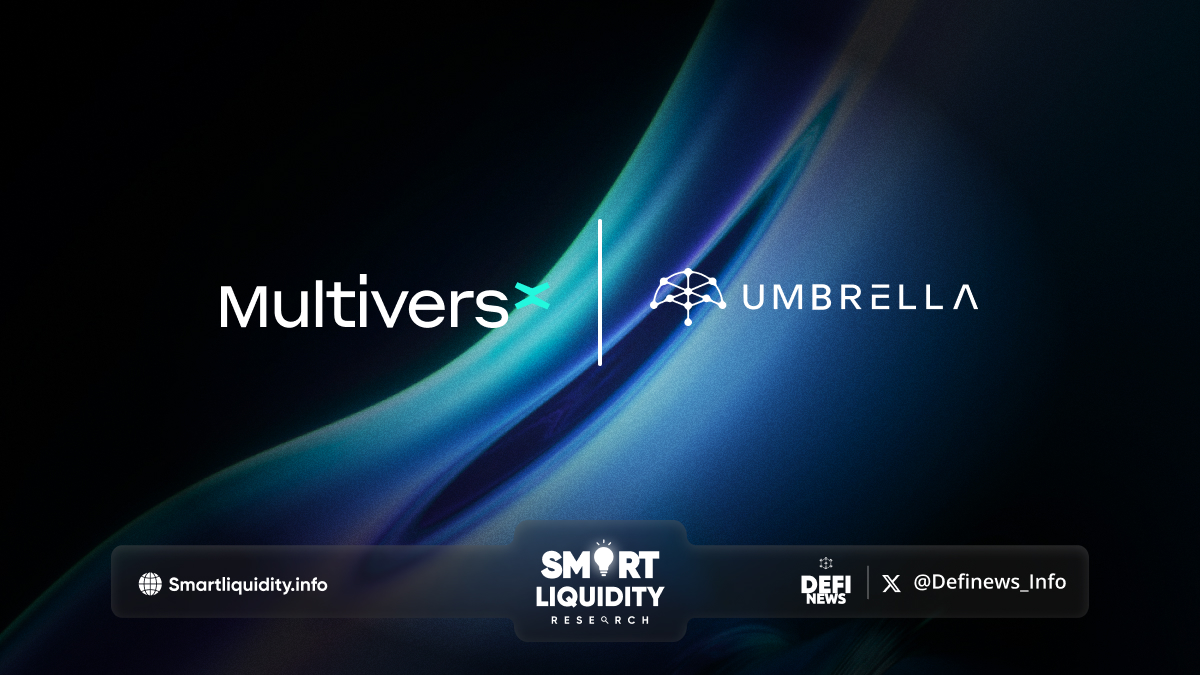 Umbrella and MultiversX partnership

is

a new chapter in the metaverse. This strategic alliance represents a significant milestone in their journey, aligning seamlessly with their new business strategy.
A Transformation Story: The Evolution of Elrond to MultiversX
Since its inception in 2017, Elrond has undergone a remarkable transformation, redefining its identity and mission. As of 2022, the project has rebranded itself as MultiversX with a renewed focus on delivering a highly scalable, secure, and decentralized blockchain network dedicated to enabling new applications, with a particular emphasis on the metaverse.
Pioneering the Provision of Third-Party Oracle Services in the MultiversX Ecosystem
Umbrella Network is thrilled to be the first third-party oracle provider in the MultiversX ecosystem. Its role in enabling dApps to effortlessly access real-world data on-chain and bridge the gap between the blockchain and external information sources is crucial.
The Umbrella Network's mission is to provide a complete range of data solutions that address the diverse and ever-changing data requirements of the Multiversx ecosystem. This includes financial data, weather information, market feeds, and other essential data sources necessary for the success of all developmental projects.
"Partnering with Multiversx marks a significant milestone in our journey. We are excited to become the first oracle provider in the Multiversx ecosystem, enhancing and empowering smart contracts that need real-world data on the chain. We look forward to working closely with MultiversX to help grow their ecosystem and ensuring that dApps have access to the data they need to thrive", —Philippe, Partnerships Manager at Umbrella.
About Umbrella Network
Umbrella Network is a decentralized Oracle service that provides blockchain projects with secure, scalable, and customizable data solutions. The network offers smart contracts a broad suite of solutions, whether it is high-frequency pricing updates, aggregating large volumes of data at scale, or providing tailored price feeds for specific needs. Secured by a network of decentralized community validators, Umbrella can provide any data that you need when you need it.
RESOURCES