Vodafone partners with Chainlink Labs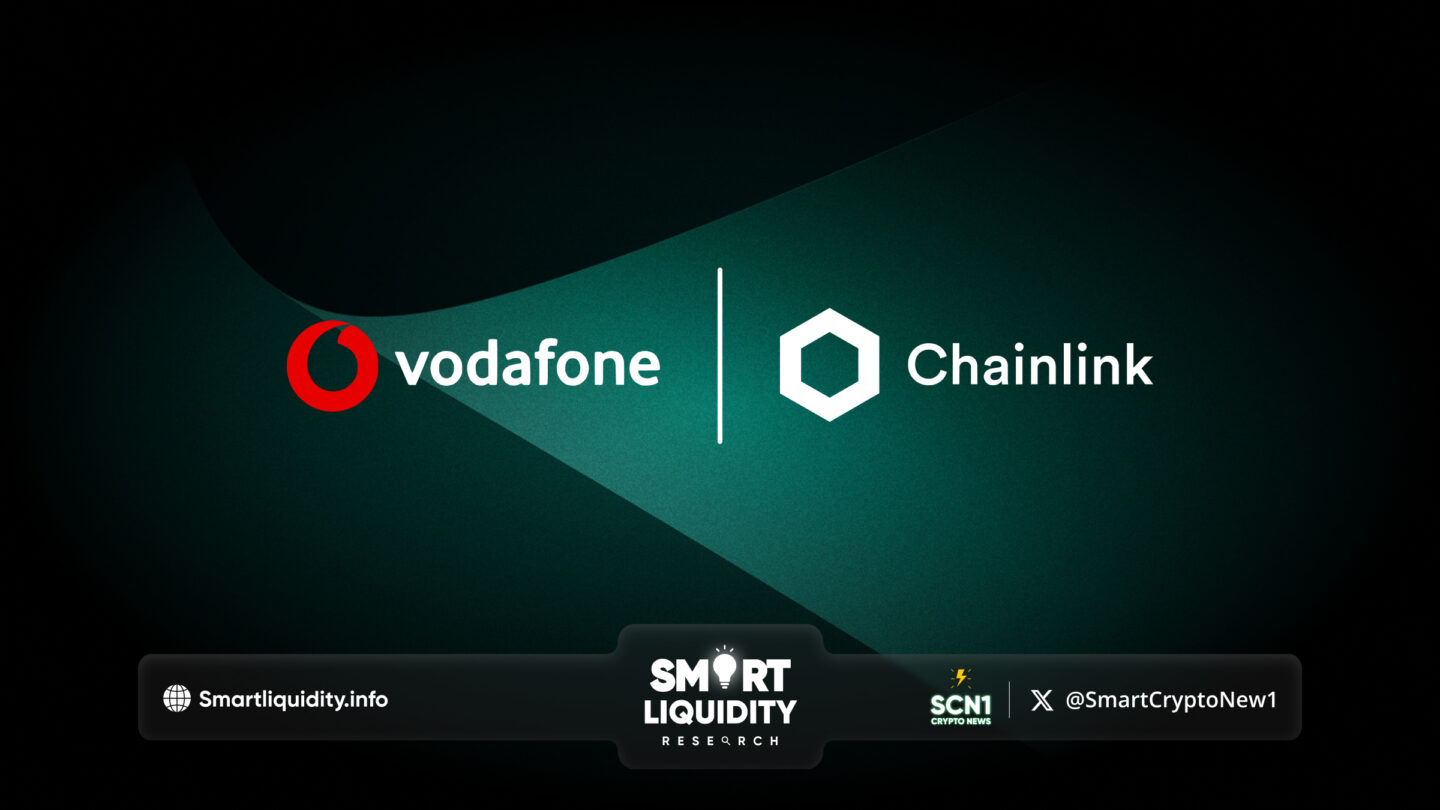 Vodafone partners with Chainlink Labs s

howcasing the evolution of Global Trade via Blockchain Innovation. Vodafone's Digital Asset Broker (DAB) announced that it has demonstrated a proof of concept with Sumitomo Corporation, Chainlink Labs, and InnoWave to address longstanding challenges in the $32 trillion global trade ecosystem.
During the demonstration, the emphasis was placed on the smooth exchange of critical trade documents among various platforms and blockchains. Trade document exchanges are often complicated by a fragmented system. Particularly when various sectors of global commerce have multiple paper or digital platforms that are unreliable and inefficient and lack interoperability.
Companies Collaborate to Enhance Interoperability and Security for IoT Devices
By collaborating and utilizing Chainlink's Cross-Chain Interoperability Protocol (CCIP) with DAB, these companies have achieved greater security and interoperability for IoT devices at the network's edge. This achievement has the potential to provide a single, simple interface. It will allow secure exchange of data and tokens across public and private blockchain networks, as well as IoT networks. For instance, if a vessel detects a cargo fire, it can automatically transmit data to smart contracts via DAB's platform and CCIP. It will be resulting in the possible activation of a marine cargo insurance process.
The potential of DAB-enabled IoT devices and blockchains to provide reliable, secure, and traceable data for smart contracts, blockchain, and AI applications is an exciting concept.
Exploring the Potential of Global Trade Applications with DAB's Economy of Things (IoT) Platform
Companies are actively investigating the feasibility of leveraging DAB's Economy of Things (IoT) platform to enhance global trade applications. This platform empowers devices to operate autonomously as reliable data sources during trade processes. Additionally, DAB's exceptional financial transaction processing capabilities can be utilized to optimize the system.
 "Vodafone DAB and Chainlink are showing how their platforms can be combined to cut through this sea of incompatibility by bridging traditional markets with advanced decentralized platforms. This ensures seamless and secure exchanges of data and services across the global trade ecosystem, estimated to be worth over $30 trillion last year."— Jorge Bento, CEO of Vodafone DAB
Collaboration between Vodafone DAB and Chainlink Labs for Decentralized Computing Platform
Vodafone DAB has partnered with Chainlink Labs, a software services company and primary developer of Chainlink's decentralized computing platform, to facilitate this revolutionary approach. The Chainlink platform is supported by decentralized Oracle networks and nodes. Designed to connect smart contracts residing on a blockchain with real-world 'off-chain' events. This enables secure interaction and contract response to occurrences and data external to the blockchain.
Vodafone DAB: Enabling Blockchain Data Exchange with Chainlink Network
Oracles serve as the connection between a blockchain and any data or system outside of it. As a Chainlink Network node operator, Vodafone DAB plays a crucial role in assisting companies and organizations to create and use smart contracts. The company is ensuring the security and efficiency of data exchange and computation.
"The integration of IoT and blockchains has the potential to provide new monetization opportunities for IoT devices. 3 billion IoT devices are forecast to be transacting in the economy of things by 2030. Securing consensus and validation between DAB and Chainlink will be important to drive this growth," — David Palmer, Chief Product Officer of Vodafone DAB.

"Onboarding a world-class infrastructure provider like Vodafone DAB to the Chainlink Networks' node operator ecosystem helps bring more secure off-chain data and computation to the Chainlink Network to support the wider blockchain economy," — Thomas Trepanier, Head of Capital Markets, Chainlink Labs.
FOLLOW Chainlink Labs
FOLLOW Vodafone
RESOURCES