Conflux partners with Protofire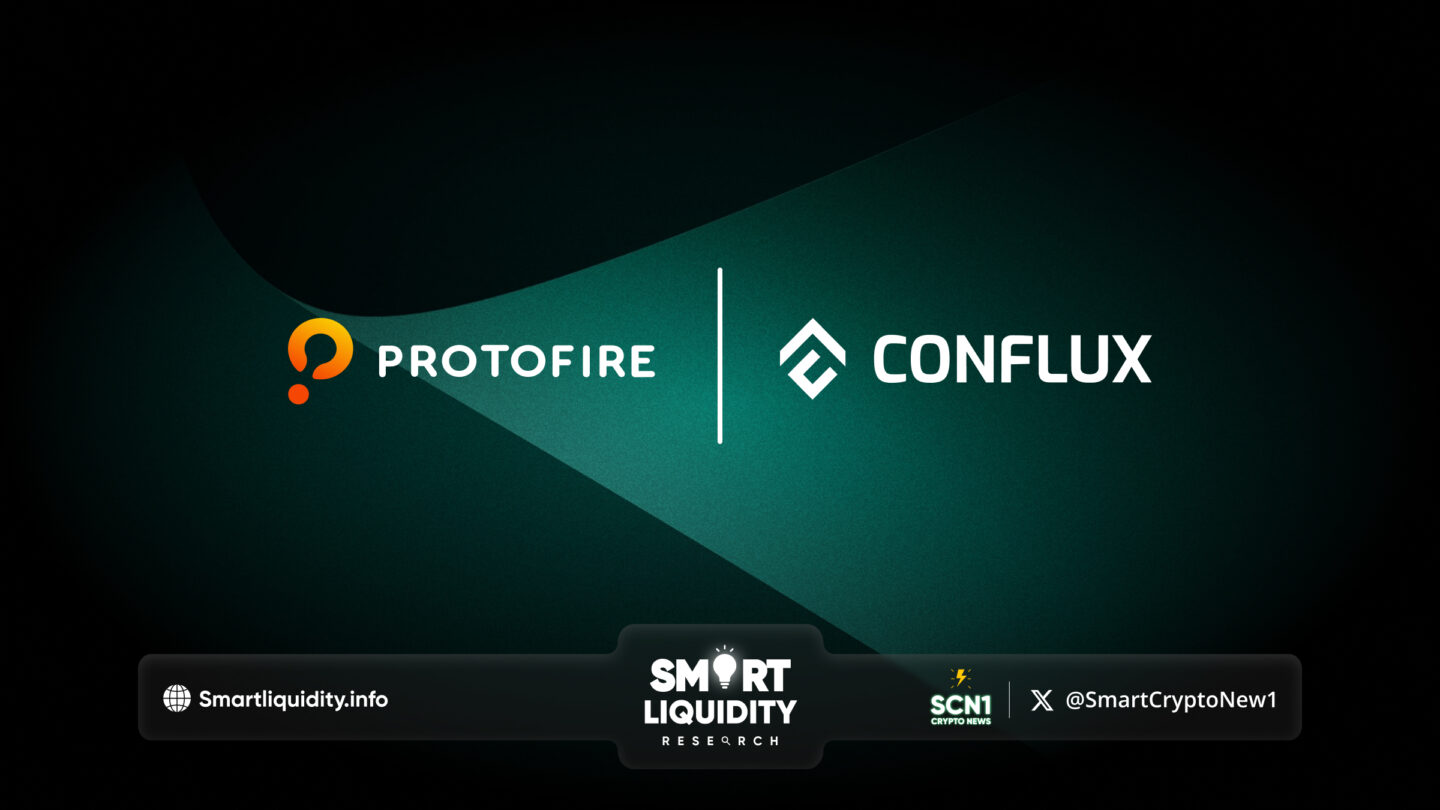 Conflux partners with Protofire,  a collective of blockchain experts who are passionate about building decentralized technology.

This collaborative effort holds the potential to revolutionize the world of decentralized applications.
Collaboration Between Conflux and Protofire to Address the Blockchain Trilemma
Conflux and Protofire have joined forces to tackle the blockchain trilemma, a significant challenge in the world of decentralization. This collaboration aims to achieve scalability and security by enhancing Conflux's Tree-Graph consensus mechanism. With the help of Protofire, Conflux is dedicated to resolving the blockchain trilemma.
Protofire's seasoned team of developers will lend their expertise towards Conflux's ambitious global undertaking by managing the technical aspects of the decentralized ecosystem.
"We are thrilled to announce an upcoming alliance with Protofire. This pivotal collaboration will serve as a gateway for integrating top-tier blockchain developers into the Conflux ecosystem. From now on, this will enable seamless collaboration between our team and external ecosystem developers, as we can jointly develop transformative projects with Protofire experts."—Dora Jiang, our Global Business Development Lead
Meet Protofire – A Group of Blockchain Enthusiasts
Protofire is a team of blockchain experts who are dedicated to developing decentralized technology. They specialize in a range of areas including smart contract development, dApp creation and tools, Web3 and Web2 project integration, and DevOps and Auditing services. Protofire prides itself on its ability to increase TVL growth for various protocols and networks at any stage of development.
Protofire: A Partner of The Graph and a Leader in Blockchain Development
For more than three years, Protofire has been a trusted partner of The Graph, having successfully implemented over 50 subgraphs and actively participating in the platform's development sessions. Protofire's impressive portfolio includes renowned projects such as Solhint, Cowswap DEX, and Swarm Markets DEX, as well as Safe wallets for Moonbeam, Astar, Evmos, Oasis, and Thundercore, among others. Notably, the team has been recognized as Filecoin's core development partner and has been appointed as one of the 8 Wardens on Avalanche. Additionally, Protofire's performance on the Bifrost Testnet has earned them the top rank among 143 validators.
Furthermore, Protofire's proficient core development team will provide support for this ambitious worldwide initiative by managing the technical aspects of the decentralized ecosystem.
FOLLOW Conflux Network
FOLLOW PROTOFIRE
RESOURCES