Navigation Guide | Vivex – Revolutionizing Predictable DeFi Trading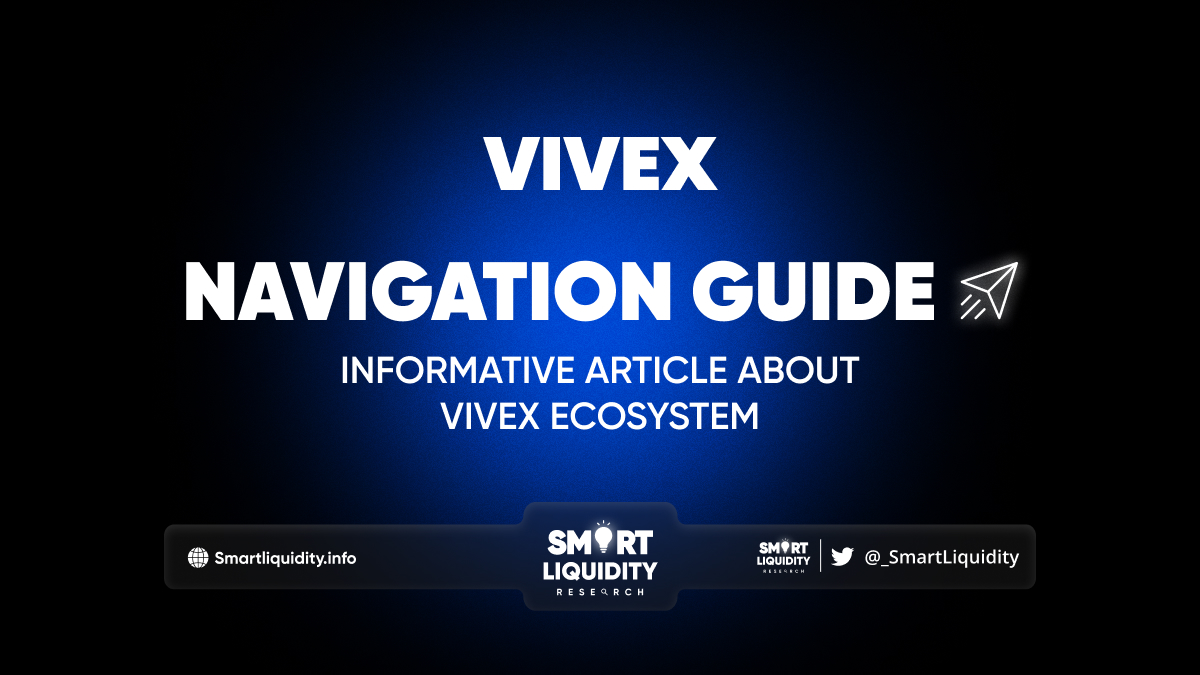 Welcome to Vivex, where the future of trading knows no bounds! Vivex is set to revolutionize your trading experience, offering a host of features tailored to diverse trader needs. Just pick a pair, choose a side, set an expiry date, adjust leverage, and wave goodbye to the uncertainties of funding rates.
In this Navigation Guide, we will introduce you to Vivex and provide you with insights into its features and benefits.
What is Vivex?
Vivex stands out as a DeFi platform empowering users to trade synthetic contracts with minimal price impact. Unlike conventional derivatives protocols, Vivex doesn't require a dedicated liquidity pool. Instead, it leverages the deep liquidity of underlying platforms, providing minimal price impact for trades of any size.
Main Features of Vivex
Vivex enriches your trading journey with a range of features:
Long or Short with an Expiry: Select an instrument, choose your side (long/short), set an expiry date, and define leverage for a predictable trading experience.
Synthetic Contracts: Efficiently replicates expirable positions by borrowing on the fixed-rate market, swapping on the spot market, and lending back on the fixed-rate market.
Capital Efficiency: Leverages deep liquidity pools of underlying protocols, ensuring minimal price impact for any trade size.
Ultimate Flexibility: Every Vivex position is tokenized as an NFT, tradable or leverageable for the creation of complex financial products and services.
Delivery: Choose physical delivery or cash settlement at expiry for added flexibility.
The best on-chain trading experience
Up to 100x Leverage 📈
Amplify your trading potential with up to 100x leverage.
Permissionless Trading 🛡️
Empower your financial journey in a space where restrictions and boundaries are a thing of the past.
Deep Liquidity 🌊
Dive into a world where your trades benefit from the deepest liquidity.
Minimal Price Impact ⚖️
Trade confidently with a system engineered to ensure minimal price impact.
What are expirables?
Expirables are essentially futures contracts, deriving their value from the underlying asset and agreeing on a future delivery date. In traditional finance, they are used for speculation or hedging. Vivex adds a crypto twist, allowing for leverage trading with predictable costs.
Tokenomics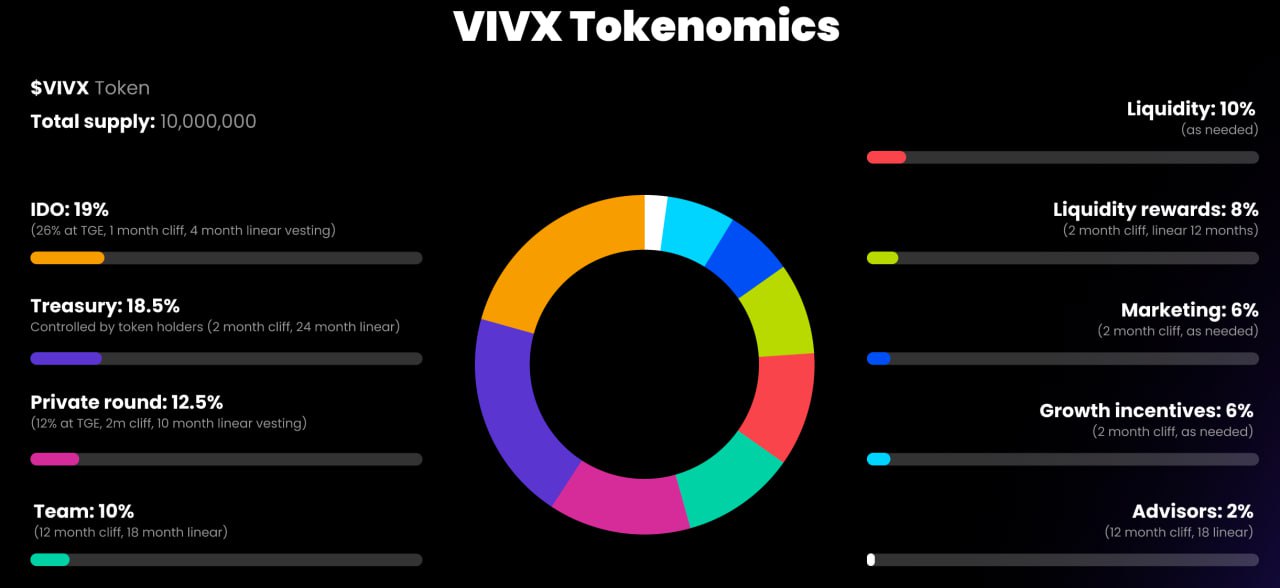 The total token supply post-TGE (Token Generation Event) will be 10 million. Stay tuned for the TGE date.
Vivex Socials
FRIENDLY REMINDER:
We deliver these news articles based on our own thorough research. We want to preserve some important information regarding the project that is presented in our column. We value our readers' opinion and appreciate your valued respect to us. The article above is not financial advice and as we always say "Invest at your own risk and only invest what you can afford to lose".