Navigation Guide | Bound Finance – Revolutionize Your Card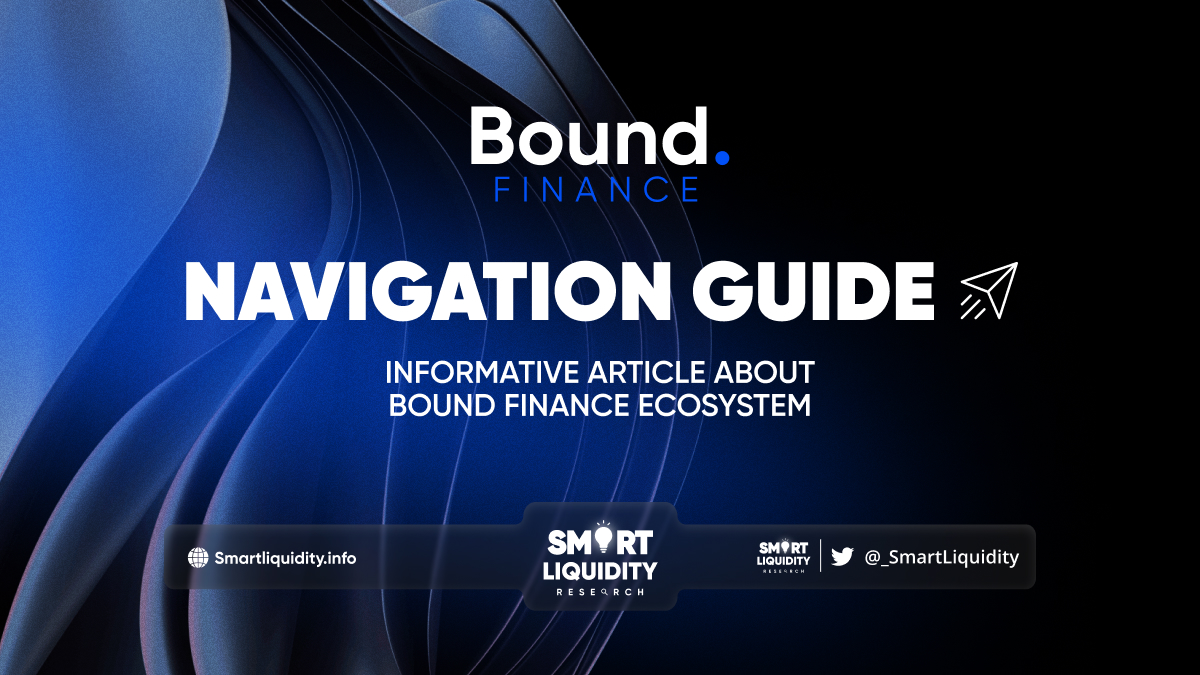 Introducing Bound Finance – the world's first LSDfi protocol with an exclusive 10-15% cashback on all credit/debit card transactions. 
In this Navigation Guide, we will introduce you to Bound Finance and provide you with insights into its features and benefits.
🌐 The Mission
Bound Finance presents a breakthrough solution, transforming any existing Visa, Mastercard, or Amex card into a high-cashback card that offers a generous 12 – 15% on every transaction. Their service eliminates the need for additional cards, separate accounts, token staking, or subscription plans. Through the integration of the Plaid API, each transaction across all credit or debit cards is monitored, rewarding users with a substantial 12-15% cashback based on the daily rate for every transaction.
With this approach, Bound Finance provides a significant buffer against the recent surge in inflation rates. For instance, in the United States, the annual inflation rate reached 4.0% as of May 2023. A cashback rate of 12-15% can significantly counterbalance these inflation effects, delivering real, tangible value to all users – even those with minimal exposure to the crypto sphere.
🔍 How Bound Finance Works? Crypto Section:
Users can mint & borrow $BCK.
They can earn double yield (~6-5% APY on $eUSD collateral and ~5% APY by depositing $BCK into BCK savings account, ~8% altogether).
Users can earn BCKGov emissions by staking 2.5% of the minted BCK amount.
Cashback Section:
Invitation-only access initially.
Users can link their Visa, Mastercard, or Amex card to the platform.
Spending and earning – Bound Finance will track spending and offer 10-15% cashback on every transaction. Spending limits can roll over to the next day.
Both Crypto and Cashback sections work in union! 🔄
💳 Traditional Finance Cards
Traditional cashback incentives, heavily reliant on specific brand affiliations, limit consumer choices. Cashback rates usually range between 0.5% to 1%, providing minimal financial benefits. Bound Finance offers a more substantial and versatile cashback strategy.
💳 Crypto Cards
Cryptocurrency cashback cards have challenges, such as high staking requirements. Bound Finance addresses these issues, providing a user-friendly solution for significant cashback without hefty commitments or unrealized losses. 🚀🌍
🌟 Upcoming Events:
Bound Finance's private testnet is coming in a few weeks.
To mark the testnet event, they are allowing a list of 100 people in the US & EU.
Zealy Campaign will begin, offering Tribe participants two things:

The Bound Explorer Role with undisclosed benefits revealed after the Zealy contest completion.
$200 USDC prize pool.
🌐 LSDFi Cashback
With the emergence of LSDFi and the ability to unstake ETH after the Shanghai update, the DeFi space has seen many innovations, particularly for CDP holders. The crypto cashback space has a new innovation approaching that bridges the gap between LSDFi loan providers and crypto card users, known as LSDFi cashback.
Key Points:
LSDFi CDP users can use their yield-bearing stablecoin to earn yields through their stablecoins and enhance APY in the BCK Savings Account. This approach benefits LSDFi loan providers like Lybra Finance and Raft Finance.
Compared to crypto loanees, crypto card users, based on average UK savings statistics, are likely to have fewer crypto assets or savings. This difference creates an opportunity for synergy between these two distinct groups.
Bound Finance has founded LSDFi Cashback, a designed marketplace-like infrastructure that connects these two groups, using collateral in the form of existing LSDFi Stablecoins like $eUSD from crypto loanees to generate rewards and fund cashback for app users and rewards for the loanees.
The LSDFi Cashback service provides a high-yield, low-risk cashback experience. Further details on the technical aspects are available in the white paper.
Bound Finance Socials
Website | Twitter | Docs| Discord
FRIENDLY REMINDER:
We deliver these news articles based on our own thorough research. We want to preserve some important information regarding the project that is presented in our column. We value our readers' opinion and appreciate your valued respect to us. The article above is not financial advice and as we always say "Invest at your own risk and only invest what you can afford to lose".