Band Protocol partners with Injective Labs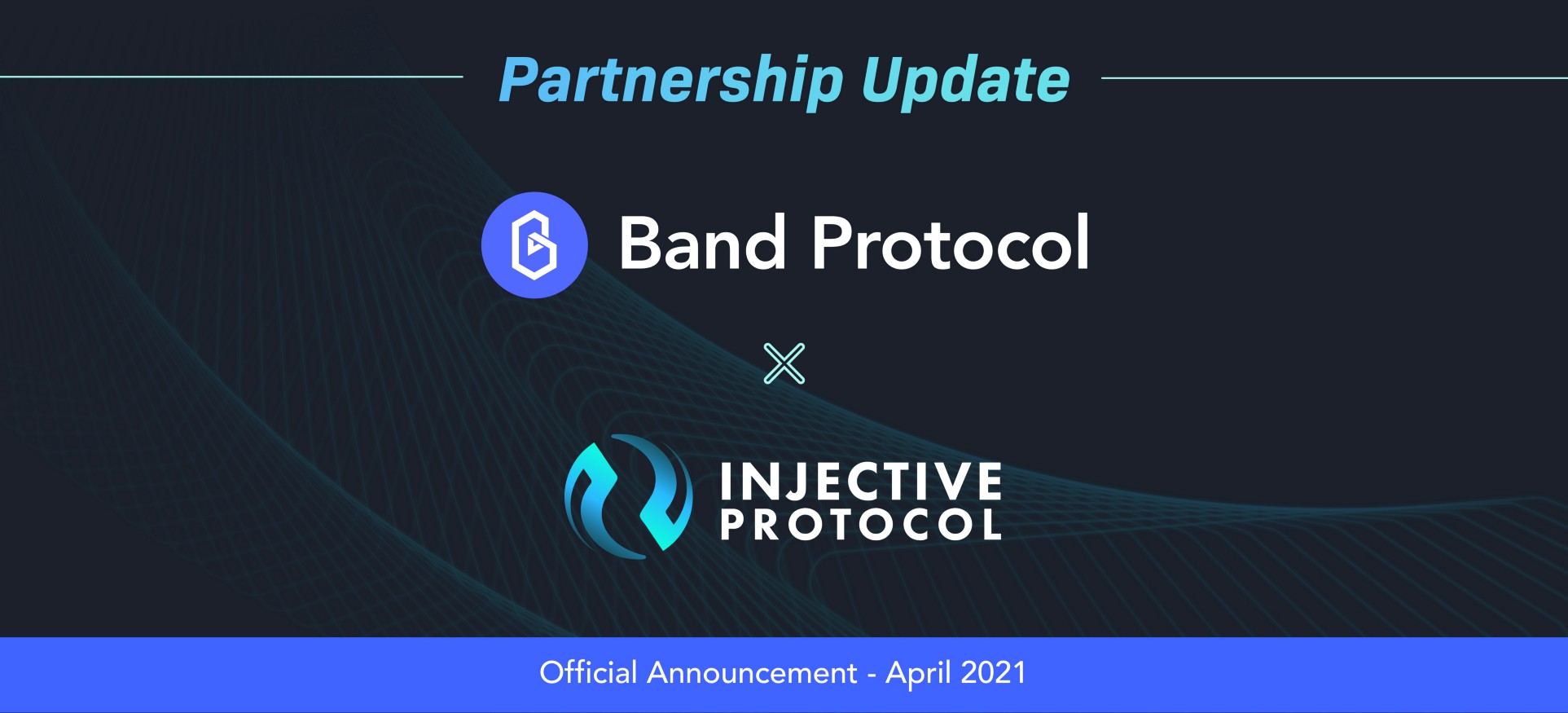 The mutual node operation comes in the reinforcement of our strategic partnership where Band Protocol oracles will be integrated into Injective Protocol decentralized stock futures, derivatives and wider DeFi ecosystem.
"We have been close friends with Band Protocol since the early days of Injective. We're really excited for the Cosmos ecosystem projects to work together and secure a robust oracle and derivatives primitive alongside Band Protocol right from the start!" Eric Chen, CEO of Injective
With the enhanced alignment in interests, Band Protocol looks forward to supporting the Injective ecosystem through secure and scalable decentralized oracle technology. Given Injective Protocol's strong cohort of Equinox genesis validators and diligent process towards Mainnet launch, we have no doubt in their team's execution ability and are delighted to extensively collaborate in the long term.
About Injective Protocol
Injective Protocol is the first layer-2 decentralized exchange protocol that unlocks the full potential of decentralized derivatives and borderless DeFi. Injective Protocol enables fully decentralized trading without any restrictions, allowing individuals to trade on any derivative market of their choosing.
INFO
https://medium.com/bandprotocol/injective-doubles-down-on-strategic-partnership-with-band-protocol-through-mutual-node-operations-4a9ab2b965b8