Automata Network announces partnership with MathWallet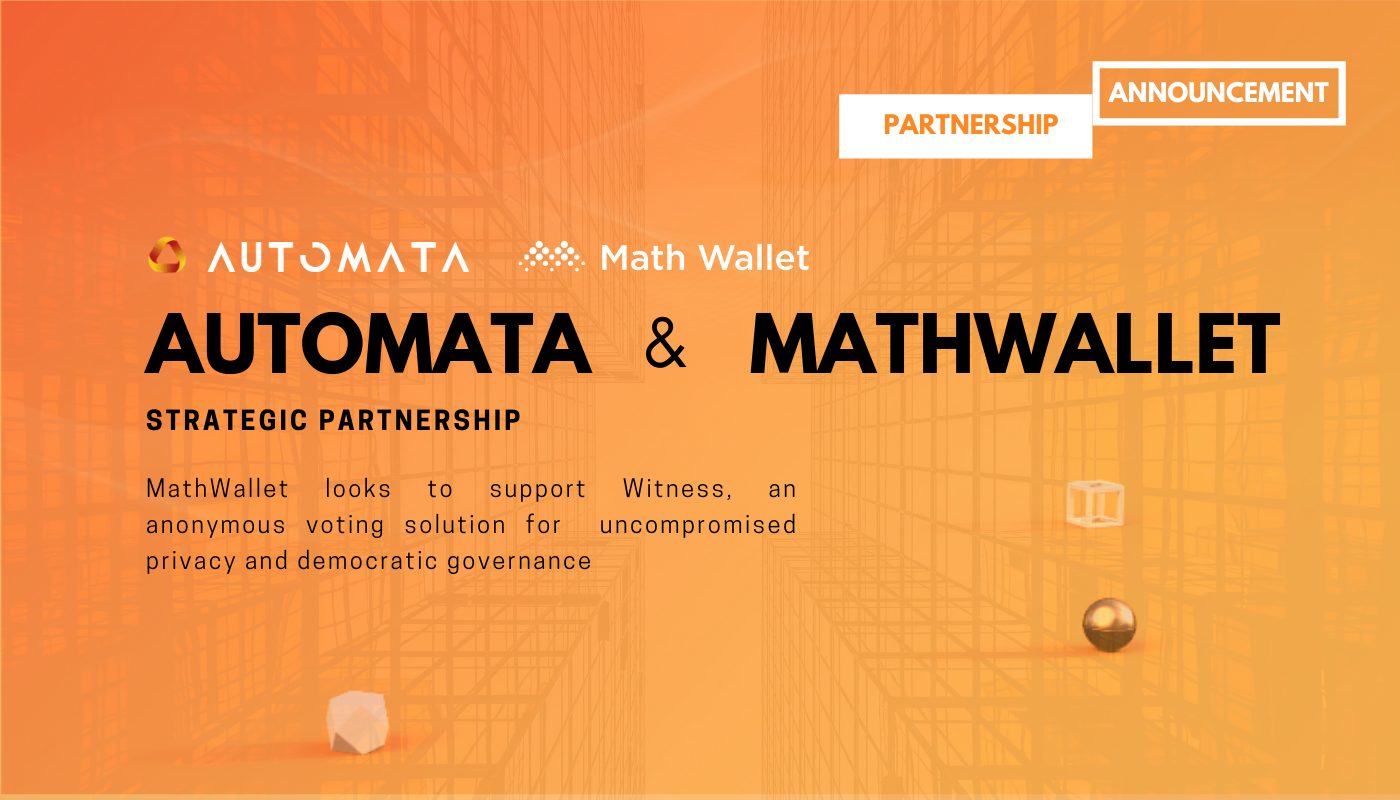 The partnership with Automata Network will empower MathWallet to provide privacy-protection operations to our wallet users, which is an important feature for the next-generation crypto wallet.
About Automata Network
Automata Network is a decentralized service protocol that provides middleware-like traceless privacy services for dApps on Ethereum and Polkadot to achieve privacy, high assurance and frictionless computation.
About Math Wallet
MathWallet is a multi-platform universal crypto wallet that enables token storage of 60+ chains including BTC, ETH, Polkadot, Filecoin, EOS, Solana, BinanceChain, and Cosmos. The project supports cross-chain token exchange, multi-chain dApp storage and operates nodes for POS chains.
📰 INFO