Boson Protocol Token $BOSON is now listed on Bitfinex Exchange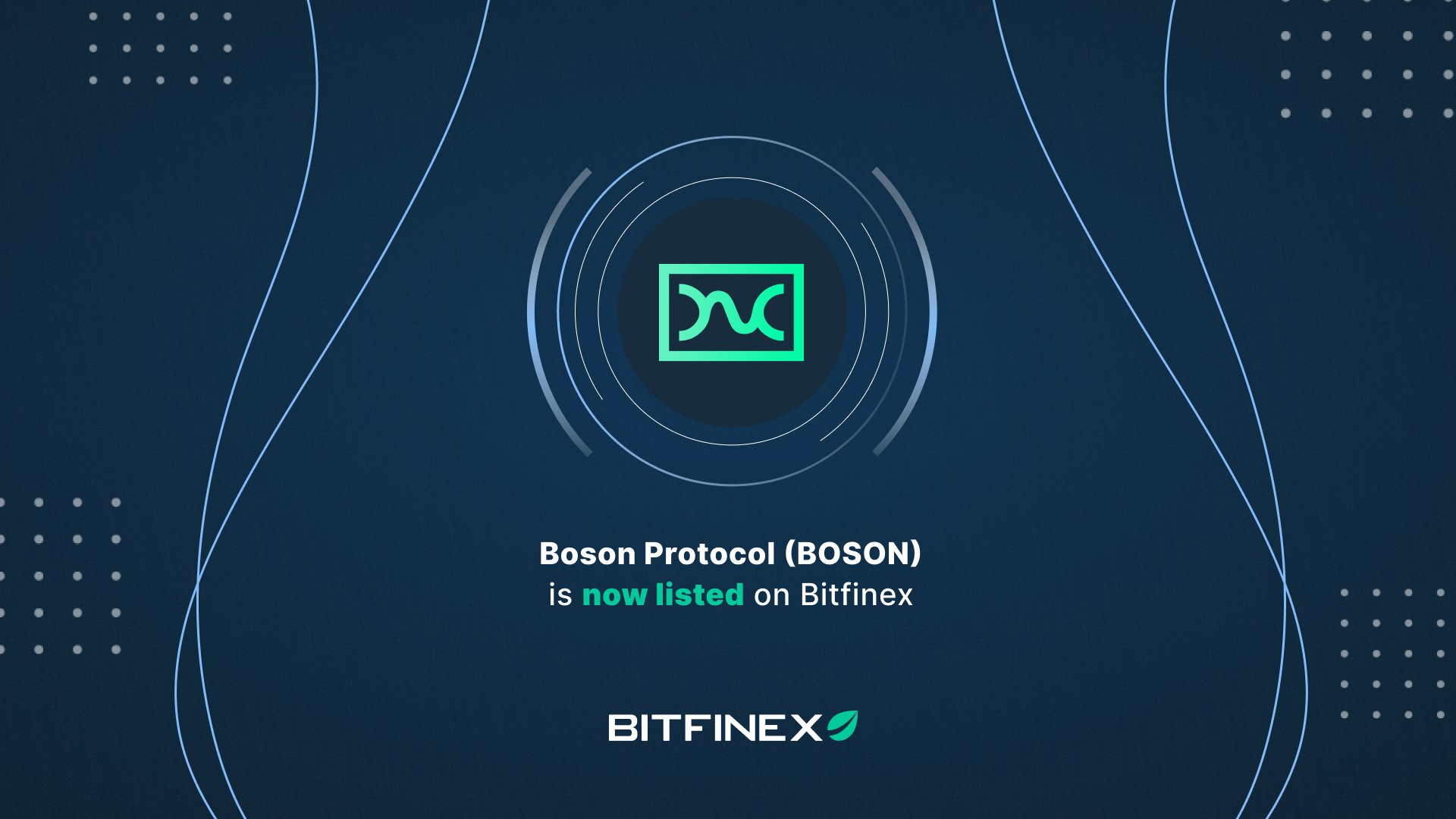 What is Boson?
Boson is Automate digital to physical redemptions with minimized arbitration, using NFTs encoded with game theory.
Trading and withdrawals for Boson Token are now available, below are the available trading pairs.
Trading Pairs:
US Dollars (BOSON/USD)
Tether tokens (BOSON/USDt).