HARD and USDX are now listed on BiKiEnglish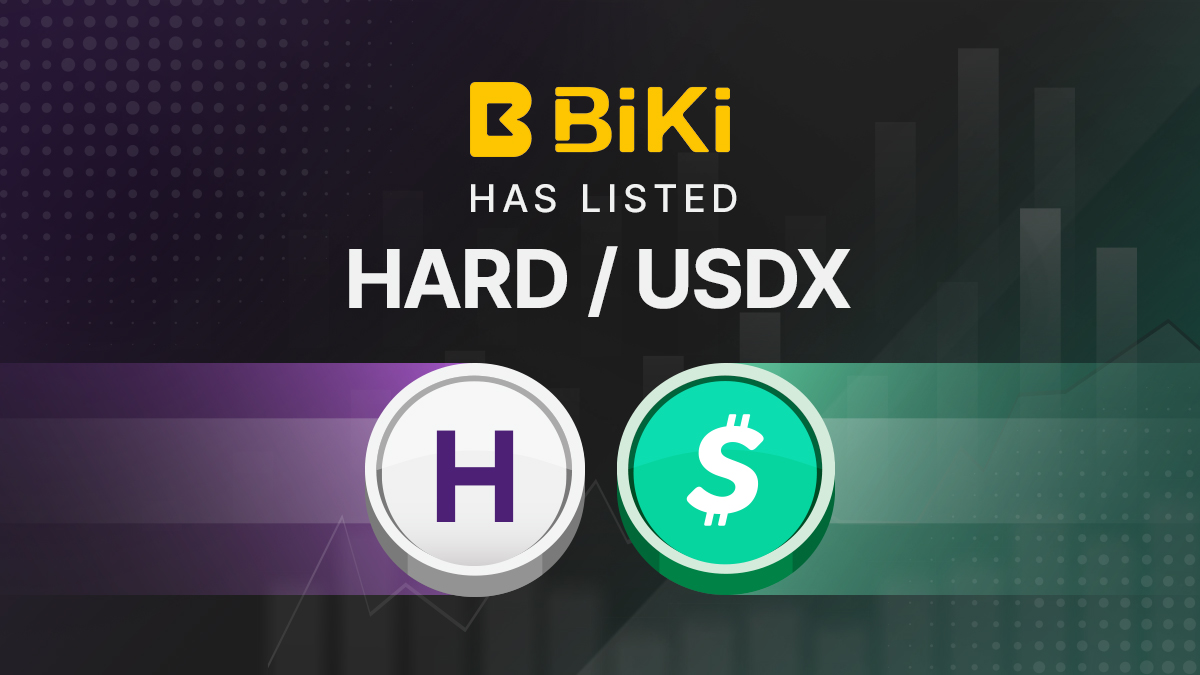 What is HARD Protocol (HARD)?
HARD Protocol is a cross-chain money market for digital assets that aims to provide the ability to lend, borrow, and earn with a wide variety of assets including BTC, XRP, BNB, BUSD, KAVA, USDX, and others.
The platform is built on the interoperable Kava blockchain that provides cross-chain bridges, Chainlink oracles, security from the Tendermint consensus mechanism, and other infrastructure designed as a foundation for DeFi applications and services.
🌾 The trading pair:
HARD/USDT
USDX/USDT
📰 INFO
https://m.biki.cc/trade/HARD_USDT
https://m.biki.cc/trade/USDX_USDT