KTN is now listed on Gate.io Exchange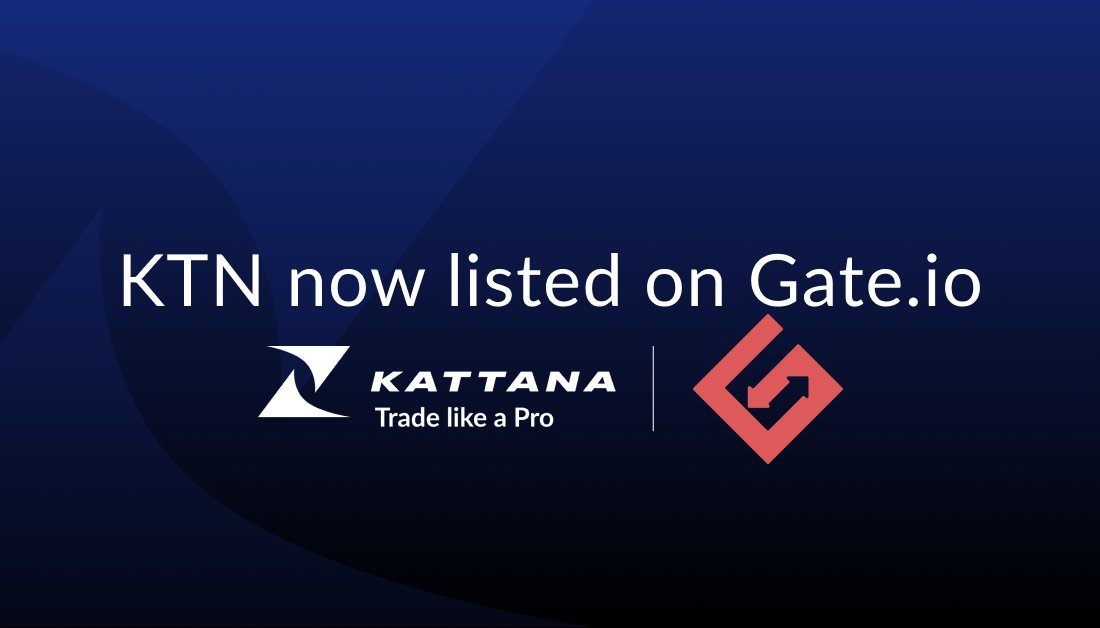 You can now trade Kattann (KTN) in with the following pairs:
Tether Tokens: KTN/USDT
Ethereum: KTN/ETH
KTN trading will be enabled on
⏰ Time: Apr. 10, 2021 5:00 UTC
About Kattana
Kattana started in CeFi; where it has been running under the radar, providing top-grade tools that assisted traders in their trading journey. As the crypto market does not stand still and as new players have joined the ranks of established DEX traders, we saw an amazing opportunity to bring our CeFi savoir-faire to the DeFi market with pro-level graphs and tools to let anyone trade DeFi like a pro. The Kattana terminal allows users to trade in real-time via over 40 DEXs with advanced order types and high-quality charts, and enjoy many other tools previously not even heard of in DeFi.