SuperFarm Announced Strategic Partnership with Paid Network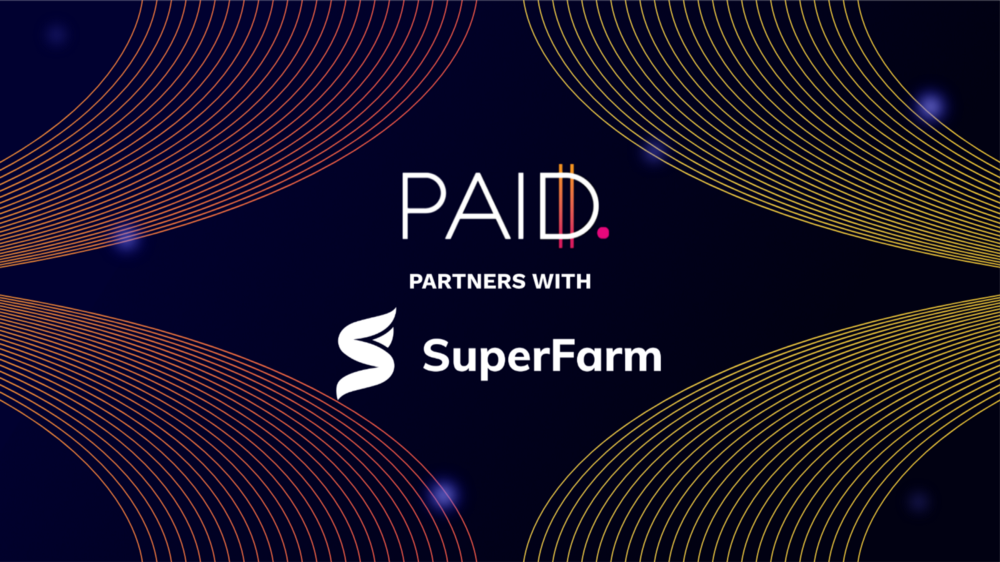 Super Farm introduced SUPER PAID in partnership with Paid Network to engage in co-IDOs for the most promising projects coming to the crypto space.
co-IDO is a collaborative effort between two launchpad projects designed to give exclusive access to some of the world's most promising blockchain projects before they launch.
How to Participate
The co-IDO will have three pools which community member will be able to access simply by holding PAID, SUPER or both tokens.
Pool 1 will be exclusively for PAID holders
Pool 2 will be exclusively for SUPER holders
Pool 3 will require users to hold both PAID and SUPER tokens
About SuperFarm
SuperFarm is a cross-chain DeFi protocol designed to bring utility to any token by turning it into a NFT farm with no code required.
About Paid Network
PAID Network seeks to redefine the current business contract, litigation, and settlement processes by providing a simple, attorney-free, and cost-friendly DApp for users and businesses.
➡️Source:
https://medium.com/superfarm/introducing-super-paid-ultra-launchpad-ed520585d220