AlturaNFT has rebranded To Altura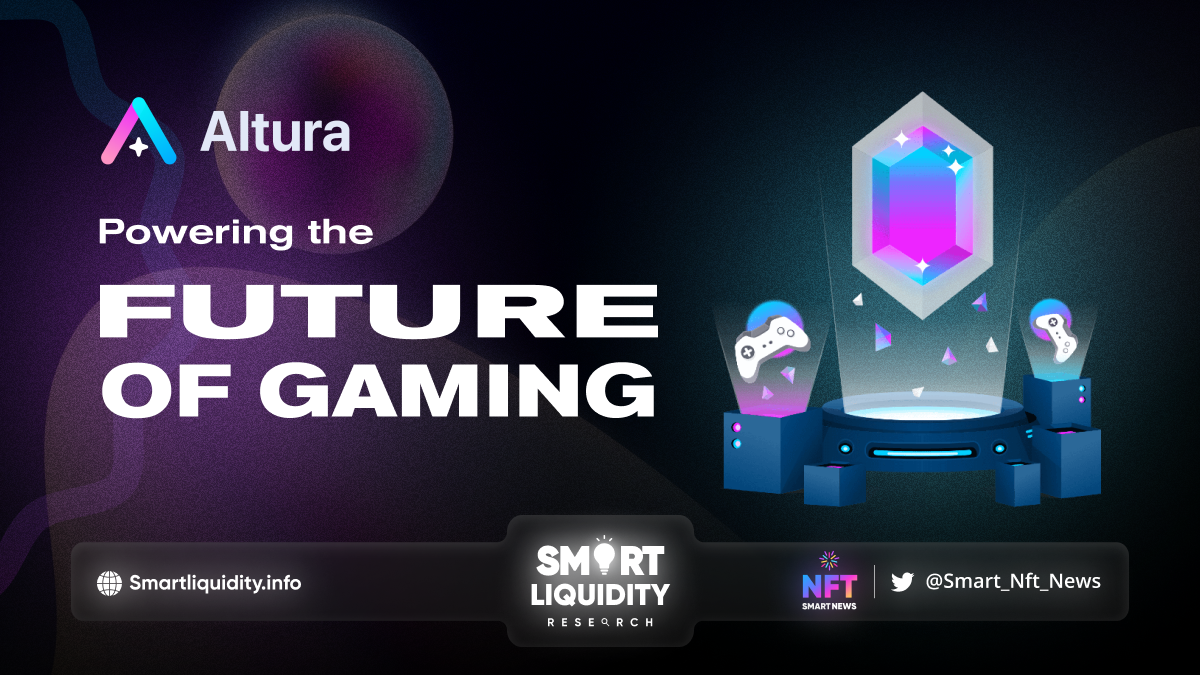 AlturaNFT has rebranded to Altura, effective from 5th November 2022. The rebranding of the Altura project is necessary to properly identify the goals of Altura and to define the user base and market segment we are capturing. 
Altura is not a dedicated NFT project, NFTs are only one piece of the larger picture – so the team has decided on Altura as the new name of the project.  Furthermore, Altura aims to simplify the integration of web3 blockchain services for game developers and provide real-world value to the players – Altura is a logical fit and necessary change that more easily identifies the project's mission.  

Altura's mission
To provide the infrastructure for the decentralized future of gaming

To give game developers the tools to integrate their games into the web3 future

Provide real-world value to their players for in-game experience
Anyway, let's find out what is Altura and how this platform works. We will dive deep into what this platform can offer to the community of gamers, NFT collectors, and enthusiasts.
What is Altura
Altura makes it possible for game developers to utilize the power of blockchain-backed assets without the need for any web3 knowledge. In addition, Altura provides the tools, support, and infrastructure for game developers to seamlessly integrate web3 technology into their video games and applications.
Furthermore, Altura also aims to be an all-in-one solution for game developers to kickstart their web3 games. Aside from providing the tools to integrate blockchain-backed assets and a digital asset marketplace, Altura will provide a means of funding, launching, and getting exposure for web3 games.
What Does Altura Have To Offer?
Simple Integration
Using APIs and SDKs, game developers can harness the power of blockchain technology without any complex web3 code
Multi-Chain


Altura supports the most popular EVM blockchains (ETH, BSC, MATIC), posing no limitations to developers

Launchpad


Altura provides a launchpad and initial exposure to kickstart web3 games.

NFT Marketplace
With cross-chain support, a stunning UI, and plenty of features, Altura's NFT marketplace is the best gaming marketplace in crypto
Smart NFTs
Smart NFTs are NFTs that can be updated via Altura's APIs or SDKs for free and instantly.
Smart NFTs are the face of Altura's brand. Smart NFTs are NFTs that dynamically change to reflect a wide variety of conditions including time-based conditions, function-call-based conditions, and many others which create a new way to experience NFTs. Furthermore, NFTs can seamlessly change with events in real-time creating unique value for players previously unseen in the NFT gaming space.
Cross-Chain Gaming NFT Marketplace
Altura's NFT Marketplace was known as the Genuine Marketplace to Filter Noise. The Altura Marketplace allows users to filter through independent developers. Users have an option to view only NFTs created by verified game developers. Game developers will be verified through a manual verification system conducted by the Altura team. Verified games' items will be separated from the masses to provide a noise-free marketplace for legitimate projects.
Powerful APIs & SDKs
Altura's feature-packed developer tools and clear documentation make integrating blockchain-backed assets into your projects seamless and straightforward.
ALTURA MILESTONES AND ACHIEVEMENTS
The platform gained over 40,000 total marketplace users;
It has achieved more than $3M in NFT trading volume;
Onboarded 34 games;
Garnered 17 games with a collection on Altura's Marketplace.
So far Altura has 68,400 token holders, and $5.25M total token staked. Its total gaming revenue reaches $175.8B, while its total in-game revenue is 52.8B. Altura market is now worth $2.1B with a 4% cut.
MAIN REASON WHY CHOOSE TO USE ALTURA
EASY TO USE

— Integrations with Altura are completed in minutes.

MULTI-CHAIN

— Altura does not have a single blockchain restriction.

ECOSYSTEM

— Altura has built a flourishing NFT Marketplace, a thriving community of Web3 gamers, and a launchpad to help kickstart Web3 games.
Altura Token Functionality
The Altura token is the native currency of the Altura digital-asset marketplace. The $ALU token is used to buy and sell NFTs on the market. Additionally, game developers will receive the item transaction commissions in Altura. The currency used to pay transaction fees on the Altura marketplace is still unknown.
$ALU TOKENOMICS
Name: Altura
Symbol: $ALU
Type: BEP20
Chain: BNB Chain
Supply: 1,000,000,000
Purpose: Market transactions, governance
TOKEN DISTRIBUTION
10% Team
10% Marketing
15% Operation & dev
10% Reserve & Advisory
30% IDO
10% Private sale
15% Liquidity
What else can Altura NFT offer to its people?
NFT games are booming day by and Altura is cooking up with something that their users will be going to enjoy.
PRESENTING THE ALTURA ROADMAP
2ND QUARTER 2022
Launch Marketplace V2
To launch API V2
Launching JavaScript SDK
Gaming NFT Launchpad
Launch Ethereum support
Onboard 5+ games to use Altura
3RD QUARTER 2022
Launch Unity SDK
Onboard 5+ games to use Altura
Expand team size to 20+ people
Onboard VCs & strategic advisors
4TH QUARTER 2022
Launch Solana compatibility
Onboard 5+ games to use Altura
Launch unreal SDK
Launch external NFT collection support
Altura's Revenue Model
Altura only makes money from the Altura marketplace. NFTs created through Altura do
not provide them with any form of revenue unless they are transacted in its marketplace. platforms. Moreover, every time an NFT is transacted on the Altura marketplace, they will take a small fee from the payment.
Additionally, game developers will also take their cut when an item is transacted on the
Altura marketplace. A system for preventing third-party marketplaces from opening is
currently not in place, but they actively think of and work on a solution to this problem.
Benefits for Game Developers
Game developers can make money from their NFT in three ways. They can sell their in-game items. They can sell loot boxes, which may have an infinite supply, and provide a way for in-game items to enter the marketplace without the game developers directly.
PRESENTING THE EVOLUTION OF ALTURA
Every week between September 17 and the end of October, Altura will be announcing a new launch or update to the Altura ecosystem.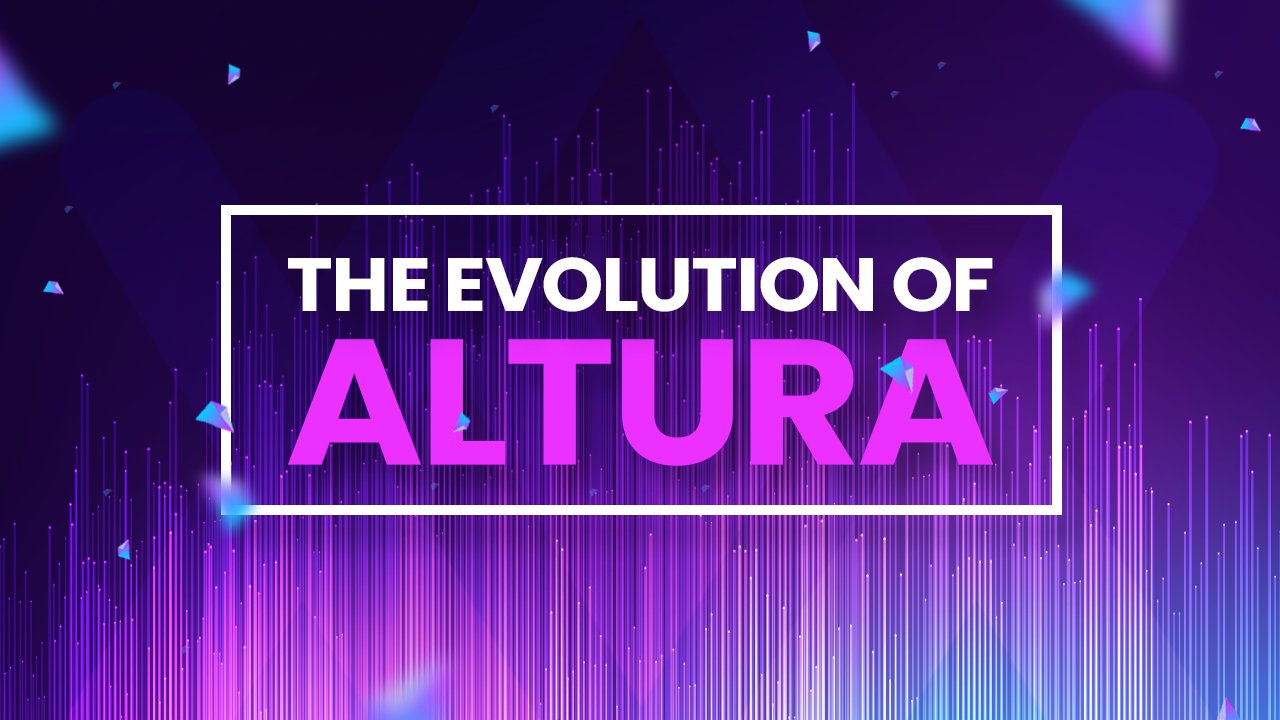 Altura has allocated $10,000 in $ALU to give to twenty different Alturians! Users will only be eligible to hop in and win if they can perform the following task.
Retweet weekly announcements

A comment like and tag 3 friends

Follow Altura on all socials
Altura is incredibly excited to share what they are building to evolve, and they are equally excited to involve their community in this process.
Introducing Altura Unity SDK
The release of Altura's Unity SDK means that Unity developers can now take advantage of Altura's powerful infrastructure and Smart NFT technology natively within Unity.
Unity is the most popular gaming engine among developers, contributing 50% to the gaming engine market share. Additionally, Unity stated that in 2021 the number of games made using their engine increased by 91%, and the number of new creators increased by 31%.
With such an active developer community, Altura is excited to empower these developers with the tools necessary to develop games for the decentralized world! With Altura's Unity SDK, developers can easily leverage web3 technology and integrate blockchain-backed assets in their games with just a few lines of C# code.
Altura's Unity SDK features include reading a user's NFTs, transferring NFTs, updating NFTs, and seamlessly generating a secure web3 wallet for users that are unfamiliar with the complexities of crypto.
What Features are Included at launch in the Altura Unity SDK?
In the initial release of Altura's SDK, we'll release all the core functionality necessary to plug into Altura's ecosystem and fully integrate and manage NFTs in-game.
Starting today, using the Altura Unity SDK, you'll be able to:
Fetch users, NFTs, and collections
Fetch an NFT's metadata, holders, history, and more
Use Altura Guard to authenticate a user in any environment
Update NFTs properties using Smart NFT technology
Switch between different states (images) of an NFT using Smart NFT technology
Transfer NFTs
Mint NFTs
Generate and read a user's local Web3 wallet
Additionally, Altura built a UI editor to allow interaction with Altura's system using the Unity UI.
STAY IN THE LOOP WITH ALTURA
Website | Twitter | Pitch Deck | JS SDK – Technical Documentation | Tiktok
Instagram | Reddit | Telegram | Discord