MathWallet launches strategic partnership with BlockCreateArt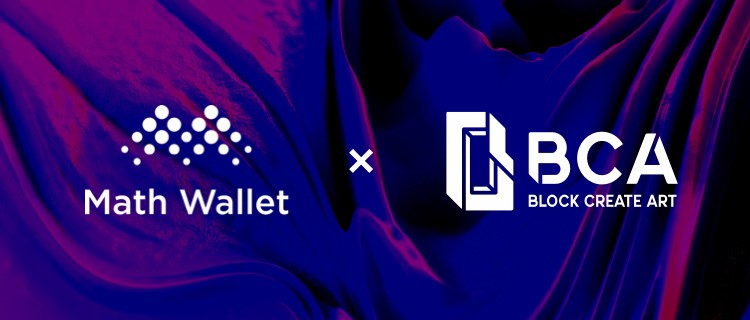 MathWallet will help improve the NFT infrastructure and provide support for NFT crypto art in their multi-chain ecosystem!
What does BCAEX do?
BCA (BlockCreateArt) is the world's first decentralized art-tech platform that integrates the creation, trading, collection, and culture &education outputs of crypto art. BCA aims to create a crypto ecosystem in which
empowered is to everyone participate.
About MathWallet
Math Wallet is a multi-platform (mobile/desktop/hardware) universal crypto wallet. Math Wallet enables storage of 50+ blockchains and 3000+ tokens. Math Wallet is the ONLY extension wallet that support multi-chain dApps. FEATURES – Generate Wallets completely client side.