Inspired by the classic gameplays of Digimon and Summoner War: Lost Centuria, this real-time strategy RPG aims to create an NFT game that is not only rewarding for their players, but also creating a lasting value to dedicated users.
Waking up in the Mooniverse
The story starts with you, an adventurer who wakes up in the Mooniverse, a mysterious land full of pig-like Moo Monsters. It's time to get up and face the dangers that await you in the new and wild world. Gather your supplies, form alliances, and train Moo monsters to become the ultimate Moo master!
Gather your Team
Build your team and embark on an adventure like no other! Collaborate to fight against other teams, and overcome obstacles to earn monetary rewards while playing. Explore the 8 continents, and earn $GPC (Golden Piggy Coin) to upgrade your team, purchase in-game items, and participate in exclusive platform activities.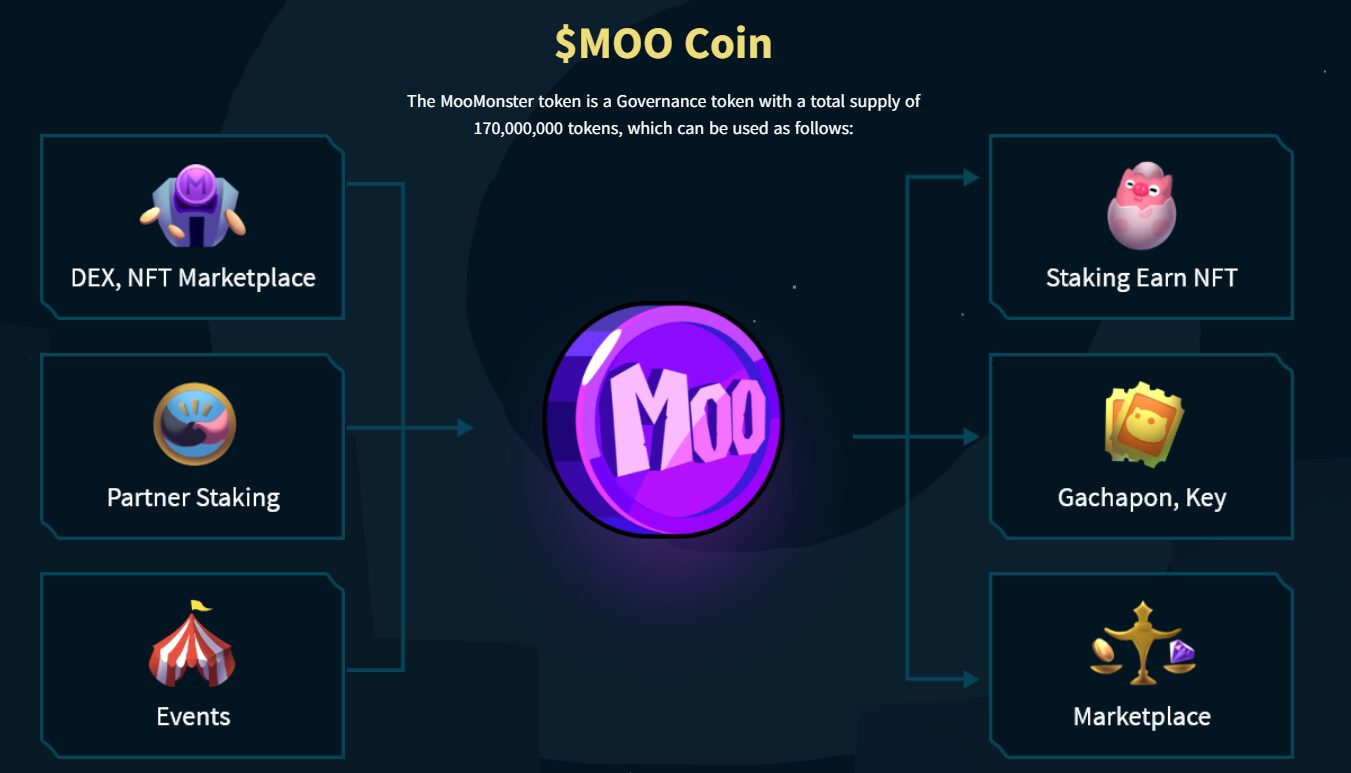 Putting the Community
Using a dual-token system, the Mooniverse puts the community first — providing users the opportunity to make decisions within the platform, and maintain voting rights through the $MOON token. By putting the community first, Moo Monster cultivates a platform that encourages NFT asset ownership, and community involvement!
Watch the game teaser here:
Stake, battle, and quest your way to becoming the Moo Monster! The game will be available on mobile devices soon.
About Exnetwork Capital
Exnetwork is Philippines' #1 crypto fund with strong ties to every major geographical crypto community in the world. It's exceptional network include several DAOs, telegram communities, a leading validator, incubator, idea labs, gaming guilds and growth agency.
📰 INFO 
https://medium.com/exnetwork/exnetwork-jumps-into-an-adventure-with-moo-monster-2a225c11a77