Kamp Kilmer Launches God Panel NFT Project Supported by Galaxis and Chainlink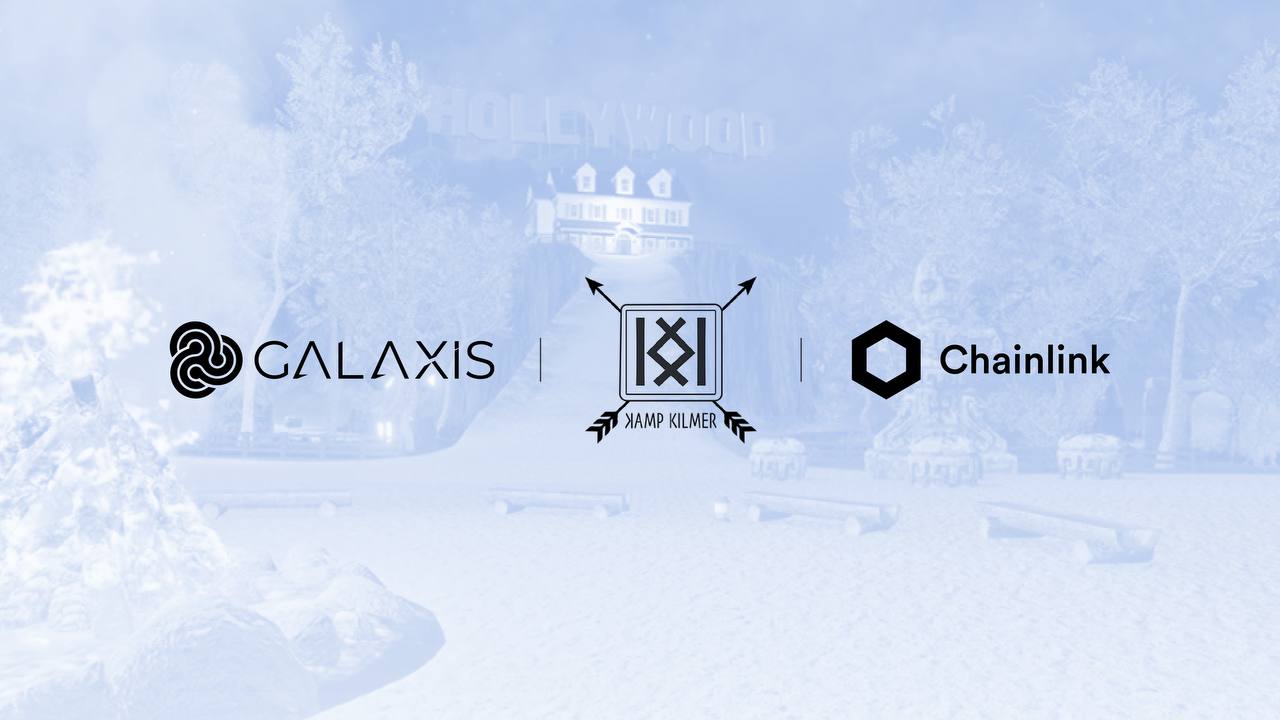 Kamp Kilmer announce the launch of the initial God Panels genesis NFT collection powered by Chainlink Verifiable Random Function (VRF), artists and collectors will be able to create continuously evolving artworks thanks to the Galaxis Art Engine. This is all part of actor and artist Val Kilmer's vision for Kamp Kilmer, a fun, sacred, metaverse space where artists, musicians, collectors, and friends gather to celebrate creativity and make an artistic impact that survives well beyond our lifetimes.
The God Panels NFT Collection will expand on this concept, first by launching foundational genesis God Panel pieces created by Val Kilmer, and then inviting other artists and collectors to expand on them to create continuously evolving artworks that will survive well into the future.
Key info:
Presale: April 15, 9am EDT – April 21, 9am EDT
Public sale: April 21, 9am EDT – April 28th, 9am EDT
Cost: .088 ETH in the presale and 0.1 ETH in the public sale
Limit: Maximum of 5 tokens per wallet
Reveal: April 30, 9am EST
Unique Living NFTs Powered by Chainlink
Given that the NFTs minted as part of the genesis collection will be foundational to the God Panel project in perpetuity, it's critical that they're minted in a provably fair and tamper-proof manner. With this in mind, Chainlink VRF will be used to help ensure each God Panel NFT is minted in a provably fair manner.
Galaxis is using Chainlink VRF to help randomly assign God Panel images to the token IDs that were minted during the sale. Chainlink VRF enables verifiably fair on-chain randomness that cannot be manipulated, helping ensure that each minter receives a truly random God Panel NFT.
About Chainlink
Chainlink is the industry standard for building, accessing, and selling oracle services needed to power hybrid smart contracts on any blockchain. Chainlink oracle networks provide smart contracts with a way to reliably connect to any external API and leverage secure off-chain computations for enabling feature-rich applications. Chainlink currently secures tens of billions of dollars across DeFi, insurance, gaming, and other major industries, and offers global enterprises and leading data providers a universal gateway to all blockchains.
About Galaxis
Galaxis is an NFT framework that connects real-world utility and the digital space. This framework allows talent, celebrities, and projects to connect with their communities in engaging and unique methods, while simultaneously unlocking new monetization channels.
About Kamp Kilmer
Kamp Kilmer is Val's vision come to life. Produced by Kilmer, Ali Alborzi, and BLKPRL Studios, LLC. Kamp Kilmer is a fun, sacred space premised on collaboration, creativity, and true connection between people. A community of artists, musicians, and art lovers determined to create and evolve an ecosystem of spaces built around the tenets of love and healing.
About BLKPRL Studios
BLKPRL Studios produces curated collections of NFT's created by and in collaboration with renowned artists, celebrities, musicians, charities, and entrepreneurs
➡️Source:
https://blog.ether.cards/kamp-kilmer-launches-god-panel-nft-project-supported-by-galaxis-and-chainlink/