Cronos World Partnership with CheersLand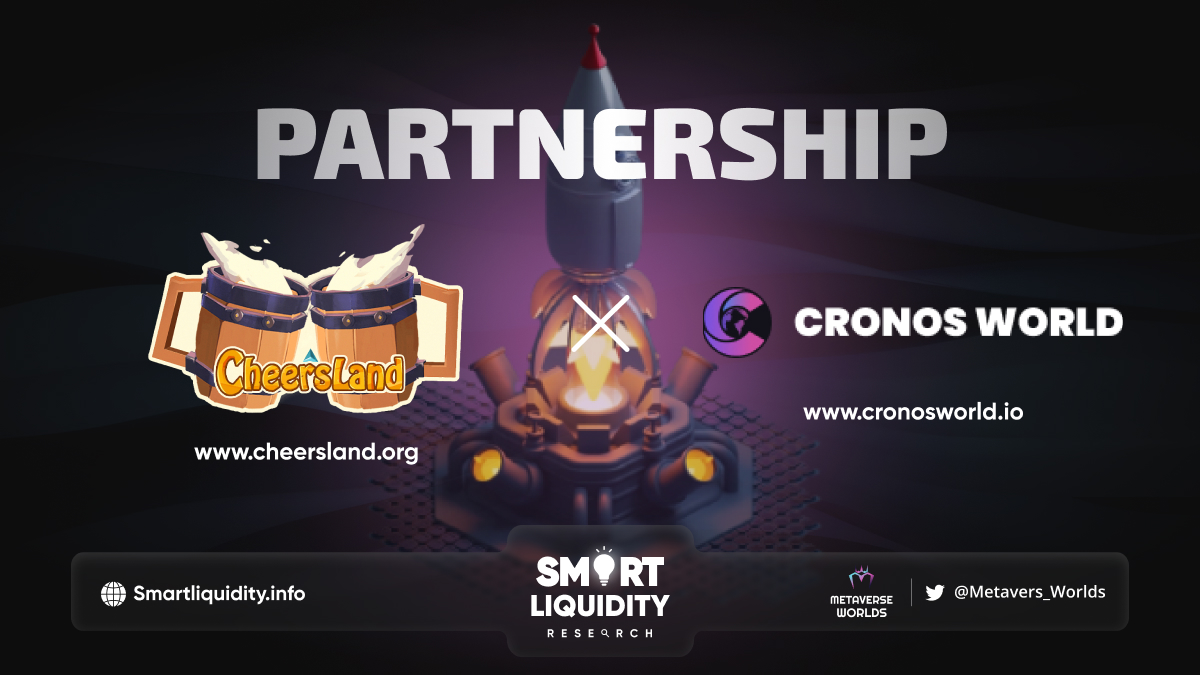 Cronos World has announced a strategic partnership with CheersLand.
With this partnership, CheersLand will provide an end-to-end support network for all new projects that get launched in the Cronos World launchpad. The services include advisory, global marketing, and connection with partners and other industry experts. They will bring an opportunity to earn more for their users with their token by introducing LP farming.
CheersLand, as a GameFi Metaverse Aggregator would help Cronos World get complete support for their future GameFi product.
About CheersLand
CheersLand runs the Game-as-a-Service model, dual-driven in Play to Earn and Build to Earn, with the product portfolio of Gamified Launchpad, Multi-game Universe, Multi-asset Staking Platform and NFT Market, and powered developing of new users by the invitation mechanism, which builds a unique and diversified GameFi ecosystem.
About CronosWorld
CronosWorld is a platform that aims to provide a diverse product portfolio for serving multiple purposes on the Cronos network. It is an "all in one platform for Cronos Ecosystem". The contribution of CronosWorld to the Cronos chain includes an NFT marketplace, a launchpad- an incubator for blockchain projects and a Decentralized exchange (DEX).
SOURCE: https://cronosworld.medium.com/its-pure-bliss-as-cronos-world-announces-cheering-partnership-with-cheersland-56e1077c1038