Ookeenga to launch INO on AceStarter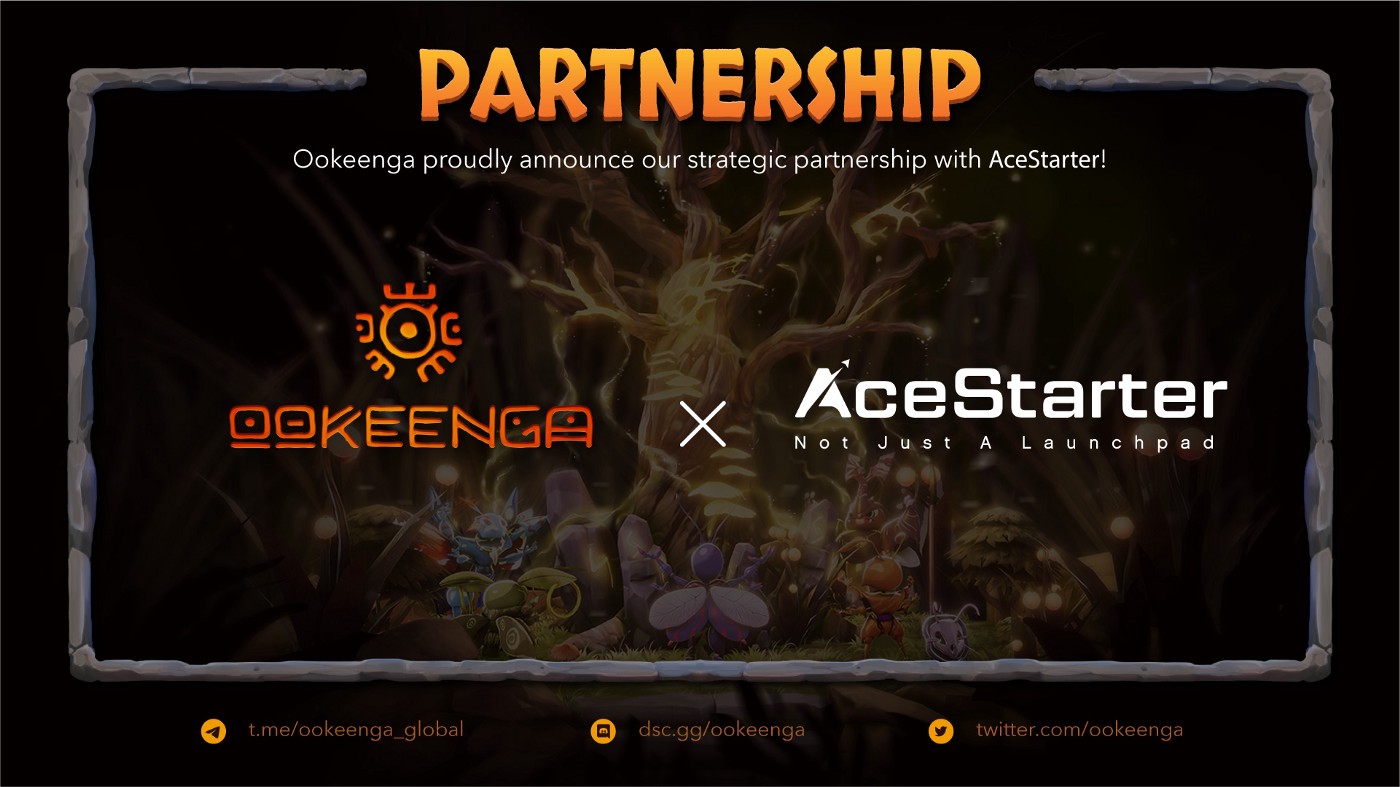 Ookeenga is extremely excited to announce that AceStarter has now become an official launchpad for Ookeenga INO in early May.
AceStarter is the next-generation launchpad that curates and launches world-class crypto projects on a global scale.
Backed by leading companies in the game industry and crypto world: Appota Group — not only a pioneering entertainment ecosystem with 55 million users but also one of the major game publishers in Southeast Asia, LaunchZone — the famous DeFi ecosystem that provides many off-chain services of Binance on the blockchain and goGame — a mobile game publisher backed by gaming giant SEGA and expands over 7 countries around the world.
AceStarter has a huge and active community. With over 100K members on the Telegram community and 112K followers on Twitter, that is obvious evidence of the growth and reputation of AceStarter.
Stickman — the first IDO launch on AceStarter, went on to reach ATH x17 when listing. That makes AceStarter become a very successful debut in cryptocurrency.
Through their proven records, it would be no exaggeration to say that AceStarter is among the best ROI Launchpads with Fairlaunch Model IDO.
Mark your calendar for early May on Acestarter
About AceStarter
AceStarter is the first launchpad to pursue a fair-launch model, which means that tokens are limited and only be vested via the buy/sell force of market demand. They also build all-in-one fundraising methods for crypto projects including IDO, IGO, Private Crowsales, and IMO.
About Ookeenga 
Ookeenga (OKG) is a 3D NFT gaming project which combines blockchain technology with breath-taking graphics, appealing world-building, and addictive gameplay to create a uniquely immersive play-to-earn experience developed by CROS Gamestudio and published by SPORES Network.
SOURCE