Lamas Finance and Edensol Partnership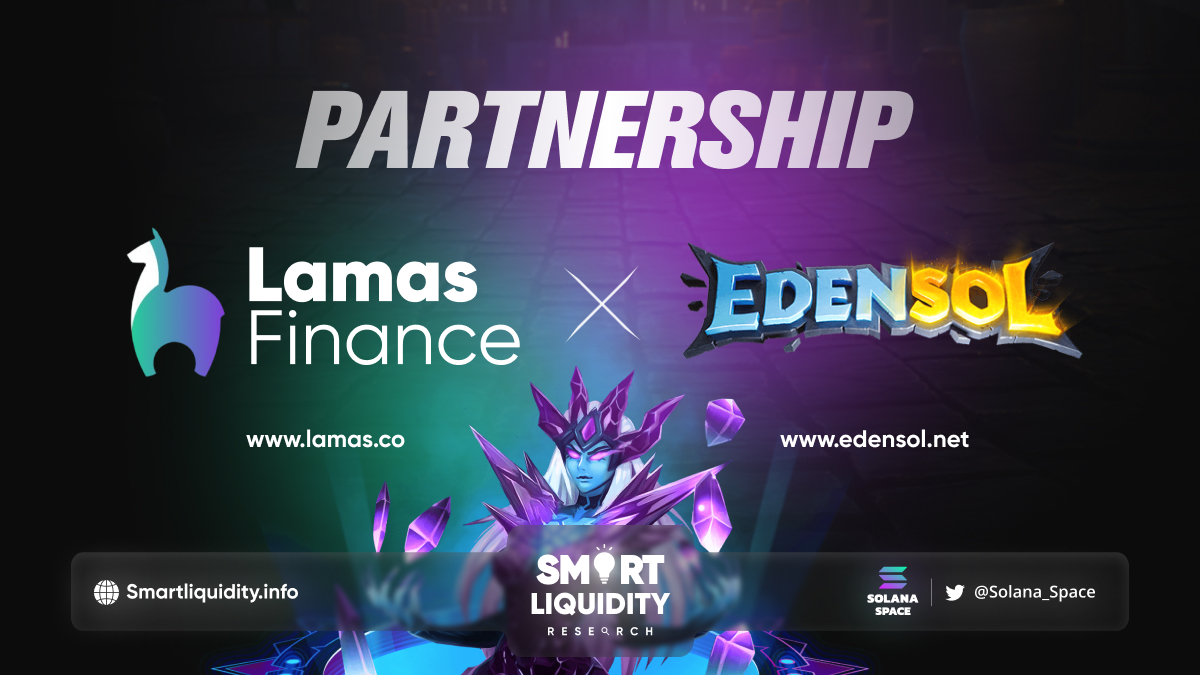 Lamas Finance,a hybrid ecosystem that combines blockchain gaming and DeFi, announced its partnership with Edensol, a Fantasy Gaming Metaverse on the Solana Blockchain!
Edensol is a revolutionary gaming metaverse that combines fun-packed action with the use of groundbreaking NFTs Solana technology. Players can win in-game rewards in NSOL tokens (play-to-earn gaming) and win or purchase in-game tools and characters represented by collectible and rare NFTs, all of which have economic value in the real world.
Edensol combines the best features of games like Path of Exile and Diablo 3 to offer players outstanding play-to-earn features and the most comprehensive array of special gear NFT upgrades.
Players can choose among three unique Hero characters: Warriors, Rangers, and Mages; each comes with unique strengths and weaknesses. Each Hero engages in a fantastic quest to hunt for monsters in story mode or directly challenge other players in one-to-one battles for the ultimate supremacy. Edensol's landscapes, characters, ranking, and storylines make highly engaging and addictive gameplay with a potentially global user base.
How will the two platforms collaborate?
A solid user community built on trust and transparency is core to Lamas Finance's sustainability and growth. The same is true for Edensol. From this common ground, both Lamas Finance and Edensol strongly believe that the partnership and future cross-promotion of the two ecosystems would benefit each community so much more.
About Edensol
Edensol is a fantasy gaming metaverse that combines fun-packed action with P2E features and the use of collectible NFTs on the Solana blockchain.
About Lamas Finance
Lamas Finance is a Gamefi ecosystem with its core mission to provide users with an experience of authentic blockchain games and other Defi essential functions by which they can earn profit and bonuses. Developed on Solana, each of the Lamas Finance games is a genuine Dapp: all computations are performed on the blockchain via smart contracts.
⏩ SOURCE