Arcana Network Partners With Spheron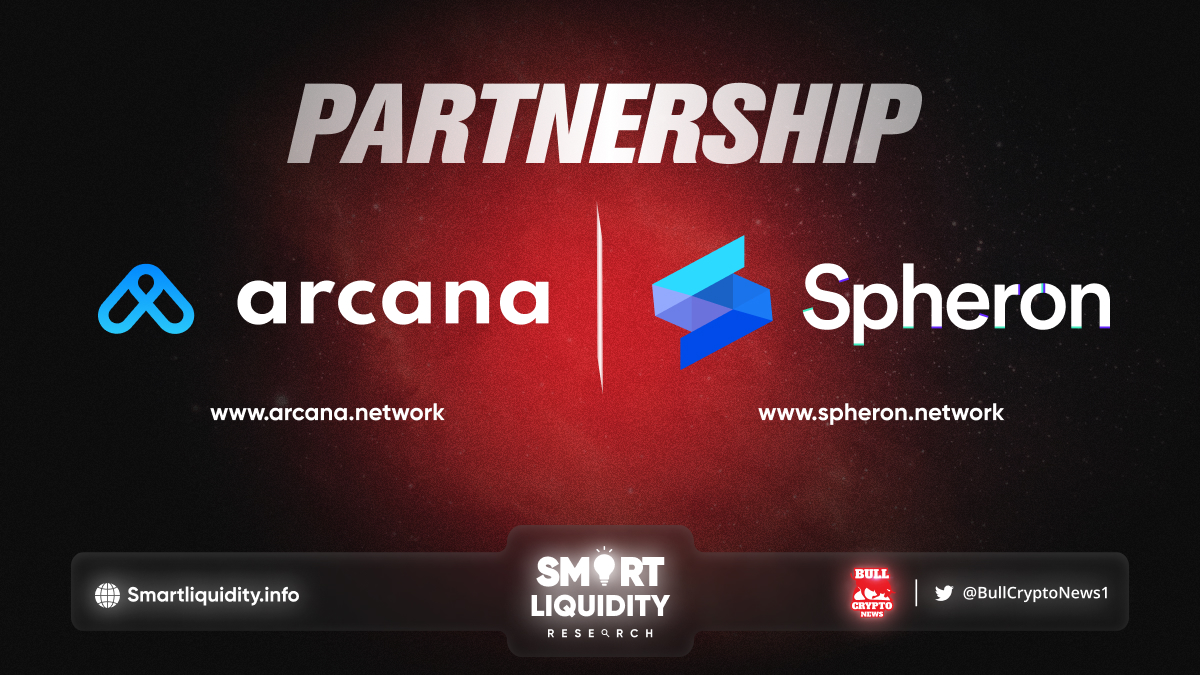 Arcana has announced its partnership with Spheron, a decentralized hosting platform. This partnership will help them offer a truly decentralized and value-added package of services for projects while building a stronger community as a result.
What is Spheron?
Spheron is a blockchain-based, serverless app deployment platform that allows any web app to be hosted on a fully decentralized service. The Spheron protocol's transparent, immutable, and cryptographically valid solutions make the deployment experience simple, secure, and hassle-free.
As a part of their partnership commitment, Spheron will provide Arcana Network's projects with easy decentralized hosting solutions. Arcana, in return, would provide decentralized, blockchain-based storage and their Privacy Stack to Spheron. This strategic collaboration between Arcana and Spheron would provide DApp developers, DeFi projects, and the web3 ecosystem at large with truly decentralized solutions for both hosting and storage.
"Spheron is one of the most easy to use decentralized web hosting platforms with robust integrations, for both web2 and web3 devs. We are excited to help Spheron build privacy into their solution and offer our ecosystem a decentralized hosting solution".

Mayur Relekar, Co-Founder & CEO — Arcana Network
"We're excited about this partnership with Arcana as it will help us progress towards offering completely secure and decentralized data and site hosting solutions".

Prashant Maurya, Co-Founder — Spheron

 
About Spheron
Spheron makes front-end web deployment easy, effective, and efficient through its blockchain-based platform that takes your web app to DSNs (Decentralized Storage Networks). Spheron removes the hurdles of centralization and censorship through blockchain, ensuring that your web app is permanently deployed and experiences 100% uptime throughout its life.
About Arcana Network
Arcana is the Web3 Infra to manage your data layer. Web3 App and wallet developers use Arcana's SDK to authenticate users by generating wallets with Social and Passwordless Auth, Store Encrypted Data, and Manage Access. Built for Ethereum and EVM based chains, with Arcana's privacy stack, developers can build secure and privacy-preserving apps with a seamless user experience.
SOURCE: