LI.FI Integrates With Perpetual Protocol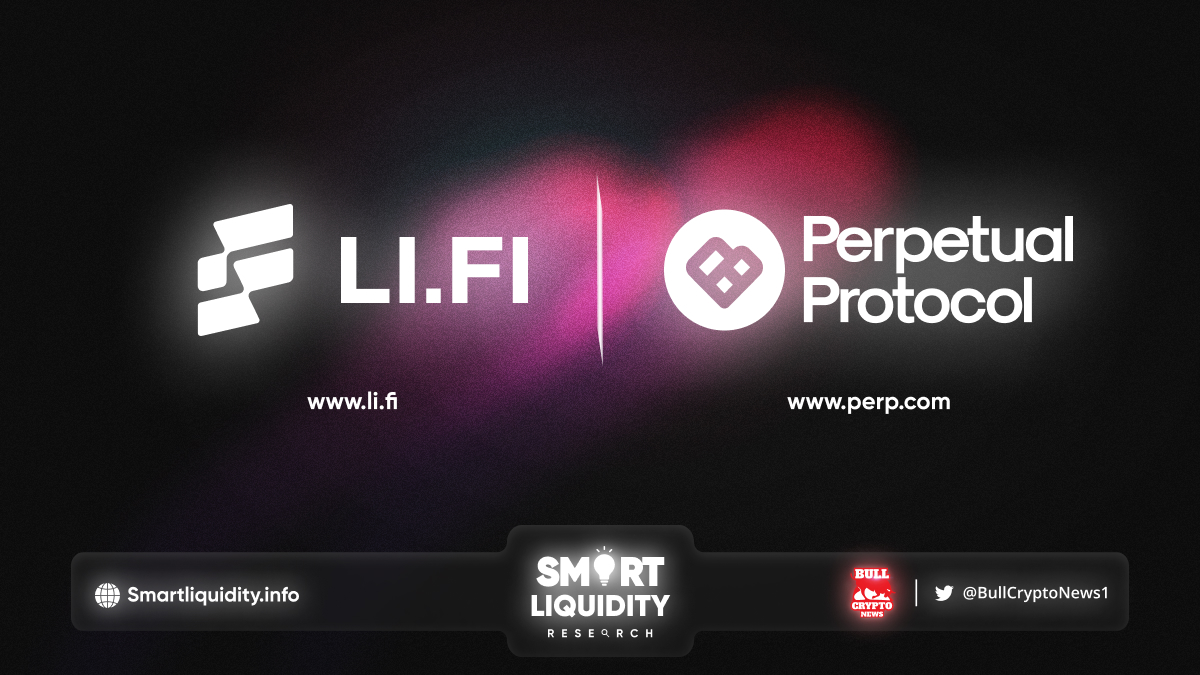 LI.FI is proud to announce its integration with Perpetual Protocol into its dashboard. Now, users can swap their funds from any asset on any chain into USDC or ETH on Optimism which they then can use to engage in derivatives trading for all offered tokens.
Before LI.FI, Perpetual a Protocol users had to go to several bridges and DEXs to bridge their funds to Optimism involving multiple dApps and several transactions. With LI.FI, any new or existing user can directly bridge to USDC or ETH on Optimism in a single transaction, thus improving the overall user experience and onboarding experience of the protocol. This will allow derivative degens and liquidity providers alike, to gain easier access to all possibilities offered by Perp.
LI.FI has partnered with Perpetual Protocol in order to simplify the UX for those who would like to indulge in the world of perpetual contracts. This is a necessary step for the space, as tools such as perpetual contracts have been the leading way for hedging against spot positions in any traditional industry. The more institutions arrive, the more demand there will be for derivatives platforms, as they are far more wary about risk management than your average degen.
LI.FI X Perpetual Protocol
LI.FI delighted to welcome Perpetual Protocol to the LI.FI family, making Perp's multiverse, multichain. They believe that making L2 and sidechain dApps multi-chain is one of the best ways to improve the UX of onboarding new users.
They are also excited to see who will integrate theirr SDK or widget next!
About Perpetual Protocol
Perpetual Protocol, or simply Perp is a protocol that allows users to trade perpetual contracts for a multitude of cryptocurrencies. The project has been running since 2019, having launched its v1 on Gnosis Chain in December 2020, and recently in November of 2021 gave users access to its v2 Curie which is the current version running on Optimism. Users require USDC or ETH/WETH as collateral in order to fund different positions, resulting in either a gain or loss of USDC or ETH, regardless of which token they are offering contracts. Currently, contracts are open for the majority of large-cap tokens, including BTC, ETH, LUNA, SOL, etc.
About LI.FI
LI.FI connects to all the most important bridges to DEXes and DEXes aggregators. As a result, this solution allows complex any-2-any swaps providing both on-chain and cross-chain seamless swaps. LI.FI is the solution which ensures liquidity for swaps.
SOURCE: