Friktion Collaboration with Paradigm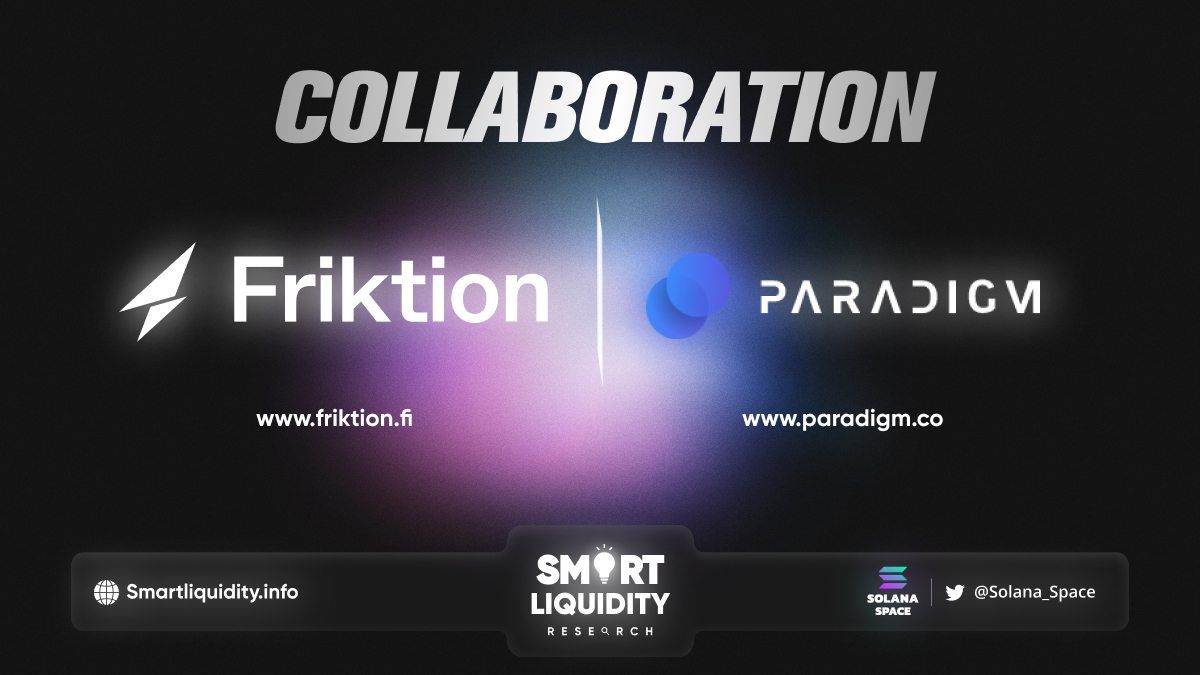 Friktion is thrilled to announce its collaboration with Paradigm, the leading institutional options liquidity network for traders.
Friktion believes that sustainable yields in the long term come from the inherent risk properties of an asset, and they have come to Paradigm, crypto's largest institutional liquidity network, to streamline execution, minimize price slippage and encourage competition from liquidity providers.
Using Paradigm will maximize the yields available on Friction's products for their clients and facilitate market maker participation, given the similar interface to structured product auctions on other chains.
Uddhav Marwaha, CEO Friktion Labs
"Our partnership with Paradigm will further unlock efficient price discovery and execution for Friktion auctions while preserving the non-custodial DeFi guarantees we value. Bringing the largest CeFi options liquidity network to Solana is the first step in our plan to scale liquidity across venues for Friktion. We're proud to be working with Anand and his team who have been building robust options infrastructure since the earliest days of the crypto options markets."
Phase 1
In Phase 1 of this strategic partnership, Paradigm will power Friktion Volt#01 and #02: covered call and collateralized put option auctions, combining crypto's largest institutional liquidity network and automated workflows to streamline and optimize the Volt auction processes.
Phase 2
In Phase 2, Paradigm and Friktion will further improve their collaboration to enhance liquidity and execution of its Volt#04: Basis Yield, which executes delta-neutral strategies to harvest perpetual funding rates. However, they view this as a substantial long-term opportunity as Friktion continues to innovate its product suite. Indeed, Paradigm and its network stand ready to be the single point of access for Friktion Volts to source their more complex liquidity needs.
Anand Gomes, CEO Paradigm
"We are excited to collaborate with the Friktion team as they continue to build out key DeFi primitives in the Solana ecosystem. Friktion has been at the cutting edge of innovation since their launch and we are delighted to help support their incredible pace of product innovation with our best in class liquidity and automated RFQ workflows."
About Paradigm
Paradigm is an institutional liquidity network for crypto derivatives traders and protocols across CeFi and DeFi ecosystems. The firm's mission is to create a platform where traders can trade anything with anyone and settle it anywhere.
About Friktion
Friktion is Solana's leading protocol for risk-managed yield strategies. Friktion's core products, known as Volts, are building blocks of DeFi portfolios that can perform across market cycles.
⏩ SOURCE