Pandora Finance Partners with MetaStarter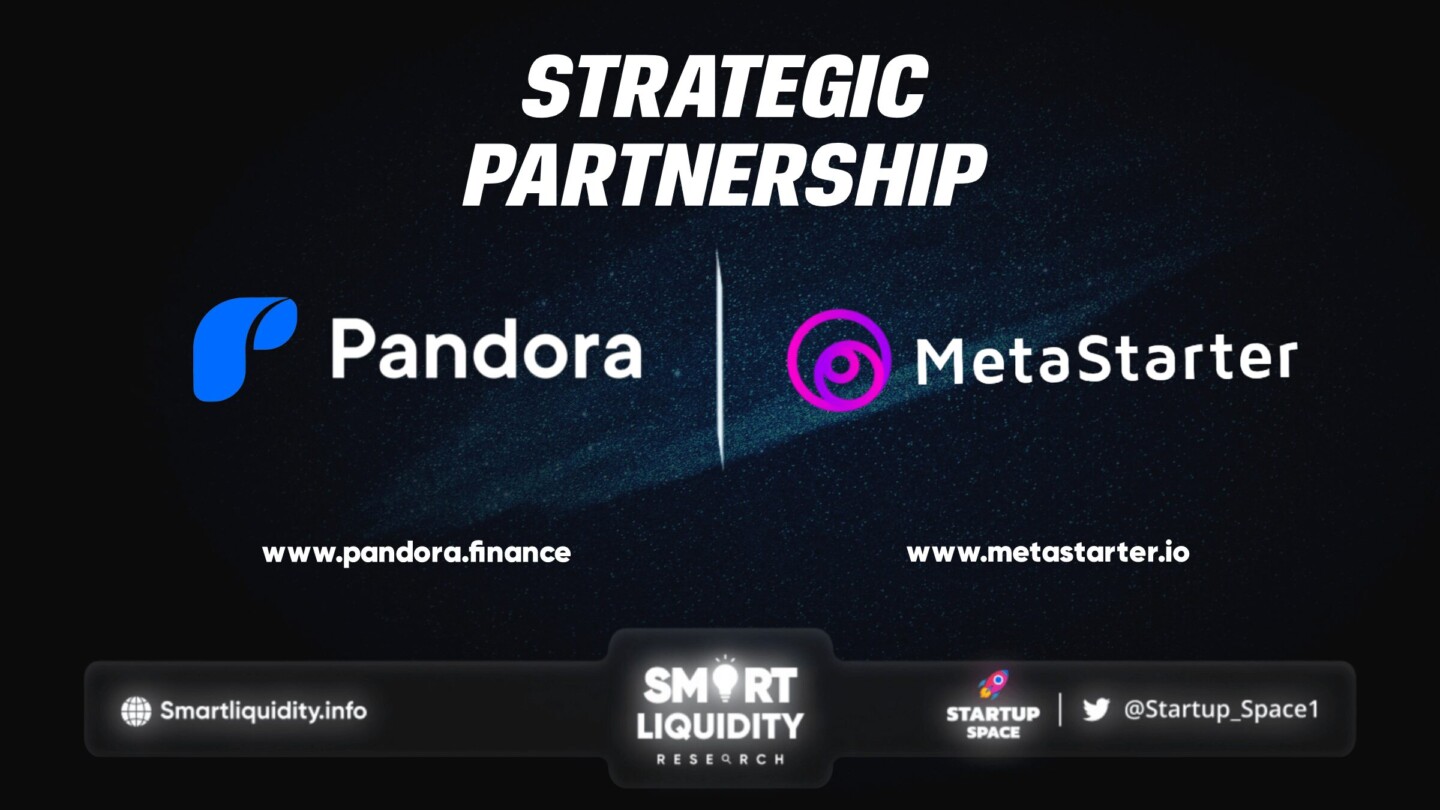 Pandora Finance has strategically partnered with MetaStarter, a future of the Metaverse Economy, where anyone can explore endless revenue-generating opportunities.
By partnering with MetaStarter, they are uncovering the most promising Multiverse environment for all the Metaverse and GameFi fans which will not only allow them to experience this immersive world but will also provide them with the access to explore the multiple opportunities to connect and earn endless revenue through its utility-based digital assets like NFTs.
Metastarter NFT Marketplace Integration on Pandora's Express Protocol Network
Pandora is pleased to share that Metastarter will be creating their ground-breaking NFT Marketplace on Express SDK.
The Multichain Data-Rich functionality of Express SDK will allow Metastarter to customize their NFT Marketplace without the intricacies of smart contracts or blockchain in just a matter of minutes.
With ample features and absolute control they would be able to list, sell, lend, borrow, & auction their utility-based NFTs across the Express Protocol's' Network.
With this association, we both are aiming to enhance the interactivity of blockchain finance and NFTs and will allow the users to utilize the never-ending potential of Web3 by investing in these hottest & reward-reaping projects to firmly generate a handsome sum of value.
Therefore, they are here to assist Metastarter in their journey of Empowering Metaverse Economy by providing them with their own NFT Marketplace integrated into their Express SDK to actively increase users' utility and community engagement within the NFT Ecosystem.
About Metastarter
Metastarter($METAS) opens a whole new world for metaverse visionaries with its leading capabilities in GameFi and Metaverse.
About Pandora Finance
Pandora Finance is building a decentralized ecosystem that focuses on bringing multi-asset classes on Web3 while realizing interoperability and increasing liquidity across the NFT Ecosystem.
SOURCE 
https://medium.com/pandoraprotocol/pandora-finance-x-metastarter-boosting-the-nft-ecosystem-c15946f36491