Metacraft is Launching on Genpad!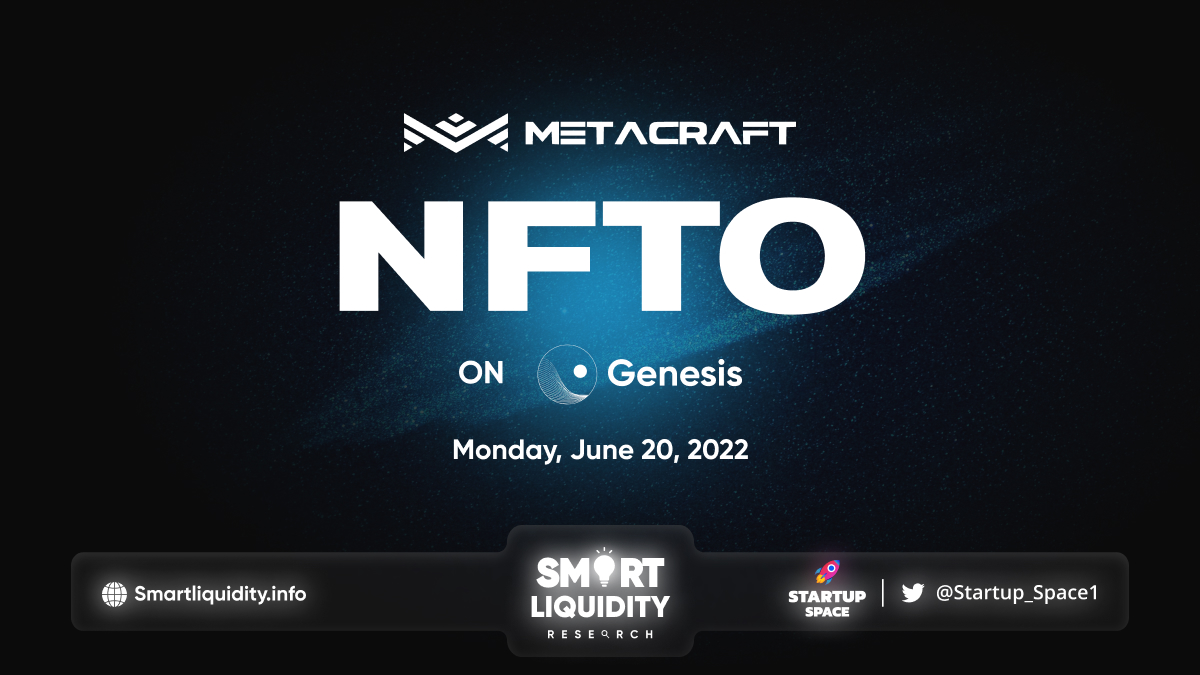 Metacraft – the First-ever Multi-chain NFT dApp-based platform, is set to launch its NFTO on Genpad.
👉Link to the GS Research Report on Metacraft — https://docsend.com/view/ykn3szrx87qui29m
Whitelist Process — Summary & Form Link
Whitelist process is now live for both Access Club members and Open Community. Process will end at 1:00pm UTC on Saturday, 18 June 2022
For Access Clubs
Whitelist forms are available on https://www.app.genshards.com/market (please connect your wallet on BNB Chain)
👉Applications are gamified for Access Club members — you can apply in your Access Club (for higher allocation) or a lower tier Club than yours (for higher odds but lower allocation) [ more on this HERE ]
For Open Community
Some whitelist spots are open to the community — please fill in this form to take part in the whitelist draw
Two types of Whitelists
Note that allocation may be through 2 two types of whitelists — guaranteed & FCFS.
📌 Guaranteed — you will get a 2-hour window once the sale starts (time to be notified by team), with a guaranteed allocation (Some access club allocations and all open community whitelists are guaranteed)
📌 FCFS — you will be able to take part in the sale after this 2-hour window, on an FCFS basis.
📍 IMPORTANT NOTE — GS Token snapshots requirement (For Access Club members) : 2 separate token snapshots will be taken at any point till the launch. You need to have sufficient number of tokens staked in either an Access Pool or Liquidity Pool to be part of a Gen Access Club, during both snapshots. Just holding the tokens in your wallet will NOT make you eligible for an Access Club.
Introducing Metacraft
Metacraft is the world's first NFT Dapp based platform that supports multiple chains and tokens
It can import and export NFTs into games and any metaverse. Additionally it has a very sophisticated AI tool for NFT creation and in particular style transformation
It is different from other platforms as it supports very inexpensive batch minting. It also allows projects to add their own native tokens
Key Token Metrics
About Metacraft
MetaCraft is a running group chain play imitating Rarity. In the future, MetaCraft will fork to create a meta universe game. For example: mapping on public chains such as BSC and ETH, allowing players to play on any chain; introducing social attributes to give each player a unique NFT identity.
About Genesis Shards
Genesis Shards is a decentralized ecosystem powered by Polkadot redefining NFTs as DeFi options, creating a permission-less environment of interchain liquidity for pre-IDO tokens. By wrapping time-locked fungible tokens into NFTs, Genesis Shards is creating a new marketplace for previously illiquid tokens.
SOURCE
https://genesis-shards.medium.com/the-first-ever-multi-chain-nft-dapp-based-platform-metacraft-launches-on-genpad-1ac3542e86f1