Zebec Partnership with OneRing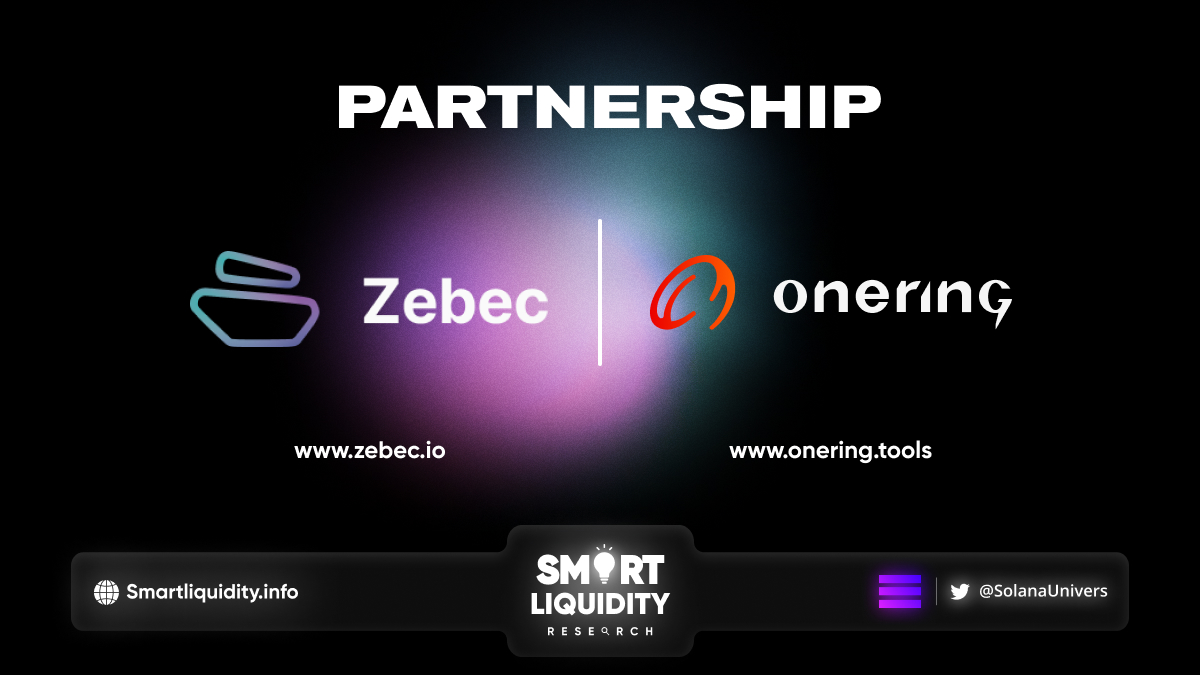 Zebec, a continuous settlement protocol built on Solana,

announced its

partnership with OneRing, 

a m

ulti-chain cross-stable yield optimizer platform.
Partnership HighLights
This partnership of Zebec with OneRing will support them with infrastructure for its treasury management!
OneRing will also be featured on ZAApps: A Fully Functional One-Stop App Store for DeFi Projects on Solana. 
Three major advantages of ZAApps
An all-in-one app is the definition of easiness. Users can save a lot of time without going through many websites.
By building on the Zebec SDK proponent, anyone can upload their app without permission. Thus, it provides accessibility to the major projects and the newest ones.
Just like any app store, users can sort, filter, and search for apps easily in one single place. It saves the hassle of finding the app anywhere else.
Overview of OneRing
One Ring is a new DeFi manager for your stablecoins. Deposit any stablecoin, they will find the best farms available and do the rest; forget about all the struggles.
OneRing Finance Features:
Mint
Stake
Swap
 FAQ
Calculator
1USD Balance
Mode
About OneRing
OneRing is the first multi-chain cross-stable coin yield optimizer in the space. The goal of OneRing is to take away the complexity of DeFi and make things easy for the user.
About Zebec
Zebec is a revolutionary DeFi technology that empowers real-time, frictionless, and continuous streams of payments.