OAZIZ X HDOKI COLLABORATION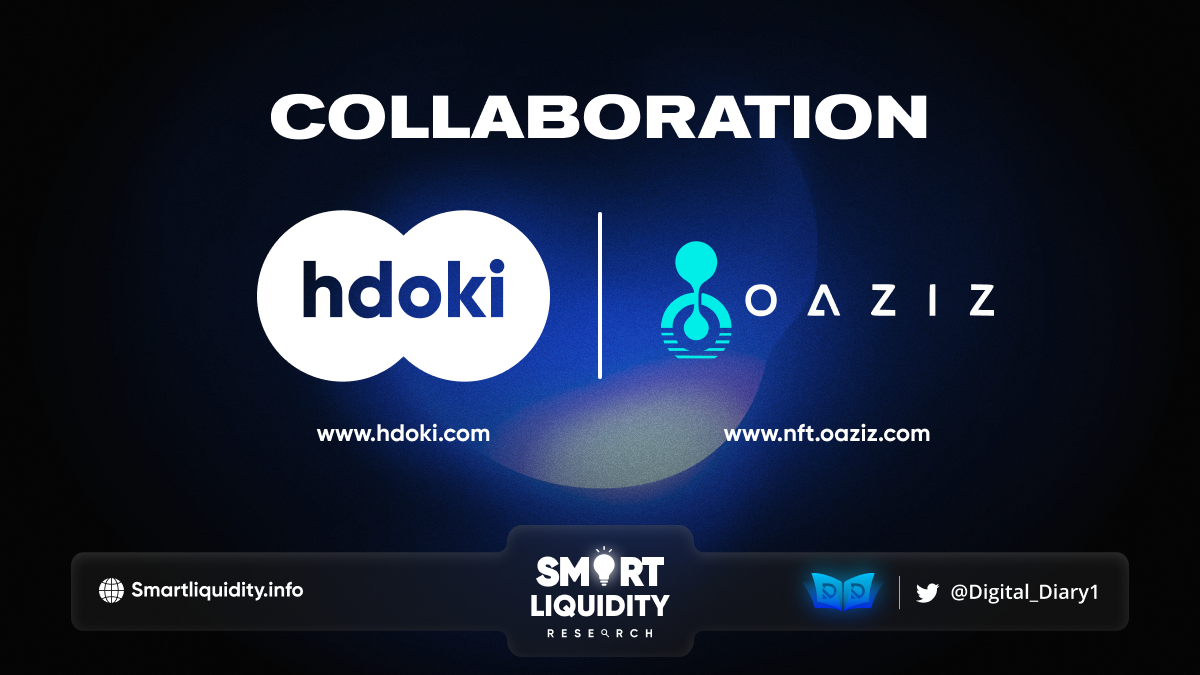 The OAZIZ Ecosystem Team is thrilled to introduce its new partnership with HDOKI, an entertainment ecosystem built on the Solana network.
What is HDOKI?
HDOKI is a cryptocurrency-backed entertainment ecosystem that creates apps, which let you to compete, win, stake, and trade NFTs and OKI Tokens in a multi-product/multi-partner environment. The site allows its users to earn money based on their abilities. The more you participate, the more benefits you can earn, with a full community as your backup in a limitless environment! Users will monetize their time by playing competitive games, tournaments, or watching content to earn $OKI Tokens and collectible NFTs.
What is OAZIZ?
OAZIZ is a multi-chain NFT marketplace that operates on several major blockchains, including SOLANA and ETHEREUM. The UX/UI of the Marketplace is designed to appeal to both newcomers and experienced users. Art images, virtual lands, games, sports cards, souvenirs, and utilities are just a few of the types available. Their in-house team can assist creators with marketing services, which is one of the distinctive elements of the OAZIZ marketplace (MaaS). Artists may now focus on their work while their in-house team handles market exposure. The process of joining the NFT marketplace is straightforward: customers may register manually or connect their digital wallet. Users can then construct their own assets, as well as interact with other collections. The OAZIZ marketplace allows artists to list their work for a fixed price or an auction.
Collaboration Highlights:
Community is essential to the HDOKI project, just as it is for the OAZIZ Ecosystem. It is based on openness and trust. Since OAZIZ and these two projects have similar principles, they also think that their mutual promotion and collaboration will be beneficial to both communities
About HDOKI
HDOKI is an entertainment ecosystem with crypto-backed rewards where you can compete, win, stake, and trade NFTs & OKI Tokens in a multiproduct/multi-partner universe.
HDOKI's goal is to deliver free-to-use games and apps within a profitable ecosystem, empowered by large scale portability. With fast and secured transactions powered by Solana as the crypto computing platform.
HDOKI targets gamers through Play-to-earn games, Parents and kids through Learn-to-earn educational apps, health-conscious people through Move-to-earn apps, and NFT lovers through our NFT Marketplace.
About OAZIZ
OAZIZ is a multi-chain NFT marketplace, build on SOLANA. The Marketplace's UX/UI is intended to appeal to both newcomers and regular users. On their marketplace, buyers and sellers can trade NFTs as tokenized digital and physical items.
SOURCE: MEDIUM