LI.FI Powering Cross-Chain Swaps for Superfluid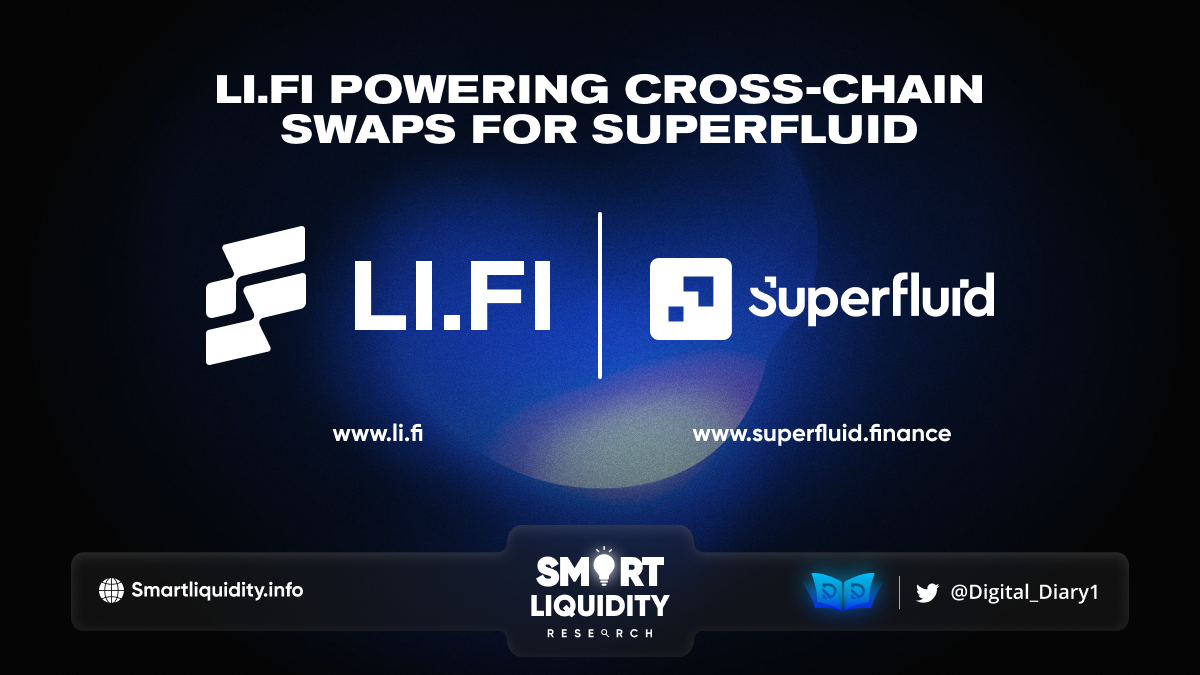 Superfluid is thrilled to announce its partnership with LI.FI. Superfluid users can now turn any token from any LI.FI supported chain into a Super Token.
LI.FI x Superfluid
LI.FI is excited to partner with Superfluid, a leading asset streaming protocol that enables Web3 native subscriptions, salaries, and rewards for DAOs and crypto-native businesses, to expand the scope of its "Super Token" primitive. Going forward, Superfluid users will be able to swap any token from any LI.FI supported chain into a Superfluid Super Token. From there, the tokens can be streamed to a receiver every second, which should greatly improve the cross-chain experience for users in Superfluid's ecosystem.
For now, this upgrade will be implemented on our end, with Superfluid linking to the solution for contract calls. The end-game for this partnership is Superfluid fully integrating this Super Token swap functionality into its upcoming Dashboard v2 upgrade.
Superfluid chose LI.FI as its bridging solution. By partnering with LI.FI, Superfluid can enable swaps into its Super Token primitive from 17+ chains and thousands of tokens. They are excited to have Superfluid join the LI.FI family!
About Superfluid
Superfluid is the leading web3 streaming protocol for handling subscriptions, salaries, rewards, or any other composable stream of value on a per-second basis.
Superfluid Protocol is a composable smart contract framework for EVM-compatible networks that enable users to move digital assets on-chain every second. The core feature of them is "streaming" payments, where money flows from one address to another in real-time based on programmable logic and a singular on-chain transaction.
About LI.FI
LI.FI connects to all the most important bridges to DEXes and DEXes aggregators. As a result, this solution allows complex any-2-any swaps providing both on-chain and cross-chain seamless swaps. LI.FI is the solution which ensures liquidity for swaps.
SOURCE: LI.FI BLOG