Torches Strategic Investment by KuCoin Ventures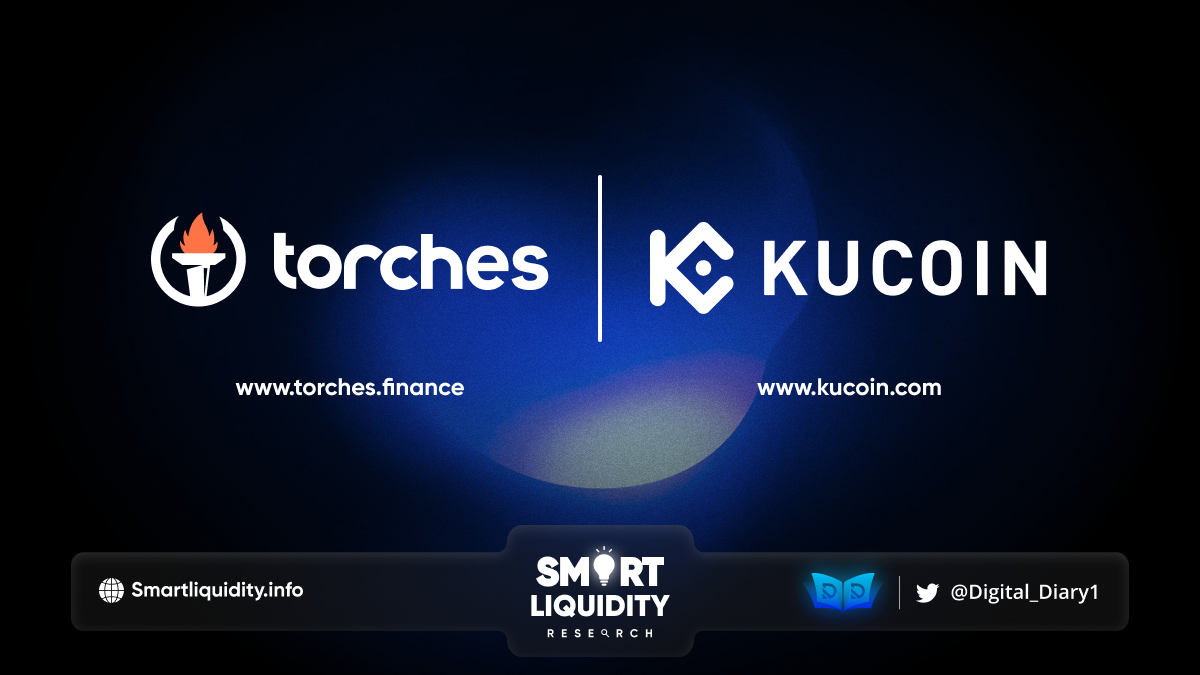 KuCoin Ventures, the leading investment arm of KuCoin Exchange, announced its investment in Torches, a decentralized lending protocol on KCC.
Torches Finance is a KCC-based lending protocol that integrates functions such as lending, leveraged mining, and NFT. So far, Torches Finance has opened deposit and lending services for BTC, ETH, KCS, USDT, and USDC. Torches Finance has made serious efforts to enrich usage scenarios, innovating token, and incentive models and implementing strict risk management measures. The Torches Finance usage scenario foresees users gaining token benefits through various channels, including, but not limited to, providing liquidity, lending, participating in governance, etc.
Torches will officially start Torches Point Mining in Q3. Users can earn Torches Points by supplying or borrowing assets. Torches Points can be converted into Torches tokens ($TOR) according to certain coefficients after the token launch.
The fund will be used to strengthen Torches' exposure by improving the ease of use and market share of products from a variety of aspects, including categories such as products, technology, security, team, and market. In terms of products, Torches Finance will upgrade and optimize existing services, while continuing to expand the depth of current products, effectively improving the asset utilization rate of investors. At the same time, Torches Finance will continue to work with DeFi projects on the KCC to jointly build the KCC DeFi ecosystem.
The Torches "Supply & Borrow to Win" campaign is still on, and users who provide liquidity (supply or borrow) to a certain amount will have the opportunity to win the whitelist of Torches Genesis NFTs — Torchlight. Torchlight will grant the owner multiple benefits, including but not limited to boosting buffs at Torches Point Mining, IDO allocation…etc.
About Torches
Torches is a decentralized non-custodial liquidity protocol based on KCC, where users, wallets and dapps can participate as depositors or borrowers. Depositors provide liquidity to the market to earn a passive income, while borrowers are able to borrow in an over-collateralised manner.
About Kucoin Ventures
KuCoin Ventures supports crypto and Web 3.0 builders both financially and strategically with deep insights and global resources.
KuCoin Ventures aims to invest in the most disruptive crypto and blockchain projects of the Web 3.0 era. As a community-friendly and research-driven investor, KuCoin Ventures works closely with portfolio projects throughout the entire life cycle, with a focus on DeFi, GameFi, and other Web3.0 infrastructures.
SOURCE: MEDIUM