Sandbox Partnership with KEB Hana Bank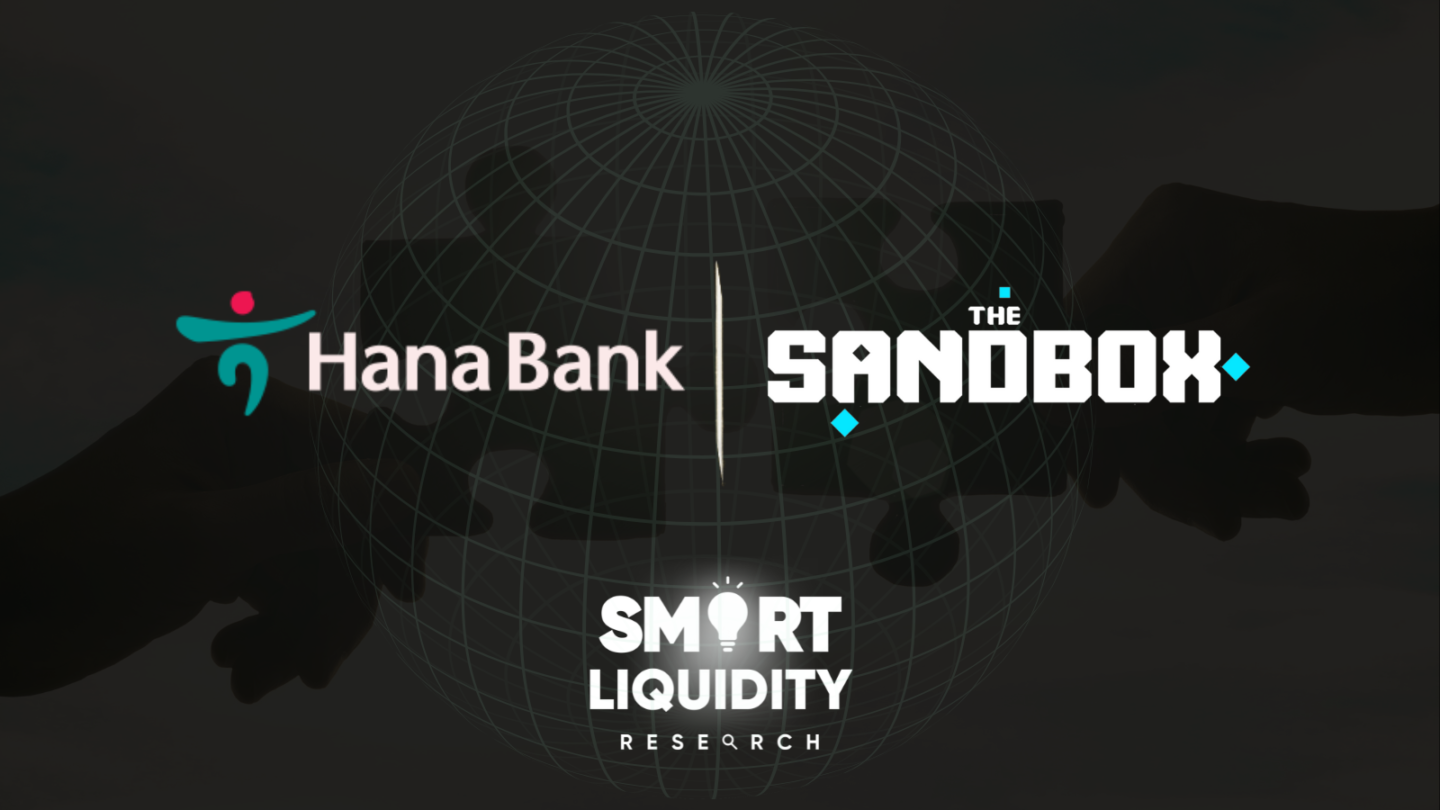 The Sandbox, a decentralized gaming ecosystem Made By Players, announced its partnership with KEB Hana Bank, which provides an array of products and services designed to meet various customer banking needs.
The Sandbox announced a new partnership with KEB Hana Bank, a commercial bank that provides the largest range of foreign exchange products in South Korea to expand global metaverse business in the banking industry.
Partnership Highlights
This partnership plans to launch a new type of event marketing. It includes building a collaborative business model such as opening a virtual branch at The Sandbox metaverse to provide basic banking services and promoting investments or coloration opportunities with the other partners of The Sandbox.
At the same time, Hana Financial Group will be introduced in K-verse, a virtual space containing all kinds of Korean content to reach Gen Z meaningfully.
So Jung Kim, Deputy President of KEB Hana Bank, said: "The metaverse is the way people will experience Web3, and we want to be a part of this new trend. This partnership can open a door for a brand-new type of service, especially for the young generations."
Cindy Lee, CEO of The Sandbox Korea, said: "We are excited to see KEB Hana Bank enters the metaverse to create new kinds of content. This will be the next frontier of easy-to-use metaverse banking service for users."
About KEB Hana Bank
KEB Hana Bank is a commercial bank headquarter in Seoul, South Korea. Since its establishment as Korea Exchange Bank in 1967. It provides the largest range of foreign exchange products in South Korea. Hana Bank is already the country's top-rated bank, with the largest assets in Korea as of June, 2015. Based on a network of 199 branches in 24 counties. More than any other Korean ban, Hana Bank will strengthen its position as a global bank. And seek to enhance Korea's position by actively engaging on the world stage.
About The SandBox
The Sandbox is a virtual gaming world where players can build, own, and monetize their gaming experiences.
SOURCE
https://sandboxgame.medium.com/the-sandbox-partners-with-keb-hana-bank-to-build-global-business-model-d7acc452c0ee