Propel Partners with Doge Champions!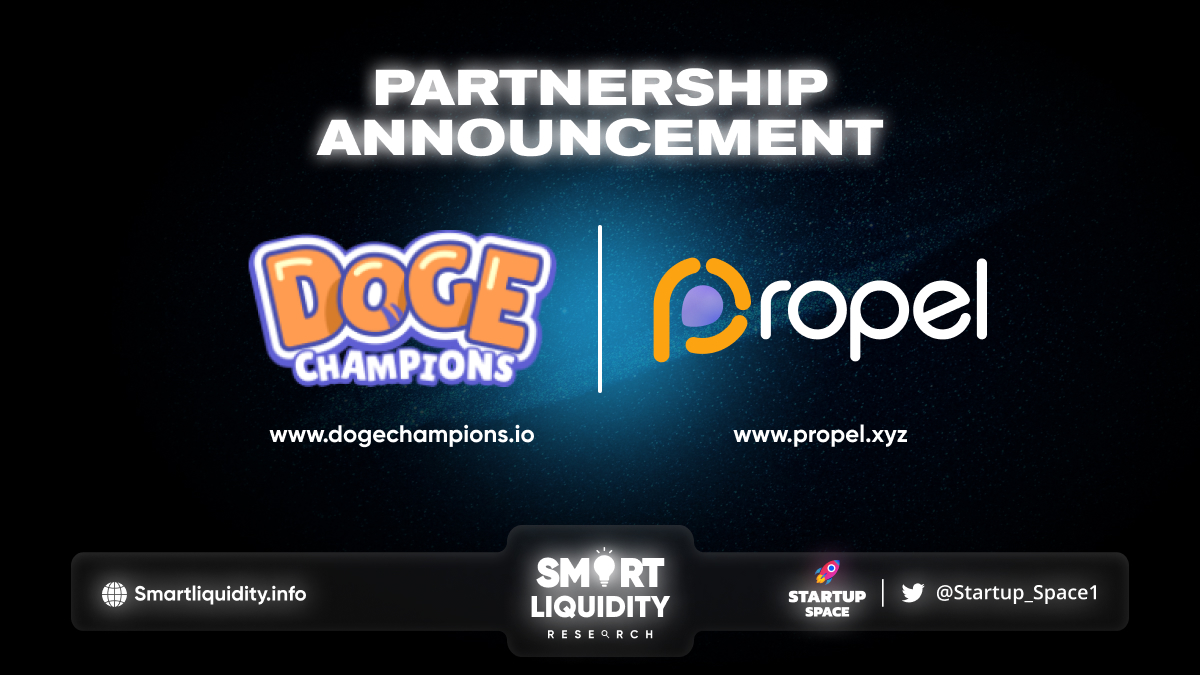 Propel has partnered with Doge Champions, a Metaverse token that provides passive income solutions in DogeChampionsNFT game.
DogeChampions brings a meaning to NFT collection projects. They are not just an NFT card collection, but a functional platform where you can do something with your NFTs. First reason why you should dive into Doge Champions is the reward mechanics.
At the beginning, minters of Doge Champions NFTs will automatically enter a loyalty program where those minters will get 3% of each sell transaction of minted NFT.
If you become a Legendary NFT minter in Doge Champions, you will probably earn a lot with just a small investment of 0.1 BNB.
Also, as long as you hold at least one DogeChampions NFT in your wallet, you will be rewarded by 3% of each sell transactions made on their marketplace.
NFTs are booming and remain to rise. Propel has a whole suite of NFT infrastructure that can be readily integrated into any Blockchain project.
Through this partnership Propel will learn more about NFTs from Doge Champions and they hope this mutual learning and growing will help them in the long run.
About Propel
Propel is a global blockchain infrastructure solution platform that offers end-to-end, plug-and-play infrastructure solutions to DeFi, NFT, and Metaverse projects. Propel's solutions are available for multiple blockchain ecosystems and include multichain capabilities.
Propel holds the distinction of being the only provider offering DaaS, MaaS, and Staking solutions under a single umbrella.
About Doge Champions
DogeChampions is a GameFi NFT Project with tons of passive income mechanics! Join $DVT presale & mint your doggos for free and join their first web3 game: "Tournaments" where winners earn BNB and NFT rewards.
SOURCE
https://propelxyz.medium.com/propel-x-dogechampions-9036ec120b89