Questfi x BurgerCities New Game Partner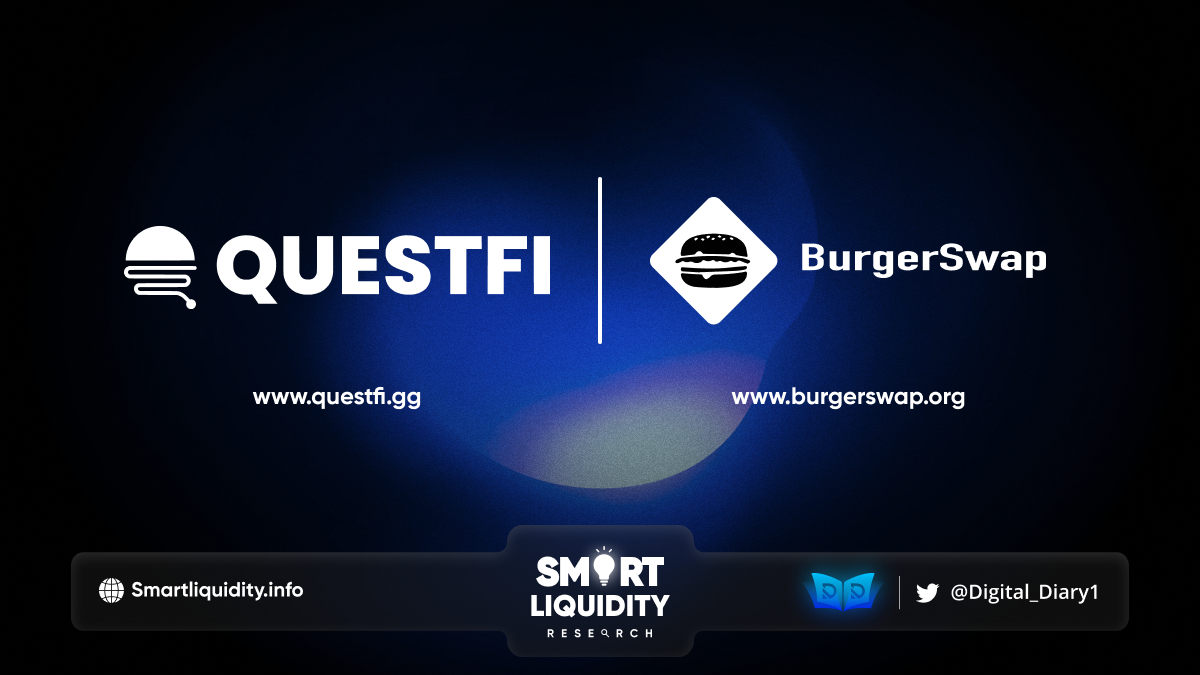 Questfi is thrilled to announce its new Game Partner, BurgerCities. They'll

contribute to the growth of the

GameFi

economy in the future together.
BurgerCities "evolved" from Burgerswap, a DeFi product that was already available on BNB Chain. It integrates DeFi and NFT into a larger metaverse scene to produce a uniform and standardized Web3 behavioral metaverse universe.
They aims to create a unified and standardized metaverse world of Web3 via integrating DeFi, NFT to the wider Metaverse. In this world, users could carry out daily events such as social, gaming, etc. Meanwhile, they could experience DeFi and NFT functions with their own avatars such as trading, staking, NFT exhibitions or gamefi, etc.
They hopes to contribute fresh energy to the booming in the metaverse and brings new vigour and vitality into Web3 applications such as DeFi and NFT.
QuestFi is a platform that brings together play-to-earn investors, guilds, and scholars to establish a hub for GameFi. It is time to open a new era for GameFi and Questfi will be the pioneer of it. GameFi is currently in its early stage of development. Given more time and effort, it will have all traditional video games can offer and so much more.
QuestFi is looking forward to closely working with Burger Cities to contribute to the growth of the GameFi ecosystems in the future.
Stay tuned as they reveal more details on their upcoming partnership campaigns!
About QuestFi
QuestFi is an all-in-one platform connecting NFT Holders, Gamers, and Guilds to enter and thrive in the GameFi economies. NFT Holders and Gamers can be matched up automatically on the QuestFi platform while QuestFi Scholarship Management System will assist NFT Holders and Guilds in managing their NFT assets as well as Scholars' in-game performance. Further, QuestFi will invent an NFT AI-powered analysis that can predict the NFT price, reward, and stability.
SOURCE: MEDIUM
REQUEST AN ARTICLE